Six Figure Mentors is a "make money online" (MMO) program with tiered education. This is common. When I first encountered this program, I wondered if this was one of the good ones.
You know, a product that may not be perfect, but is helpful to people who want to work from home.
Let me enlighten you if you are considering investing in these programs. No one wants to throw their money away, so this review is to give you food for thought if you have signed up or considering it.
This post was originally published on August 6th, 2017 and has been updated to be current with new information. This post may contain affiliate links. If you click a link and make a purchase I may receive a commission at no extra cost to you. Full disclosure is here.
Welcome to Fearless Affiliate. My name is Irma and I help new bloggers to learn the ropes. There is a lot to take in that first year of blogging, from choosing a niche to changing your mindset from worker bee mentality to that of successful entrepreneur.
I like to focus on practical information and positive thinking, so if that sounds good to you please sign up for my weekly newsletter of tips and free stuff for bloggers. In return you will get the password to my resource library of PDF printables for bloggers like my 5 Secrets To Finding Your Niche or my Passive Income Checklist #win-win
The SFM Review
I will start this review by saying that I feel bad for people who sign up to programs like Six Figure Mentors. They mostly have no idea that they have fallen into a money pit that is hard to break away from.
I know that some people are going to sign up with SFM because they believe that they are paying for superior education, therefore paying a premium price. All they are doing is paying off Stuarts mortgage faster. You still have to do the work to be a success.
Please note, I have zero issues with people starting online businesses to make money. My issue is with programs that up-sell you into the poor house. I digress, so let's get to the review.
Six Figure Mentors
Website: Six Figure Mentors https://thesixfigurementors.com
Owner(s): Stuart Ross and Jay Kubassek
Pricing Tiers: Student – $29.95; Essential – $297 enrollment fee + $97 a month (first month membership fee included in enrollment fee)
Elite Add-on: $2500.00 (must purchase Essential package first)
DEA Programs: +$41K. There are four levels to learning affiliate marketing with SFM – after the initial education – and it is called Digital Experts Academy.
How I Discovered Six Figure Mentors
If you have ever searched online for a way to make money from home, and then gone to YouTube, you may have seen a video from Stuart Ross, sitting on a paddle board in the ocean and talking about how he has been an online entrepreneur since 2008.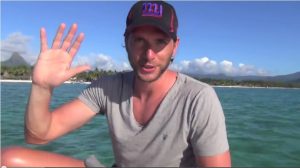 There seems to be a steady supply of these folk. First I saw Keala Kanae of AWOL Academy, then Stuart. It is sad and annoying that you cannot watch a video without being inundated with people hawking expensive and misleading products. #firstworldproblem
I signed up for the 4 part informational course on getting started with Six Figure Mentors (SFM).
On the home page, Six Figure Mentors says "that the SFM Digital Business System has been expertly designed to show you how to become an effective affiliate marketer". Sounds good right?
I should tell you that I assumed this was some kind of over priced/low value program similar to AWOL Academy, so I went looking for the proof. It is kind of a hobby with me.
yournetbiz = Six Figure Mentors?
Stuart Ross was previously a member of yournetbiz.com which was started in 2010. SFM appears to be modeled on yournetbiz. There are plenty of YouTube videos promoting yournetbiz.com, which I believe has been shut down for a few years now.
It is hard to find people who are making money with this program. Most of the high rollers with SFM are the original investors/creators of Digital Experts Academy (DEA), an online digital education opportunity. You see them a lot in the various videos.
*January 2020 – The home page is now filled with videos from happy customers.
Tragically, the videos do not offer information on the benefits other than how that person grew as a person. #nothelpful
I searched and looked at countless webpages, but the people who post on their websites are biased towards the program. You do not find balanced reviews. I am not interested in what great guys Jay and Stuart are. I want to know how this program will help me.
FYI, yournetbiz.com is similar to MOBE, who were also shut down as a pyramind scheme.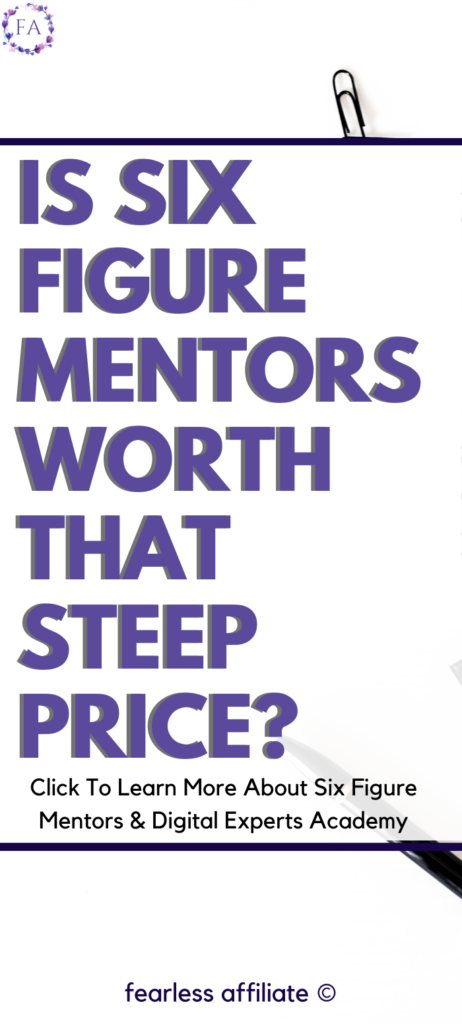 What did I get when I signed up?

There were four emails a day for 4 days from OurLifestyleMatters. Apparently I signed up under "Alice". That is fine, but I was expecting a message from Stuart. Bummer.
I was sent videos are narrated by Stuart with some history and what I could expect as a student of SFM.
Day 1) The Digital Life (31:16)
A brief introduction to the benefits of digital marketing and then a bunch of testimonials from members and Stuart; members that it turns out are some of the original founders of SFM.
Stuart does mention reading "Rich Dad, Poor Dad" by does not credit the author by name. He briefly mentions reading some e-books for his insight into how to stop trading your time for money, again giving no credit to the author.
Day 2) Business Model (26:57)
Stuart's tragic employment history before he learned about affiliate marketing. I am not being facetious when I say tragic, because Stuart confesses that he lost a bunch of money in one business venture because he had no idea what he was getting into before he sank money into it.
There is a lesson here for everyone, and that is to do your homework before you pull out your wallet before you pay for SFM.
It turns out that Stuart invested $20,000 and then found out that he does not like "cold calling" (making unsolicited calls, either by phone or in person, in an attempt to sell goods or services). Stuart did not do his homework.
"Then I read a book called "Never Cold Call" by "a guy called Frank, if I remember correctly" Stuart says.
Is this "Never Cold Call Again" by Frank J Rumbauskas Jr?? I Googled that myself.
Stuart mentions "another guy named Brad" who had an ebook that had big gold dollar signs all over it, and this guy is Stuart's mentor. Stuart paid $97 for this fellows program on affiliate marketing.
Really, who goes to the trouble of telling you how they were inspired by someone else's work and then they will not tell you that person's name or give them proper credit? Twice!
Day 3) Income Multiplier (28:42)
"Work smarter, not harder" is the motto here. Use integrated products to keep generating sales from current customers.
Stuart uses the success of Apple products as the inspiration for SFM. Tying his brand to one of the most successful businesses in the world is a bait and switch tactic. Stuart wants you to think that you can have the kind of success that Steve Jobs had with Apple, if you only follow the SFM training.
Having one product that is integrated with other products...
that is where the real money is, according to Stuart. Stuart fails to mention that if you buy an iPod, you are not required to purchase an iPhone or iPad at a later date, and as far as I know, iTunes is free for everyone.
Stuart encourages students to promote integrated product suites as a way to generate 6 or 7 figure incomes, and in the following video, he encourages you to promote…(wait for it!!) Six Figure Mentors, Digital Experts Academy, and Digital Business Lounge! How about that! An integrated suite of products!
Promoting one product that comes with constant up-sells is the hallmark of an MLM scam.
Spending more time recruiting than selling is also an MLM scam. High pressure sales tactics are a scam.
The big sales pitch for the program is that it is better to sell 5 programs at $2K a piece with 50% commissions, than to try to sell 100 $100 programs with 50% commissions. Same amount of commissions, but the latter has a lot more work so it is "less smart". I do not get this because Stuart is supposed to set you up with a business that you can run anywhere in the world on autopilot. So if it is set up right, why would you be working harder? Shouldn't the sales just show up?
There is a lot of this double-speak about working smarter and using auto-pilot programs
And then Stuart talks about how you can set up a business and be lazy if you want and earn less.
I have no issues if you want to sell high-ticket items. The problem is if you are promoting a solution to someone's problem and the solution requires them to keep purchasing upsells. That is a scam.
Day 4) Start Your Business
(transport bar disabled! You cannot fast forward or see how much time is left on the clock) aka The Sales Pitch. This is a recap of why you should sign up for the program.
Six figure mentors has four three membership levels:
Affiliate access – free. Basic plan without access to Digital Business System, or training tool access! But wait! There's more! Add this $20 one time offer to your cart!
Student access: You get an introductory module, some promotional information how they can help you, and a 1-on-1 consultation.
Essentials membership gets: Live event recordings; Digital Business System modules; SFM Essential curriculum (step-by-step marketing blueprint); training library, complimentary DBL FREE membership; Digital Business System modules (not sure if these are the same as above or different); access to private FB group; multiple weekly live training webinars; live event eligibility.
Elite option: System setup certification (?); recurring exclusive webinars featuring prominent leaders and experts sharing knowledge (??). Not sure if these are outside experts or if they all work for Stuart.
Six Figure Mentors is a program designed to help you set up landing pages and sales funnels using the Digital Business Lounge (DBL) suite of products.
What are the Digital Business Lounge products?
$67 a month or free if you purchase the Elite add-on.
DBL has its own website and prices are: Standard at $49 a month or Pro for $199 a month
Products include:
WordPress.org website, hosting, G-suite (online storage for your Google products); an Agency to hire freelancers; Convertri for creating sales funnels; and some helper products that are not explained very well.
Digital Business Lounge is a suite of programs you are required to use
Once you are signed up you are now part of your sponsors sales funnel. They will earn commissions every month that you pay for these products. Your sponsor is your upline.
When you sign up other people, they are your downline. Welcome to a classic MLM (multi level marketing. Ever heard of Herbalife?)
People outside of SFM can purchase these products individually, however I am not sure why you would want to, as there are better and cheaper alternatives to these products:
Simpletrakk: $1 to try for 30 days then $9.95 a month after that. "Monitor, compare and optimize all of your marketing campaigns".
If you Google SimpleTrakk,and go to the website, nothing but the sign up is clickable, and there are no videos or sales pitch items. Try clicking "About SimpleTrakk" "How it Works" and "Split Testing" and nothing happens.
Graphix Creator:
2 pays of $67 or 1 pay of $99. This product is from Digital Business Lounge.
For creating e-book covers and various other graphics for your website. You can find free programs on the internet, like Canva.
Simple Lead Capture:
30 days free then $29.95 a month.This is also a product from Digital Business Lounge. And nothing is clickable except the demo, and you have to sign up to see it. I believe this product would be comparable to Leadpages, except, you know, not as good.
There are a lot of reviews of these programs on the internet, but the reviews do not say much about the programs or how they work, only how awesome the whole business is. Some reviewers have used one or two of the Digital Business Lounge programs but cannot speak to the others. Most of the reviews that I looked at were also promoting Six Figure Mentors and they are Digital Experts Academy founding members, so they are near the top of this triangle shaped business.
Page Engage: For scheduling to Facebook. I am guessing you get website traffic buy purchasing Facebook ads.
UTM Builder: Also for Facebook. For tracking clicks and sales.
Related Post: How To Start a Blog and Make Money Online
Six Figure Mentors (SFM) is part of Digital Experts Academy
It is no longer clear whether you are required to upgrade into DEA. However, you cannot join DEA unless you are invited and you must be an Essentials level member of SFM. The sales page with DEA pricing is gone. You have to look at the affiliate payout page to see the costs.
DEA has 4 membership levels
"sequentially-designed as stepping stones to take individuals through the phases of starting a successful business". You read that right. You must pay higher and higher premium amounts to complete your education. Click the links to go to the sales pages for each level.
Grand total for all programs: $41,500.00
The commission structure is such that if you are a member in the highest level (DEA Black) you get 40% of the sale and 10% goes to the person who referred you (the "up-line"), which makes this very MLM-like. Your referrals (your "down-line") need to promote Black as well, so that you collect your 10%. *cough* Herbalife *cough*
SFM is a prerequisite to getting into the DEA program.
And SFM requires $297 upfront and $97 a month, plus a $29.95 application fee. Yes, you have to pay to apply! So at the most basic level (not free, just the basic silver DEA plan for $3000), you are paying $3326.95 and then $97 a month, so that you can learn affiliate marketing.
You are creating a business to sell someone else's business, not your own. How is that working smarter? It is not. It is Stuart Ross working smarter. Once you purchase, you are in the SFM sales funnel, and there is no way out unless you quit and lose whatever money you have invested, or keep feeding into the funnel and work hard to promote SFM.
Conclusion
To recap: You sign up for Six Figure Mentors for $29.95, and get one lesson and a mentor who will up-sell you to death.
Your first up-sell is to get the rest of the education is Essential plan with a minimum cost of $297 enrollment fee + $97 a month.
Your next up-sell is webinars and continuing education; the Elite add-on is $2500.
You have to purchase their affiliate blogging products (DBL) for $67 a month (free with the Essential plan)
And if you want to promote the high ticket products (DEA), your first level of membership costs $2500.
You are now up over $5k just for the privilege of promoting products. Your commission for promoting these products? A measly 5%.
The education is not worth the cost. You can get quality blogging education for far less money.
A program that I highly recommend is the Dare To Conquer (formerly Billionaire Blog Club). You can now purchase the educational components individually, choosing what you want, when you want it. Much more cost effective for new bloggers.
The doors are closed right now, because the program is getting an update, so sign up for my mailing list and I will let you know when the doors open and how the program has been updated and any bonuses.
Another side of DTC is Blog Simple Framework, which will be open for enrollment in Feb. 2020 after its update.
I cannot believe they charge you $297 as an enrollment fee.
The biggest problem with this whole program is that you are competing with every other person who is also trying to duplicate Stuart's success. There are countless webpages with the same cookie-cutter posts and ads and you will be competing with all of them.
Duplicate content is a big no-no with Google, and Google will penalize you with rankings that go way, way at the bottom of the Google system. This is bad.
The only information that I could find on pricing is from a website that is 6 years old with posts are from 2013.
What does that tell you.
Please sign up for my free weekly newsletter of tips for bloggers. You will immediately get the password for my Resource Library of printable PDF guides for bloggers, like my Google Analytics Cheatsheet or my 30 More Ways To Get Traffic. #win
If you enjoyed this article, please share it with others who might find it helpful. Sharing is caring!
Happy Blogging and follow me on Pinterest.
-Irma 🙂