I did not know this was my dream until I got started
Hello and welcome 🙂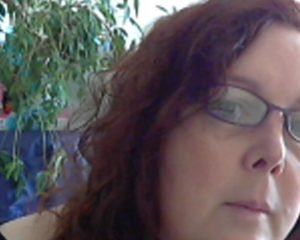 My name is Irma and I am here to help you get started with an online business. I believe that anyone and everyone can create the life that they want.
"Whether you think you can or think you can't, you are right" – Henry Ford
Fearless Affiliate is my website. I created it to teach others what I have learned about blogging, affiliate marketing, passive income, email marketing, Pinterest for website traffic and much more!
Does this sound like you?
You go to a job that you do not really like, but you need the money and who wants to look for another job? I was there for many years.
Maybe you are living check to check and you want off that merry-go-round. I've been there.
Do you feel like you could be doing more but you are not sure what that is? I had zero hope that I would ever escape until I looked hard at making money online.
My story
After a recent workplace injury left me on disability, I started praying that God would lead me to some new career path where I would not get hurt or hate my job for hurting me.
I went down a ton of rabbit holes while doing my research and I was seeing the word "affiliate" on many websites. I was signed up for a weekly newsletter from a law of attraction website and I clicked the link at the bottom of page for affiliates, just to see what that was. I ended up at the wife's website of this team of husband and wife entrepreneurs.
The author was talking about what she wanted for her future, and that was
"to make money from anywhere in the world and to have no employees".
Those words changed my life. I had no idea that anyone could even do that! As well, she talked about never retiring? Whaaaaa? Why not? Well I guess if you are doing something that generates money for you every month and you want to keep scaling that upwards, why would you retire?
That whole concept was a smack in the side of my head. I was on board immediately. And I have discovered thousands of other people who are on the same page.
Blogging is huge.
There are as many ways to make money online as there are different people in the world. Entrepreneurs are popping up like mushrooms…some will succeed and some will fail. The failures are people who did not plan ahead, or who chose a niche for the wrong reasons, or who do not set goals to achieve. Basically, they flounder.
Those who succeed are determined to succeed. They have done their research. They learn how to set blogging goals if they do not already know how. They have a plan.
And to really succeed, you need to be dedicated to helping people. Yes, that is the secret sauce to making in blogging.
I am here to help you have that plan. Sign up for my FREE weekly newsletter and get my report "5 Secrets To Finding Your Niche". I also have many blog posts on choosing a niche, like:
19 Profitable Niches for Your Blog
Will My Niche Idea be Profitable?
And here are a bunch of passive income ideas…
What is passive income? It is money you earn while you do other things…a set-it-and-forget-it style of income. Some of these ideas you can do from home; others are strictly online and may require a website. You can create as many of these as you like, which is called multiple streams of income.
This is how you can earn money from anywhere in the world and with no employees.
Check out these posts to generate some ideas for your own life and to get you thinking "outside" the box:
Online Passive Income Opportunities
More Online Passive Income Ideas
Join my tribe
Please sign up for my FREE weekly newsletter.
You get access to my resource library of free PDF printables like the ones that go with the above posts: Passive Income Checklist and Online Passive Income Opportunites. Print them off and look into these ideas for inspiration for your side hustle.
I also have other printables like:
Copywriting for Beginners checklist (I have a series of posts on copywriting starting here)
101 Blog Post Titles That Really Work (see this post)
SEO for Beginners checklist (see my post What Is Search Engine Optimization? for more on SEO)
30 More Ways to Get Traffic (goes with my blog post 21 Proven Ways to Increase Traffic to Your Website
Google Analytics Tutorial Cheatsheet (goes with my post Google Analytics Tutorial)
And more. I have some beginner tutorials for using Pinterest to bring people to your blog as well as a goal setting worksheet and weekly planner page. I add new items when I can.
Let me help you learn to blog with practical help
*The following links are affiliate links. If you click a link and make a purchase, I may receive a small commission at no extra cost to you. Disclosure is here*
After you pick a niche, your next step is to name your website and buy that name (called a domain – this is your website address on the internet. My domain is fearlessaffiliate.com). A domain will cost between $10 and $15 a year and you can purchase multiple years to secure your name for that time period. You can search for domain names at NameCheap. Try to get a dot com (.com) domain, as that is the most popular and many people type in .com automatically.
And then get website hosting (I recommend Siteground, which comes with free WordPress which Siteground will help you set up, but it is basically one-click). Once you sign up and get WordPress installed, you have access to your website and can then start writing content.
Message me anytime at support@fearlessaffiliate.com or 1fearlessaffiliate@gmail.com. I will be happy to answer any questions as best I can, or I will direct you to someone else who can.
Happy blogging!
Irma 🙂
Webtalk (currently in beta)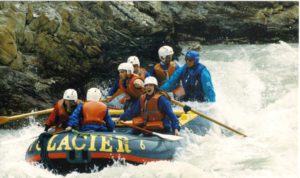 Irma 🙂