I did not know this was my dream until I got started
Hello and welcome 🙂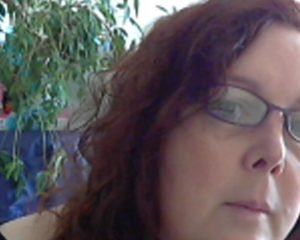 My name is Irma and I am here to help you get started with an online business. I believe that anyone and everyone can create the life that they want.
"Whether you think you can or think you can't, you are right" – Henry Ford
Fearless Affiliate is my website. I created it to teach others what I have learned about blogging, affiliate marketing, passive income, email marketing, Pinterest for website traffic and much more!
Come in, let me take your coat. Sit down and stay a bit.
My story
After a recent workplace injury left me on disability, I started praying that God would lead me to some new career path where I would not get hurt or hate my job for hurting me.
I went down a ton of rabbit holes while doing my research and I was seeing the word "affiliate" on many websites. On one site, I signed up for some information and got a newsletter that changed my life.
The author was talking about what she wanted for her future, and that was
"to make money from anywhere in the world and to have no employees".
Those words changed my life. I had no idea that anyone could even do that! If that is affiliate, then let me in.
As well, she talked about never retiring? Whaaaaa? Why not? Well I guess if you are doing something that generates money for you every month and you want to keep scaling that upwards, why would you retire? That whole concept was a smack in the side of my head. As I continued my research…
I was directed to an e-book on writing e-books for Amazon.
Hmmmm.
I have always wanted to write and I have collected tons of books on the subject. #geek
This led me to discover blogging. Blogging is the bridge needed to go from "I don't know how to write" to "hey, I'm writing" That was the whole concept of blogs…an online journal (web + log = blog). But what to blog about?
Hey, how about that affiliate stuff?
My research showed me that affiliate marketing is promoting other people's products by writing review about them. You provide links to the product and if someone buys something, you get a commission. Now we're talking! This appeared to be an ideal way to write and make money. #winwin
I opted to blog about blogging, because it fascinates me and I wanted to help explain it to others. And there are tons of products to review, lots of strategies to explain, and it I am in love with learning about creating multiple streams of income aka passive income. Because the more streams of income that you have, the less of an effect losing one will have on your life. You can't say that about being downsized.
You can read more on affiliate marketing at this blog post Affiliate marketing for beginners.
I bought a domain and set up my website. Fearless Affiliate was born.
Do not worry if you think you can't write. You just need to be passionate about whatever your niche is. Niche = topic of your website/blog. If you can talk about it, you can write about it. Blogging is research and writing that you share to help others.
Great niches are: your hobbies; skills that you have recently acquired; past job experience; any passion project of yours. Could be your weight loss journey, how you trained your dog, how you organized your garage. If you or a loved one has gone through a health crisis that you want to talk about, share, and help others with, that can be your niche as well.
Or how you eliminated your student loan debt or raised money to go on a six month trip to New Zealand or built a log cabin in the bush with only an ax. If it interests you then chances are pretty good that it will interest someone else as well. And those people are your target audience.
And if you have thought about products that are needed for your niche (based on your experience), then consider creating something to sell or share with others.
Join my tribe
Please sign up for my FREE weekly newsletter. You get access to my resource library of free PDF printables like my Google Analytics cheat sheet, SEO checklist, Passive Income planner and 30 more ways to get traffic (which goes with my post "21 Proven Ways to Increase Traffic To Your Website") and more! Sign up forms are in the right sidebar and at the bottom of the page.
Let me help you learn to blog with practical help that will cost you
Happy blogging!
Irma 🙂
Webtalk (currently in beta)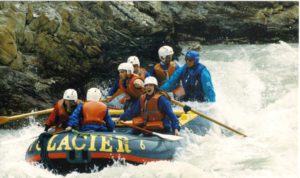 Irma 🙂