I did not know this was my dream until I got started
Hello and welcome 🙂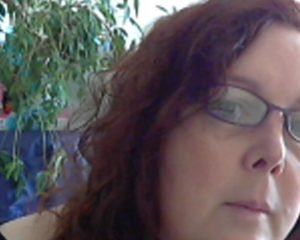 My name is Irma and I am here to help you get started with an online business. I believe that anyone and everyone can create the life that they want.
"Whether you think you can or think you can't, you are right" – Henry Ford
Fearless Affiliate is my website.
I created it to learn how to make money online so that I can teach my readers what I have learned and to help them make more informed decisions about their choices.
I was confused about how people actually make money online, so it is my mission to take that confusion from other people and stomp it into the ground!
Does this sound like you?
You work to earn money so you can live your life, but it never seems to be enough.
Deep down your employer does not really care who does the work, as long as it gets done, so you know they will easily replace you if you leave.
Living check to check is how it has been for far too long and you want off that merry-go-round.
You feel like you could be doing more but you are not sure what to do to make that happen.
This was me and I know it is also all my co-workers…and people on Reddit…and family members.
We have been raised and conditioned to be employees on a hamster wheel. But most of us want more…more family time…more money…more control over our lives.
I want to help give that to you.
Who am I?
After my last workplace injury, I went looking for a way to make money online, because I had heard whispers of people making full time income and I wanted to work where I would not get hurt anymore.
But had no idea what 'making money online' really meant.
What is step one?
And how do people actually make money with this stuff?
The first bit of information I found that seemed legit was about writing eBooks to sell on Amazon.
I spent an entire week looking into this and fell down plenty of rabbit holes while I researched.
That led me to an affiliate marketing 'university'.
It helped me set up a website and learn the basics, but the education was limited to affiliate marketing, and had no real help for how to write and sell eBooks online.
At that point, I thought affiliate marketing was the way people made money online.
I was wrong.
When I was introduced to the concept of "business models", I knew that I wanted something different from just affiliate marketing. Affiliate marketing is great by the way, but now it is part of my strategy and not my main focus.
And FYI, I made my first affiliate sale 22 days after starting.
Business models are different ways that you can set up an online business and make money with it.
Want more info on business models?
Check out my free guide to Internet Marketing
For example, you may want to coach people 1-on-1. You would advertise your expertise, get people to sign up for a 'discovery call' to see if they are a good fit for your coaching, and build out your business from there.
Affiliate marketing is also a business model, but is different from coaching because you can either have a business where you only do affiliate marketing, or you can add affiliate marketing to a different business model.
Want to know more about affiliate marketing as a stand-alone business?
Get my free 5-minute guide to Affiliate Marketing
I have lots more free guides on this page.
Be sure to check out any that interest you, so that you can see more ways of making money online.
You can combine different business models to create a totally unique business.
But the best part of having different business models, is that it gives you choices. You can test a few out, decide if you want to continue or not, and move forward from there.
Grab some of my free info and start thinking about how you would want to share what you know with other people, because that is the basis of all online businesses…teaching others and earning an income from it.
You can share using a blog, videos (YouTube, TikTok), or social media (Facebook, Instagram).
And you can even pick and choose from these and combine them for your unique business. Be sure to read my blog posts on various topics by clicking into the menus on the Home page and using the down arrows to find them all.
Message me anytime at 1fearlessaffiliate@gmail.com. I will be happy to answer any questions as best I can!
Happy blogging!
Irma 🙂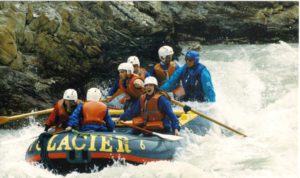 Irma 🙂