You may have heard the term "blog" but no one has bothered to explain to you what a blog is. Today I will introduce you to what a blog is and why you may want to consider this as a creative outlet and a way to potentially earn money in the future!
According to Wikipedia, the word blog is "a truncation of the expression WEBLOG". In other words, an online ("web") diary ("log"). It is a wonderful informal-style way of writing, and has become hugely popular now that WordPress.com and other content management systems (CMS) have free accounts and easy set-up instructions. Anyone can blog!
Back in the early days of blogging, it was mostly an extension of online forums. It allowed people with an opinion on any subject to have a platform to express that opinion. This has paved the way for not only personal blogs, but also for "niche" blogs. As we know, a niche is simply something that people are searching for on the internet, and so if you want to sell something on the internet, a niche website is perfect!
Getting Started
You will need:
– A niche, which is the theme for your website i.e. toys for puppies. Ideally, your niche should be a hobby of yours, or something that you are interested enough about to write blog posts while you learn about it.
– A blogging platform, such as WordPress . Some free options are wordpress.com, wix.com, or Tumblr which are considered hosted, while wordpress.org is self-hosted, requiring you to find your own host.
– A domain name for your blog. This can be related to your niche or it can be your "brand" name. The domain is your web address i.e. joesblog.com. If you are using a hosted sub-domain then it will be something like joesblog @ yourhost.com .
Choosing a free sub-domain is a great idea for people who are not sure if they want to blog, and are just testing the waters. Be aware that if you choose a sub domain, you do not own your domain name. Be sure to check whether you can transfer your domain to a self-hosted option later on if you decide to blog for secondary or primary income.
If you think that blogging is the way for you to go, consider going with self-hosted and also consider purchasing your domain name for several years, to avoid accidental loss of content. If you forget to pay for another year, you can lose access to your domain.
– A host for your website. There are lots of hosting options on the internet and some combine with domains. See my post for more information on what options are available and useful. Hosting options include Bluehost or HostGator, to name two that are popular, but again it is best to shop around.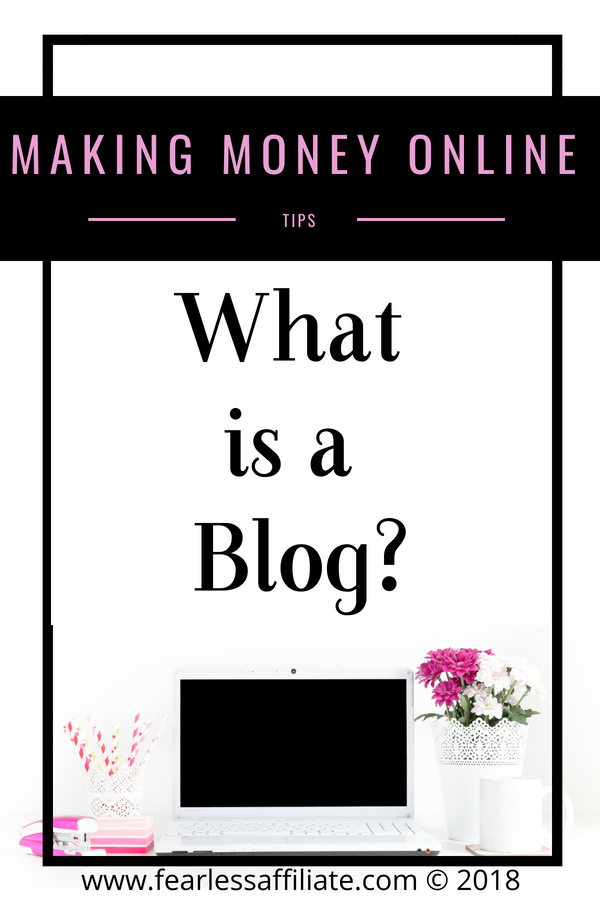 Next
After you set up your domain and hosting, you can start personalizing your website with themes. WordPress comes with lots of free themes, and some really nice paid themes as well. Many free themes can be upgraded to Pro versions of that theme.
You can also change themes, usually without too much trouble, if you decide that you do not like the options or lack of options for your theme. Some themes are better suited to e-commerce, while others are very popular and you may not want your site to look like everyone else's.
And the best news? There are tons of helpful videos for every aspect of WordPress, from set-up to tips 'n tricks, to installing or uninstalling plug-ins. You will not have to worry about most of this in the beginning, but as you become more proficient and as you start to notice what is going on with other people's websites, you may decide to start testing out new plug-ins.
Getting ready for the world to find you!
If you want to monetize your blog, with affiliate links like the ones from Amazon or from private affiliate programs, you are going to want to start some "best practices" with search engine optimization or SEO. SEO are the things that YOU will do to make your website friendly to search engines, which makes it easier for people to find your website when searching the net.
Indexing: After you have published a blog post, you can then submit a sitemap to Google so that your site will get indexed. I will cover how to submit the sitemap in another post (with pictures), but getting indexed does take some time…in some cases up to three weeks. You will want to submit the sitemap as soon as possible after publishing, to save time. After that you will see your posts rise in Googles (or Bing or Yahoo) ranks. This means that you are officially on the internet! But, you still have work to do…
Plug-ins: One that you want for sure is a spam blocker. I use Akismet Anti-Spam, which checks your comments for potential spam. You can help yourself in this regard by changing your settings in Settings > Discussion and checking the boxes for holding comments in moderation and manual approval of comments. There are plenty of spammers out trying to use your blog platform as a way advertise their products or services.
I also use the All-In-One SEO plugin, which makes editing your meta data easy (see my post here); EWWW Image Optimize, which reduces the file sizes for images, which helps your page load faster; and you should consider a social plug-in if you want to share blog posts on social media like Facebook and twitter.
Try to keep your plug-ins to a minimum of 5 or 6, to help your pages load quicker. If your pages load too slowly, people will just click away to another website. Try to stick with free plug-ins until you know for sure what you like and what works for you.
Other SEO: I have post on best SEO tips and things to avoid with SEO. These are things to think about as you move forward with your website. There are plug-ins for Google Analytics that you can add to your WordPress blog to help you track how many visitors are coming to your website. This is information that you want so that you can improve upon it and get more visitors.
Interesting Content
…or your blog posts. By far, the best way to improve your rankings in search engines is to produce quality content. Thoughtful posts with relevant media (pictures or videos), that prove to visitors that you know what you are talking about.
This puts the authority in "authority site", which is what you want if you are going to monetize your website. I have two helpful posts for writing content here and here and 30 blog posts ideas here.
As people visit your site and see that you have some knowledge and understanding of your niche, they will begin to trust you and whatever you are promoting.
I hope that you have found this information useful. I will also be doing a post on how to write blog posts using WordPress platform, which is what I use.
If you have suggestions for upcoming posts or just general questions you can direct them to support@fearlessaffiliate.com. And consider sharing this post with anyone that you think can benefit from it. Follow me on Pinterest.
Happy blogging,
-Irma 🙂