What is a blog and how can you blog for money? Let's tackle these one at a time, because I want you to know that blogging to earn an income is not only popular but personally fulfilling.
This post was originally published on August 23rd, 2017 and has been updated to be current with new information. This post may contain affiliate links. If you click a link and make a purchase I may receive a commission at no extra cost to you. Full disclosure is here.
Welcome to Fearless Affiliate. My name is Irma and I help new bloggers to learn the ropes. There is a lot to take in that first year of blogging, from choosing a niche to changing your mindset from worker bee mentality to that of successful entrepreneur.
I like to focus on practical information and positive thinking, so if that sounds good to you please sign up for my weekly newsletter of tips and free stuff for bloggers. In return you will get the password to my resource library of PDF printables for bloggers like my Online Passive Income Opportunities Checklist or my SMART Goals Worksheet. #win-win
What Is A Blog?
According to Wikipedia, the word blog is "a truncation of the expression WEBLOG".
In other words, an online ("web") diary ("log"). It is a wonderful informal-style way of writing, and has become hugely popular now that WordPress.com and other content management systems have free accounts and easy set-up instructions. Anyone can blog!
Back in the early days of blogging, it was mostly an extension of online forums.
It allowed people with an opinion on any subject to have a platform to express that opinion. This has paved the way for not only personal blogs, but also for "niche" blogs.
Eventually, bloggers discovered that they could earn an income with their website. When this news got out, blogging for money exploded.
There is still plenty of room for new bloggers, and it will stay like this for as long as people want more than one opinion when they are shopping for information.
You may choose a niche that appears saturated, but there are people who want your qualified opinion. Start a blog and give it to them!
What Is Blogging For Money?
You can use your blog as a platform to write about what you know, and add in various ways to earn with it:
Affiliate marketing – Promoting other peoples products in exchange for a commission on the sale. There are affiliate products for most niches.
Create Your Own Products – This can be as simple as a 3 page checklist, or larger like an eBook or online course
Coaching – If you know a lot about your niche, you can teach others in an informal setting online or by selling coaching calls.
Membership Site – Have a private website for paying members. Give them exclusive access to products or services before they are published on your blog
Most successful bloggers do a combination, like affiliate marketing and selling digital products. If you like more one-on-one interaction, consider coaching or a membership site.
You can also have a Facebook group if you want to pop in and answer questions from your tribe.
What You Need To Start Your Blog
Content Management System (CMS)
A fancy-schmancy name for the platform that you use to write blog posts with. I use and recommend WordPress.org, self-hosted with Siteground website hosting.
You can choose self-hosted, which means that you pay for your own hosting.
With self-hosted websites, you are responsible for finding and purchasing a place for your own hosting. This is not as complicated as it may sound.
Examples of website hosting companies are Siteground (recommended); Bluehost (not recommended) or Host Gator (owned by the same company as BlueHost so also not recommended).
Or choose free website hosting
Free, or sub-domain, hosting platforms provide you with a domain and hosting for free in exchange for the hosting company placing their ads on your website. You cannot earn affiliate income with most free websites, as you placing ads on the website violates the terms of service.
Free websites are better suited to personal blogs shared with family and friends.
Related Post: Want A Super Successful Website? Why your blog CMS matters
Niche
You need a subject to write about, usually a hobby or interest that you already really enjoy, like camping, fashion, raising kids, or homesteading. Your niche will be something that people search on the internet and that you can write blog posts about that help solve reader problems.
You do not want to blog about a broad niche topic. Instead you want a small, related niche that will bring you specific and targeted traffic that is interested in that narrower topic.
Apple is a broad topic. A related niche could be apple recipes, apple carving, or a review blog for iPhones. The more niched down, the easier it is to find your audience or tribe of fans.
Related Post: Find Your Niche In 15 Minutes or Less
A Domain Name for Your Blog
The domain is your web address i.e. joesblog.com. If you are using a hosted sub-domain then it will be something like joesblog @ yourhost.com . You can get free hosting and a free domain with platforms like Wix or WordPress.com.
Use a free website if you are not sure how committed to blogging you are.
If you think that blogging is the way for you to go, consider going with self-hosted (WordPress.org) and also consider purchasing your domain name for several years, to avoid accidental loss of content. You can check domain names at WHOIS.net.
Related Post: How To Buy A Domain
Website Hosting
Your host not only houses your website, but it also provides security for your website, as well as an email address (or several), file managers, CMS tools, backups, and advanced level tools.
I recommend Siteground for hosting. It is what I use and they are very quick to respond to my help requests. Siteground is very popular with bloggers.
Now that Bluehost and Host Gator have been taken over by EIG(Endurance International Group), the quality has deteriorated substantially.
They were also super helpful when I moved my blog away from private hosting that was making it difficult. All-in-all the move was seamless.
After You Get Your Blog Set Up
After you set up your domain and hosting, you can start personalizing your website with themes. WordPress comes with lots of free themes, and some really nice paid themes as well. Many free themes can be upgraded to Pro versions of that theme.
My theme is from Generate Press. You can install the free version which is almost the same as the Pro version. Go Pro later when you want more features; it is very affordable for $49.
The theme is lightweight, so it does not slow down your website with unnecessary bloat. You can create a totally custom theme so that you stand out from the crowds. Tutorials for customizing are on-site and on YouTube and there is a robust community as well as a Facebook group for assistance.
Start Writing Blog Posts
Your next task is to start writing blog posts. Yes, it is a bit intimidating, but you can come back later and update your posts as you learn to flex your blogging skills.
I am currently updating many posts that I wrote 2 years ago. I have learned lots of "trade secrets" (lol) about blogging since I started, and I am sharing my best tips in these updated posts.
Google and other search engines love it when we update posts with current information.
Write a series of posts on one subject, like different ways to serve eggs for breakfast. Or review several similar products that your audience might be interested in, like different versions of the instant pot
Link the similar posts together to give your readers more information or a more well-rounded education. This is fantastic Search Engine Optimization (SEO), and is helpful to search engines. See my related post below
Related Post: 10 Easy SEO Wins
An awesome tip that is helping me is using Brian Dean's "skyscraper" technique for writing blog posts.
If you can apply Brian's knowledge from the start, your blog posts will only need minimal updating in the future. And Google will love them from minute one after publishing because they will be awesome.
Write Interesting Content
Aka your blog posts. If you use my tip from above and read up on the skyscraper technique, you will be halfway to the ideal blog post.
To get all the way, your content must be interesting. Inject your personality into your blog posts, with anecdotes, stories, and humor. You want people know that you are not a bot writing blog posts.
I still have problems with this because many of my posts are "how to" and that does not lend itself to story telling. But you can easily add some humor (if appropriate) and "write like you talk" whenever you can.
Along with this, have a recent photo of yourself in the sidebar of your website.
It helps show that you are a real person. Visitors like that 🙂
Related Post: 10 Tips For Writing Interesting Content
Before You Hit Publish…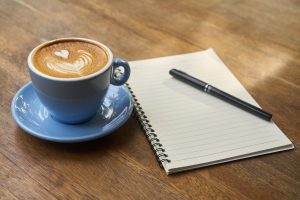 If you want to monetize your blog, you are going to want to start some "best practices" using search engine optimization (SEO).
SEO are the things that YOU will do to make your website friendly to search engines, which makes it easier for people to find your website when searching the net. This also encourages you to make your blog posts reader friendly and easy to understand.
Indexing: After you have published a blog post, you can then submit a sitemap to Google so that your site will get indexed. Read this guide by Neil Patel on getting indexed asap.
Indexing can take a few days or weeks, so do this as soon as you can. Every time you publish or update a blog post, go to Google Search Console to have that post crawled by the bots for quicker indexing.
Plug-ins:
You want some helper plugins to improve the functionality of your website.
Akismet Anti-Spam – which checks your comments for potential spam (every blogger that I know uses Akismet).
Yoast SEO plugin – this helps teach new bloggers how to properly structure their posts for best SEO practices.
Kraken Image Optimizer – reduces the file sizes for images, which helps your page load faster
Social Warfare – is my plugin of choice for social sharing
Related Post: Writing An Effective Meta Description
Other SEO:
I have a few posts on SEO best practices. Read these before you start writing and sign up for my newsletter to get all my free printable PDF guides for bloggers.
Conclusion
I hope that you have found this post useful and that you will share it with anyone that can benefit from this information. Sharing is caring!
And be sure to sign up for my free weekly newsletter of tips for bloggers. You will get the password to my Resource Library of free PDF printables for bloggers like my SEO Checklist or my Google Analytics Cheatsheet. #win-win
Please follow me on Pinterest.
Happy blogging,
-Irma 🙂