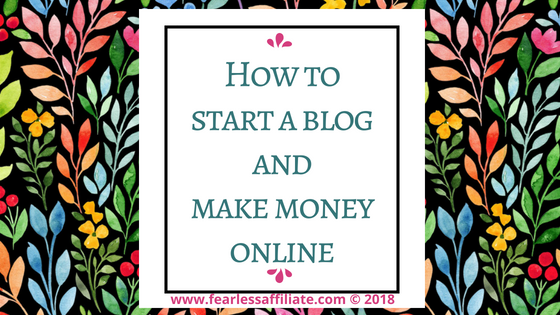 I have previously written blog posts on creating passive income both online and off, and both of those posts listed starting a blog as a viable way to earn passive income. Today I will link to my previous blog posts with all the steps so that you will know…
How to start a blog and make money online
*This post contains affiliate links, and if you click a link and purchase something, I may receive a commission. My full disclosure is at the bottom of the page. Affiliate links are in blue and bold*
Blogging for money is a business. Some people make it sound easy, and after everything is set up and you are used to the routine of content creation, SEO, placing affiliate links etc, it may seem easy, but do not let that fool you! You cannot just slap a few links on your site and call it a day. Oh no, there is some real work involved. But let's not get too far ahead of ourselves.
Creating passive income is huge on the internet these days, and I want to have as much information on my site as possible to help you prepare yourself for all the steps.
However, before you can start building that passive income, you need a blog. Well, you do not need a blog, but it helps. A lot. Having a blog opens up the possibilities for ways to promote affiliate links.
So let's look at the steps. Whenever possible, I will link to previous posts ("related post: post") with helpful and more detailed information.
Niche – You need to choose a topic for your website. If your goal is to help people in some way, how do you want to do that? Your niche is based on this. For example, you may know a lot about fixing cars and can give advice on various things that people can do at home to maintain or fix their vehicles.
The top 5 niches to get into are: money (frugal living blog, financial tips), health & beauty (diets, exercise, fashion), babies/children (stay at home parent blog, travelling with kids), lifestyle (homesteading,camping, travel) , and home (DIY, organizing).
Related Post: What is a Niche?
Domain – Your website address and that long string of characters in the address bar that will help Google and everyone else find you online. You can go online and look to see if the name that you want is available.
Related Post: How to Buy a Webname (Domain)
Hosting – This is the bridge between your website and your online presence. Siteground is the most highly recommended website hosting and is popular with many bloggers because of their reliability and support.
Many hosts also offer one-click WordPress install. What is this WordPress that I speak of? It is a content management system, or CMS and you use it to write your blog posts.
Related Post: What about free WordPress hosting?
Content Management System – which is the platform that you will be writing on. 30% of the world's websites are using WordPress.org websites. The .org differentiates itself from the .com version, which is free but you cannot put affiliate ads on your site, because WordPress.com puts their ads on your site in exchange for free hosting.
If you are going to blog as a business, you need the WordPress.org version, which is free and is likely included with your hosting, usually as a one-click option. No one should be charging you for the WordPress software.
Related Post: Want a super successful website?
Siteground, BlueHost, and HostGator all offer WordPress.org
Also, WordPress comes with tons of themes, many of them free and ready to go for woo-commerce.
There are also a ton of plugins that you can use to optimize your website for speed, image compression, spam capture, social shares and thousands more.
Three that I recommend and I use daily are Akismet anti spam, EWWW Image Optimizer, and the ever popular All-In-One SEO which you will use to create your connection to…
Google! You will want a connection to Google so that every time you publish a blog post, you can link it to Google using their Google Search Console, which will have the bots crawl your page and let people find it on the internet. (link)
Your SEO plugin will create the details for you to upload your sitemap to GSC. Once your site is indexed, then you will not have to do it again. Be sure to install Google Analytics, which is a different tool than GSC.
Google Analytics gives you the data from your website traffic so that you can monitor how many visitors you are getting and where they are coming from and where they go on your site.
Related Post: Google Analytic Tutorial
This gives you valuable information that you can analyze and utilize. If you have one popular post, you can find a way to repeat it!
Here is some information on how Google searches.
Blog Posts: Yes, the writing part. Once you write and publish your first blog post you can add your link to Google Search Console and get the Google bots to crawl your site. I do this immediately after I hit publish.
The standard advice is to write "evergreen" content, which is content that is always relevant. Unlike a post that is about Christmas 2017, evergreen content is helpful year after year and contains useful current information.
It is best to write posts that are at least 1000 words long. It sounds like a lot, but it really isn't and it will take a couple of hours to research your topic, write it out, edit it and have it ready to publish.
Related Post: Creating Content Quickly
Later, as you get better and better at writing and understanding your niche, you will be able to go back to old posts and freshen them up with new information and insights, new images or videos and other helpful information to give your readers the best understanding of the topic. Google likes this 🙂
This is part of SEO – Search Engine Optimization. You can do this kind of tweaking once a year, or whenever new information comes to you that you can add to your post.
Writing these evergreen posts is what will give you authority in your niche as well as bring you traffic for many years.
However, with a new(er) blog, it takes more work to bring in the traffic and that is where Pinterest comes in.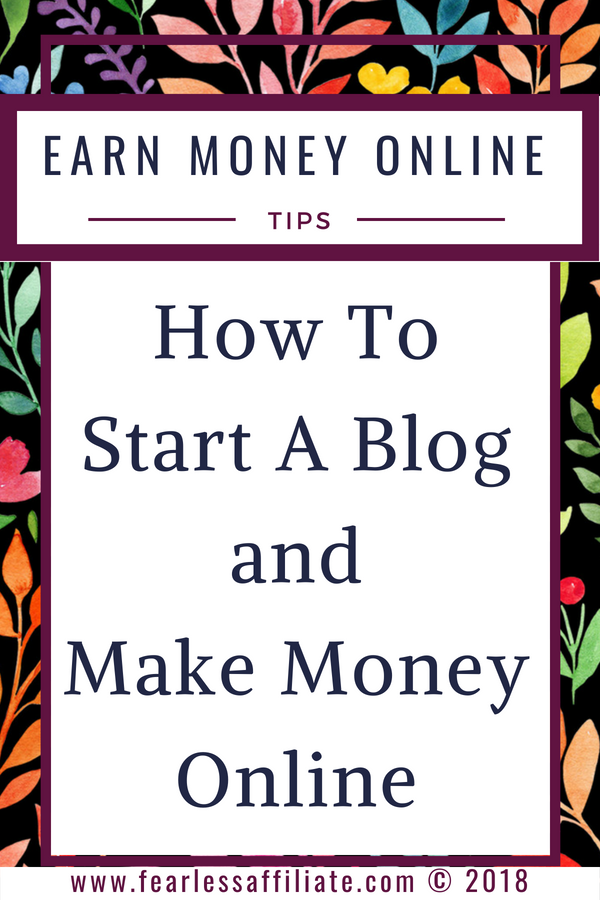 Pinterest for blog traffic:
You may be familiar with Pinterest as a hobby or scrapbooking site, or that place you go for recipes. I used to get so annoyed when I did a search on Google on my phone and it kept coming up with results from Pinterest.
It finally dawned on me what I was looking at…a search engine. A visual search engine. Actually Pinterest is the third largest search engine, right behind Google (#1) and YouTube (#2). It is worth learning how to leverage the traffic that is on Pinterest searching for solutions.
I now use Pinterest, like many of my fellow bloggers, to bring in that short-term traffic. Lots of it. Please do not look at Pinterest and say "no way…not for me". You would be overlooking one way to fast-track your success.
An excellent, robust and inexpensive course to learn how to start using Pinterest, as well as branding, Facebook groups, Pinterest groups and so much more is Pinterest Ninja, which I highly recommend. It has tons of training videos, printables everything that you need to start gaining blog traffic right from the start.
Related Post: Pinterest Ninja
Related Post: How to use Pinterest for Business
Related Post: Pinterest Strategies
As you can see, I have a couple of posts on Pinterest, which I wrote because I was also learning the steps to grow traffic with Pinterest. I was amazed that no one had told me about the power of Pinterest earlier!
And finally, what else do we need? A way to earn money online with this website.
Affiliate products: You find products that you already use or that you have researched, you write a blog post about it and put links to the product in the post.
If a person clicks the link, you potentially earn a commission. Clearly, you will need more than one product to promote.
When I say potentially, what I mean is that many affiliate programs payout 4 to 6 weeks after the month that the sale was made, or after a minimum dollar threshold has been met. Another reason to be promoting a lot of products.
Related Post: How to choose an affiliate program
Related Post: Get started with Clickbank
You should include affiliate product links anywhere in a blog post where it looks natural. One sure fire way to make it look natural is to do product reviews.
People are always reading reviews online before purchasing a product, so you can write product reviews to help people find good quality products that you use and trust – or have well researched.
Related Post: Earn Money Writing Reviews
You will find some people only promoting really expensive stuff online, but many bloggers will tell you that it is more profitable to promote lots of less expensive products, especially if you are promoting Amazon products.
It is so easy to add a $10 product to your cart and not feel any pain about it. Not so much with a $600 blender, especially if it is the first time someone is visiting your site. Not that you cannot promote expensive products, just know that you should have some reasonably priced items to gain trust from your website visitors.
I would rather buy a $10 course or ebook from someone and see if their ideas are on the same wavelength as mine, and then maybe buy the $99 item or $199 item.
There is one more thing that we need to bring this all together:
Email Marketing Strategy: This is where you create a way for loyal visitors to get more information, freebies and exclusive content in exchange for their email address.
Loyal subscribers are the people who will purchase your courses and more expensive items after you have created a relationship of trust with them. This post explains it:
Related Post: Create a Sales Funnel
A sales funnel is how you create brand trust in your website visitors and is the same as the advertising on television. It is your chance to promote yourself, your brand and your products to new people. Hence the term "marketing".
Related Post: How To Use MailerLite
MailerLite is free for the first 1000 subscribers. The sooner you start your email marketing, the better. If you want to make money online, you need to sell and a simple way to start selling is by promoting affiliate links in your newsletter.
This gets both you and your subscribers used to it. It is also an awesome way to connect with people who already like your content enough to give you their email address. This is huge!
If you have a problem with the "salesy" part, then find free stuff to promote to your list. Just get used to putting links into your newsletter, as well as writing that weekly newsletter.
It is like the old days (or modern day European countries) where they still have individual stores for meat or baking or fish. You go from store to store buying your food.
Your website is your store. Your newsletter is your weekly flyer, but it is only for those who sign up to get it.
Final Thoughts
Well this is a longer post than I thought it would be, but if you are new to the idea of earning money with a website, I hope that I have given you enough information to make an informed decision about it.
We did not talk about ads in this post. Most new bloggers will put Google AdSense ads on their site, but they do not earn very much income in the beginning because you will have very little traffic coming to your site to earn ad income. Google requires you to earn $100 before they pay you out.
Media.net is another ad company that accepts new blogs, but same thing. It takes forever to earn with them in the beginning. Your time is better suited to working on SEO and Pinterest, and then when you are getting some steady traffic coming to your site, look around to see which ad companies you want to work with and put a few ads in the sidebar and footer.
I wish you the best of luck with your blogging. Email me at support@fearlessaffiliate.com if you have any questions about this post.
Happy blogging and follow me on Pinterest!
-Irma 🙂