In my last scam-related post, I talked about online dating scams. These are mostly younger men from areas of Africa, Malaysia, and parts of the Soviet Union. Many are men pretending to be women. They have one purpose…to woo you with words of love and get access to your money.
Today we will look into Investment scams and the typical "boiler room" operations. Not all investment scams are boiler room operations, but many are. Investment scammers are not limited to where they were born, but come from all over the world; they are men and women; they are young and old.
According to the Canadian Anti Fraud Center (CAFC), investment scams are "any solicitation (telephone, mail, email etc) for investments into false, deceptive or misleading investment opportunities, often referring to higher than normal or true monetary returns which consumers lose most or all of their money". "Boiler room fraud traditionally refers to a room that is selling an investment opportunity in stock that may or may not exist".
Types of investment scams include Ponzi schemes, franchise opportunities, futures trading, multi-level marketing opportunities (MLM), and pump and dump schemes. According to CAFC the most common pitches were offers in "green energy projects" and gold.
Also according to CAFC, many victims reported sending money to accounts in the UK, Panama, New York, Indonesia, Hong Kong and Canada.
Let's look at a few of these investment scams, some of which you may have heard about on the news or through friends who lost money.

1. Ponzi/MLM – A typical pyramid scheme, where the early investors are paid from the investments of those on the downline (people who sign up below someone else). These early investors believe that they have found a great investment, and encourage friends and family to sign up and make some money.
More people sign up and invest and that money provides assets for the scam to continue. Scams like this can continue for years, because as long as the people at the top are making money, they believe that they are involved with a legitimate investment and they keep encouraging people to sign up.
People at the bottom earn very little unless they can get more and more people to sign up. This is what happened with Herbalife. The people at the bottom were required to buy the product month after month but could not sell it. They were losing money. The people at the top were making tons of money, and did not understand why everyone wasn't making a ton of money.
Anytime you sign up for a program that requires you to sign up others or purchase products monthly, it is likely a pyramid scheme. There are some legitimate MLM's out there, but they are as rare as hen's teeth!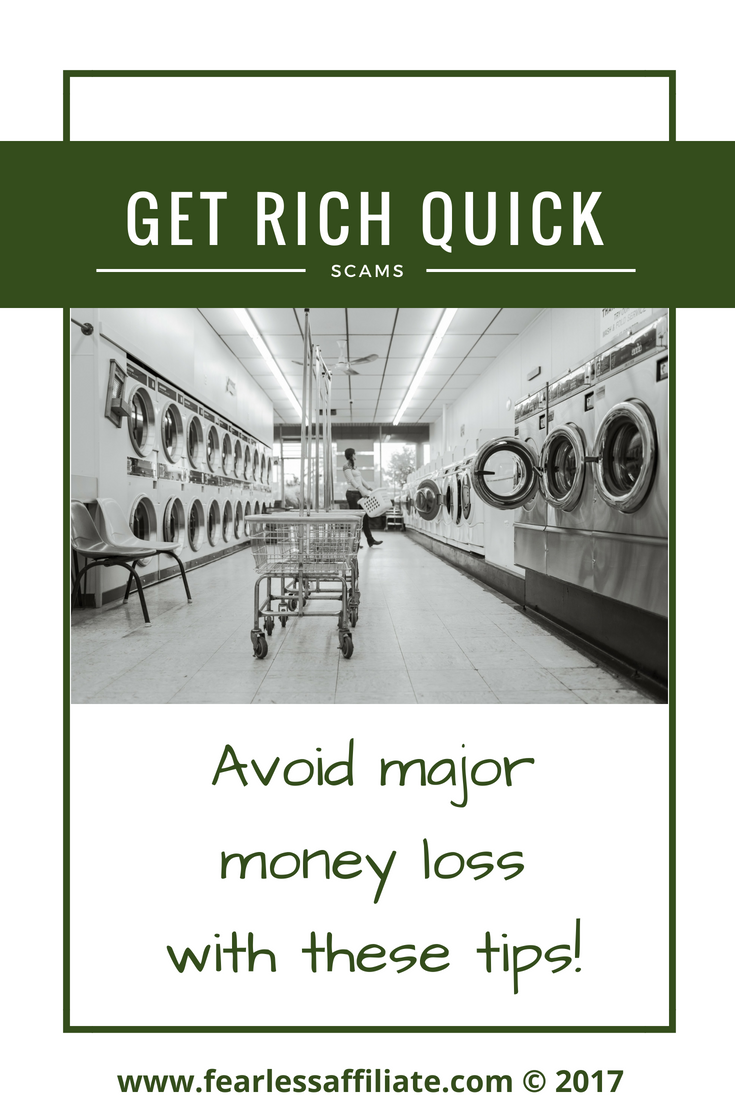 2. Franchise Investment – You sure cannot blame the average joe for wanting his own business, and what looks like the simplest way to get that is with a franchise. People believe that they are buying into a business like Burger King, with everything ready to go and plenty of help to answer questions. Because that is what most people think of when they think franchise.
However, in a franchise scam, you may be buying a package of materials that is not worth the money or you may be buying a business that does not exist! For example, according to Scambusters.org, a well known con artist was jailed for tricking people into paying thousands of dollars for a non-existent pet registry franchise that was supposed to help people trace their lost pets.
Included in this scam were "phony references and accounts, and it claimed participants would be able to sell, for $20 apiece, a collar marking kit that would cost them only $5. Victims invested from $5,000 to $50,000 only to discover the registry, the marking kits and, in fact the whole business, did not exist".
Many franchise scams are promoted as "work at home" business opportunities. Many are promoted through telemarketing. You should ask for a disclosure statement before giving any money. If you do not get one, do not invest. If you do get one, read it carefully especially the fine print. Consider speaking with a lawyer or financial advisor before giving any money.
3. Futures Trading – Forex (Foreign Exchange), Precious Metals Fraud (gold), Commodity Trading Systems, Binary Options all have a level of fraud to them. There are legitmate businesses out there, but you need to be able to seperate the good from the bad and volume of fraudulent businesses changing names and websites means that you need to know the ins and outs of these types of businesses to avoid scams.
Forex – Investors buy and sell currencies hoping to make money on the exchange rates. This is risky even with the legitimate businesses and you should watch companies and research whether they are legit or not before even thinking of investing.
Precious metals – The metals are gold, silver, palladium, and platinum. "The scam is made by "metals dealers" or "merchants, and they advertise on the radio, television or internet or they cold-call to promote the purchase of precious metals. They promise that you can double or triple your investment in just a few months, with low risk. You may be told that you only have to pay a fraction of the total purchase price"(from the Scambusters website).
What this amounts to, is that you are taking out a loan. You put down $10,000 to buy $50,000 worth of gold, with the remaining $40,000 being financed. Later you sell your gold for $60,000, paying back the $40,000 and earning 20 grand for yourself, in essence doubling your money. Sounds good on paper right?
What if gold does not move in your favor? What about the interest charges, loan arrangement fees, and commission charges for gold purchases…typical business arrangements that you may not be aware of. As well, the company that you bought your gold from may not have bought the gold, but they are charging you fees and interest anyway!
And if the price of gold falls, you now have interest payments. There may also be fine print that says that you cannot sell your gold for a specific time period, and by then your "merchant" may have left town.
Commodity Trading – Companies use ads on radio and television, and informercials to promote commodity furtures and options. They may claim that there are seasonal trends in some markets that create opportunities to buy low and sell high. The opportunity to "get rich quick" is heavily implied, but that the risk is predetermined.
An example is investing in heating oil before winter. The promise of how much return on investment with just a small shift up in the price of heating oil can generate thousands of dollars to the wise investor, so call now for more information.
Unfortunately, that is not how life works. Markets respond right away to changes and new information. Many of these markets have already taken into consideration the known or predictable conditions such as the seasonal changes or shortages. In otherwords, there are not usually any surprises in the world that change the prices in your favor.
Binary Options – (from the CAFC website) "Similar to gambling. All or nothing bets are invested based on how an asset will perform within a certain timeframe. The asset could be stock, currency or commodity.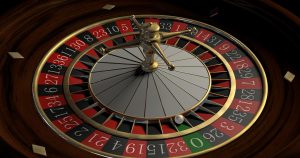 Websites are designed to attract users to trade binary options and many claim to be risk free or reimburse for lost wages. Initially, a virtual gain is seen, but there is no way to access the profits because they are non-existent."
4. Pump and Dump scam – Scammers go through a list of investors to try to get them to buy in on an incredible deal for low prices stock. The scammer likely has a large amount of this stock. As more and more people invest, the stock price goes up. When the price peaks, the scammer sells and price of the stock plummets. You now own worthless stock 🙁
A final bit of advice…
Be aware of anyone promoting:
1. High returns and low risk
2. Hot tips or insider information
3. Pressure to buy now
4. The seller isn't registered with the provincial/state securities regulator
Remember, plenty of high powered executive types have been scammed. Many people believe that it could never happen to them, but they have no idea the lengths that scammers and thieves will go to when it comes to taking your money. People are being scammed daily. Learn to trust your intuition!
Related Post: Real Estate Scams
Related Post: Internet Dating Scams
Related Post: How to Avoid 3 Online Marketing Scams
Do you have a story about being scammed or do you know someone who has? Please leave your story in the comments box and please share this post with others who may benefit.
I will be doing more posts like this in the future, for my own education and hopefully to help someone avoid losing their savings.
Cheers,
Irma 🙂