I know from my own experience that Internet Dating scams are very real. There are a variety of ways to be taken advantage of by romance scammers and I am fortunate that I did not lose money to these people, but others are not so lucky. This problem affects both men and women, and some people have lost their entire savings, homes, and more…their self esteem.
My first taste of this was when I signed up for MySpace in 2008, so I could connect with friends from Xbox. The day that I signed up, I received about 20 new friends…all men, most from Africa. Many were honest about looking for friends, some were straight up creepy, and one or two were super handsome model-types.
One of the model-types wrote to me, and we went back and forth for a day like that on MySpace before he asked me to move the conversation to Yahoo messenger.
TIP #1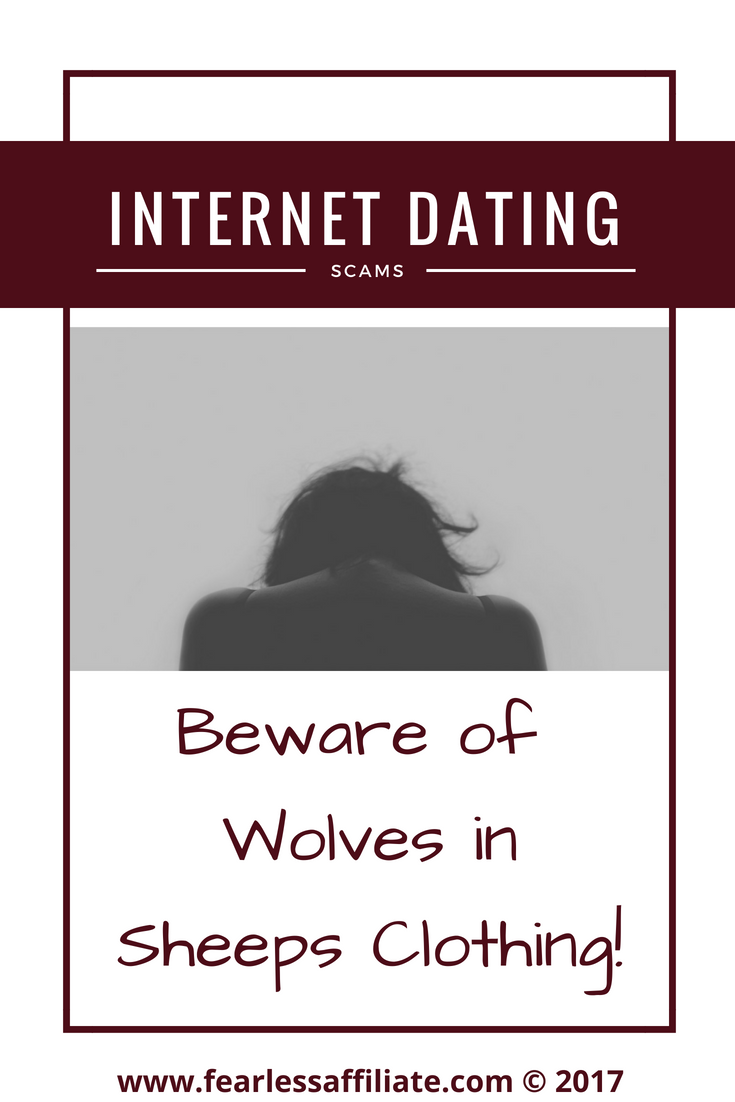 If the person that you meet online wants you to get away from the site that they met you on, and move over to a "public" chat site, you may be talking to a scammer! Many scammers like to keep a number of windows open so that they are available to all of the people they are talking to, or any "dates" that come online. If you are chatting away and then the person disappears for a few minutes without a "BRB" first, they are likely chatting with someone else.
Beware if they get a little aggressive about getting you to move over to public chat. I always tell them that I do not have Yahoo or MSN or other anonymous IM chat sites; if the person gets annoyed that I won't move over, that is a big red flag! Sometimes they use the "trust" card, as in you don't trust me. This is a really good time to bail out!
While we were chatting, he told me things about himself and one of them was that he is younger than me, by 10 years!!! They will say that age does not matter, because true love conquers all! True, but not necessarily with someone I met 5 minutes ago…
TIP #2
If there is a large-ish age gap, beware! Especially if you are the older one. While it is not impossible to meet handsome or beautiful people who are younger than you are, keep an open mind and keep tabs on how many red flags are going up for each of these tips. Many romance scammers are young men in their early 20's (even the ones who say that they are young Russian women!), who are either sitting at an internet cafe or are working for a syndicate of scammers doing shift work.
Which is why they are online 24/7, and always available for a chat! Also, do not give them your phone number. Tell the person that you want to stick to messaging on the dating site until you feel more comfortable.
He also sent me photos of himself doing various things, like wearing a hardhat while working on a roof, wearing a nice suit and posing. Yes, people get professional photos of themselves looking spiffy all the time however, if most or all of the photos look professional, then likely they have been stolen from the net.
TIP#3
Many scammers steal photos from modelling agencies, MySpace and Facebook. This is as good a reason as any to have your profiles set to private. Scammers steal from many people, and seem to especially like stealing the photos of military personnel. I was contacted once by a man who was using the photo of a 4-star General for his profile on Meet Me (formerly My Yearbook).
Try to right click on the image and choose "Search Google for image". Sometimes you get lucky, like I did with the General. I found the same guy using the same photos on two different MySpace accounts..each with different names and bio's.
Getting back to the photos of the guy wearing the hardhat, this fellow told me that he was a construction contractor and that he worked all over the world.
TIP #4
If the romancer tells you that they have a job that requires a lot of world travel, consider it a red flag. They use words like engineer, contractor, self employed and working overseas. Sometimes they go to work in some other country and get stuck there for some reason…(see tip #6).
They also move pretty fast when it comes to falling in love! This guy sent me a huge love letter by the end of the first week. He was not very good at his job, though, since it had a lot of typo's and some pretty bad cutting and pasting. This caused a light bulb to go off in my head, so I took the first paragraph and copied it into Google search. Ta-da! Turns out this guy was using the number one most copied love letter of romance scammers world-wide!
I was shocked! This is how I was introduced to romance scammers…this "love" letter. And it was a good one too. I almost fell in love after reading it, but those typo's bothered me (I am like that about typo's). I was also bummed that the funny feeling I had when talking to this guy turned out to be correct.
Typo's, mixed pronouns (him/her, he/she), poor grammar, inconsistent stories. It was kind of funny when I met Samuel, who said that he was a lab tech and I was actually a lab assistant. When I asked him about his job, he could not tell me anything about his job except vague statements like "I manage a group. They are all under me". Huh?
I ditched him and moved on. To Joe…Joe was a more "local" guy, in that he was supposedly living in my own country! He had pics of himself and his "son", and they were obviously out trick or treating. Joe was a widow.

TIP #5
Romance scammers tend to be widow/widowers, and many times if they are guys, their wife died in childbirth. Huh? Does that still happen these days? Well not so much in North America, but I guess it still does in poorer third world countries, so of course she did.
Most of the children are younger or infants, which I guess they hope will cause your maternal instincts to kick in. Sometimes, as in the case with a romancer from Michigan, they have family visiting places in Africa, and sometimes those family members get sick or get into accidents while on vacation…and
TIP #6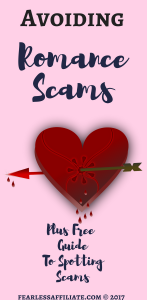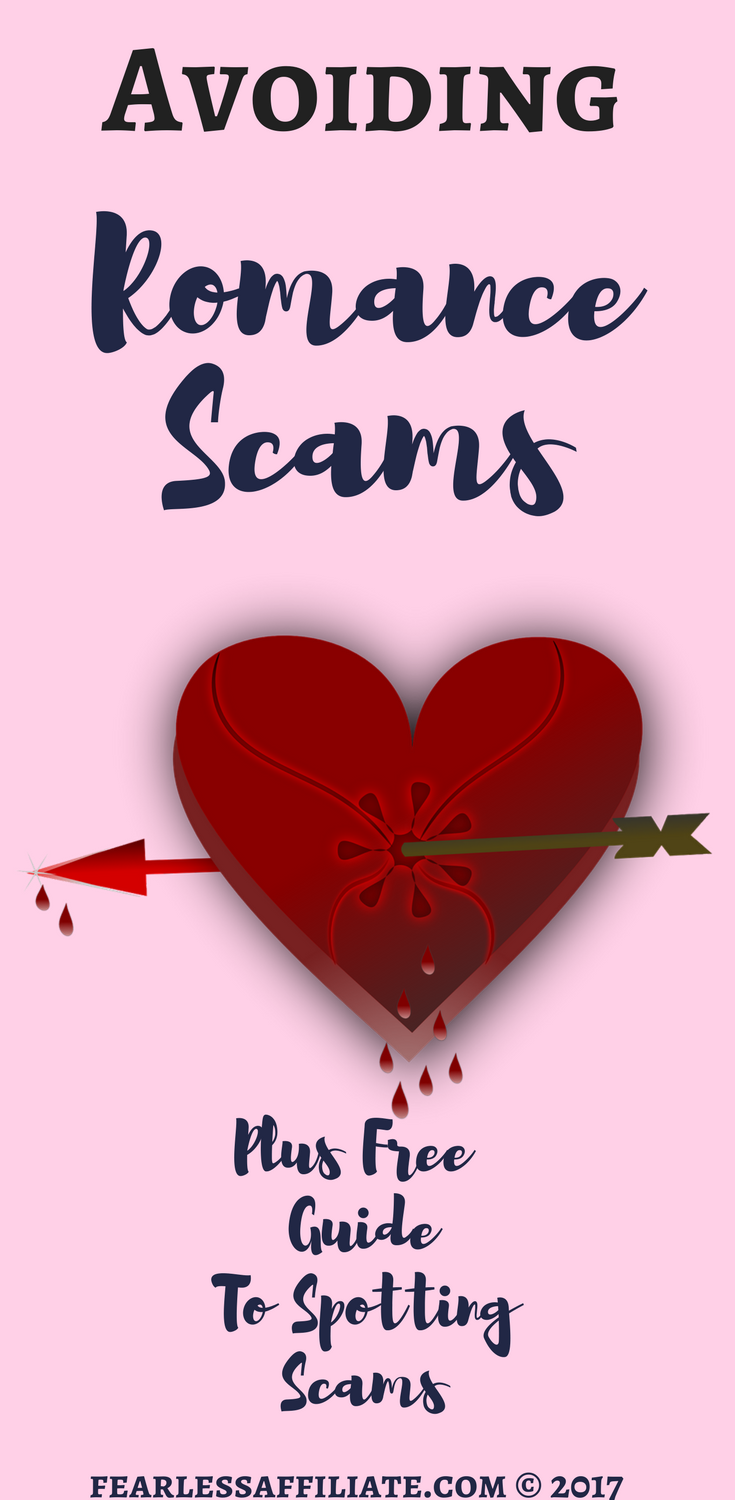 They have to rush off to help their family member. In my case, the scammers dad was visiting in Nigeria when he took ill and had to be hospitalized. I knew it was only a matter of time before…
He asked me for money! I know right! After a couple of weeks of telling me about his awesome job as a whatever, and showing me pics of his home etc for some reason he spent all of his ready cash on the trip to Nigeria and needs to borrow $600 from me?
LADIES- NO SELF RESPECTING MAN WOULD EVER ASK FOR MONEY FROM A WOMAN THAT HE HAS JUST MET!!!!
After I discovered that that first guy sent me a crappy cut and paste of someone else's love letter, I started looking into this whole thing. That was in 2008. I thought the scams were all about money laundering. Oh no! There are so many ways to scam people and going for the heart pays off well for these people.
In no particular order, here are a few more things I learned while educating myself about these scammers:
-If they send you an email, you can sometimes check the properties to see where it really came from! I have found that Malaysia also has romance scammers. Sometimes they use an app to hide their I.P, so this may not work.
-Check the area code for their phone number; they will give you one, even if it is just for texting. If it does not match the area that they say they are from, beware! Samuel was supposed to be from California, but his area code was New York. This by itself was not a red flag, but the way he talked was. He used expressions like "I went for a cozy day out". He also used a photo twice; once when he sent it to me when we first met, and again when he cropped it and pretended that he just took it!
– Watch for the ones who write to you within the hour when you sign up for online dating. OkCupid used to be bad for that. Everyday you go online, and a new person messages you within 5 minutes. Scammers are on all of the major dating sites. All. Of. Them.
-A friend from work told me a story of her friend, who met a guy online. She fell in love, quit her job and sold her house to go be with him. She contacted the guy when she arrived (it was a surprise), and he told her that he did not love her and that he only wanted her to help him emmigrate to Canada!
-Go through their profile very carefull. Be sure to ask questions about things in their profile and see if they can remember what they wrote. Many scammers slip up and have inconsistent stories. This can be because several scammers are using the same profile at different times of the day.
-Try to arrange a meet up sooner rather than later. Scammers cannot meet you, since they usually live across the globe. If you arrange to meet, and he suddenly has an emergency, beware if his next message asks for money…
-ANYONE can be scammed. Young, old, male, female. Most of these scammers are young men, and they are just doing a job, which is to get you to give them money by gaining your trust.
-Beware if the person you are talking to seems like someone else. If they cannot remember details that they told you yesterday, or cannot remember something that you told them about yourself, you may be talking to a different scammer from the organization. I always thought it was because he was busy chatting with another victim, but it is likely you are now speaking to someone working a different shift at the scammer organization.
When I first fell into the world of romance scammers, I thought it was a rare incident, perhaps related to using MySpace. However, I have found scammers on all the dating sites that I have been on. I have also signed up at many dating sites just look for the scammers, and then when they hit me up for cash I would report them to organizations that were created to help people who had been scammed. Yes, it was a hobby!
And because I knew what they were up to, I figured that if he was busy with me then some other woman was off the hook from this guy.
Related Post: Real Estate Scams
Related Post: Get Rich Quick Scams
Related Post: How to avoid 3 online marketing scams
If you found this article helpful, please leave a comment in the box below and consider sharing this with your friends. If you see errors or omissions, please contact support@fearlessaffiliate.com
Happy Blogging!
-Irma 🙂