Learn what you should be aware of regarding Real Estate scams this post in our series of scams – what to look for and what to avoid, and adding more information to our arsenal of tips to avoid being taken advantage of!
In most cases, the home that you want to buy or rent is being handled by legitimate agents, and you will have no problems. Beware of "great deals" or lower rent or sale price than what is currently available in the neighborhood, and you should be fine.
There are tips here for renters as well, so let's start there…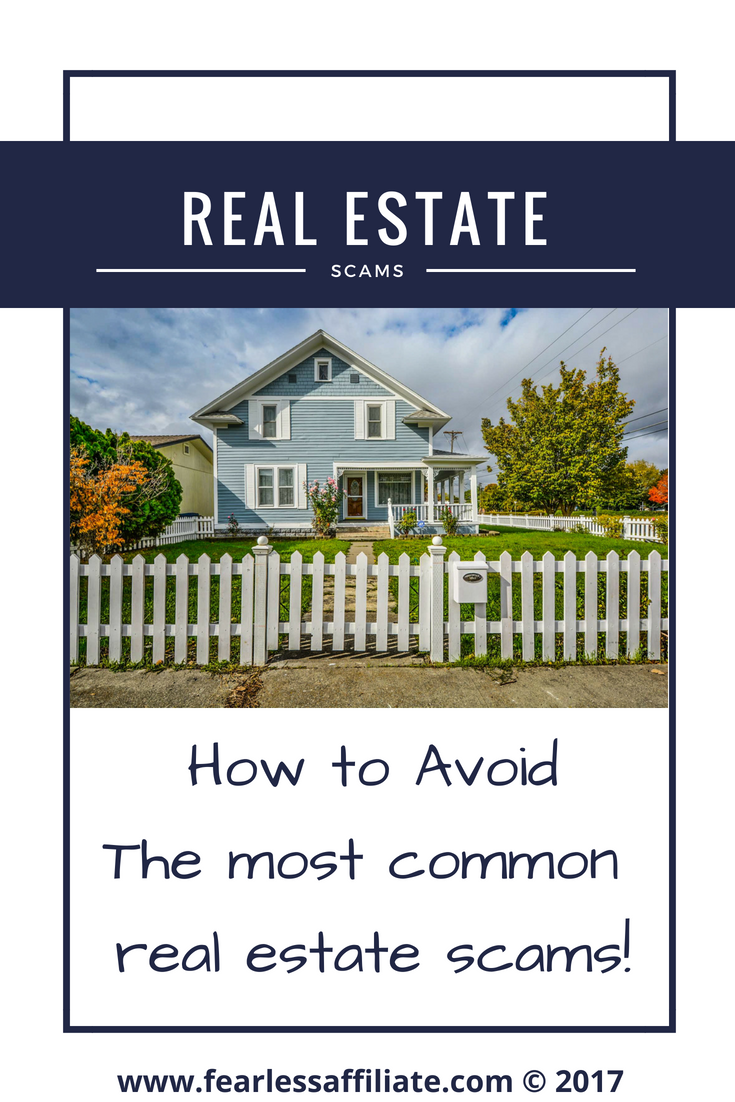 1. Rental Scams – This one happens online, and works mostly on out-of-towners who are moving to a new city and need to find housing quickly. The ad has been created from information that is online legitimately, using ads for homes that are for rent or sale in one online marketplace, ie Kijiji. The scammer then uses a different online marketplace (Craiglist) to present their ad. You may actually be able to speak on the phone, but likely you cannot meet in person.
You are required to pay upfront for the first two months of rent. You pay, and show up on moving day to find someone else aleady living there! And you may not be alone, since the scammer likely did the same scam on other people.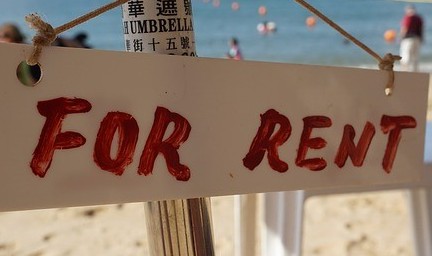 Sometimes, the rental home is owned by someone who actually does work out of town, or it could be abandoned. The scammer then either finds a key on the property or has the locks changed. He tidies up and then proceeds to rent out the property, using offical looking documents. This can go on for months until the actual owner comes home to find people they do not know living in their house!
There are even cases of the legitimate homeowner, when facing foreclosure, renting out their house to get money to rent somewhere else. The new renters are then evicted when the bank takes over the home on the specified date of eviction.
There are also scammers who "rent" out homes that are legitimately for sale. They pose as a real estate agent renting out a home at less than market value to bring in more victims, and hosting an open house. All potential renters sign the same rental agreements (thinking that they are the only one), and pay the deposits. This one is scary because the agreements usually ask for a lot of personal information that can be used for identity theft.
The easiest way to avoid these types of scams is to NEVER PAY UP FRONT for anything unless you are sure of the renting agent. There are deals to be had, that is for sure, but those situations are few and far between. This post is simply for information purposes. You can check some ads with pictures by right clicking and choosing "Search Google Image" to see if it shows up in multiple places. You can also ask the neighbors if they know what is going on with the house; they usually know what is happening in their own neighborhood.
You can do some quick property searches using the address to see who the legit homeowner is, using land title searching or property tax records depending on where you live and the current laws. Which leads to…
2. Title Fraud – This does not happen very often, and is usually the result of some kind of identity theft. The title to the home is stolen and then the scammer applies for a new mortgage or sells the home. Related to this is…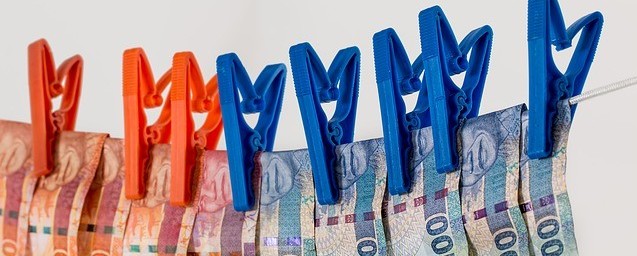 3. Foreclosure Fraud – Which happens when owners cannot make their payments and are offered a loan to help them make their payments. Unfortunately, the loan payments are going to the scammer and the not the bank, and now the scammer also has the title to your home which they can use to remortgage or sell. Beware of upfront fees!
4. Property Investment Seminar/Courses – These are everywhere! Many of them use the names of big time investors or self-made millionaires to entice people to attend, and learn from the "masters". They may sell overpriced books at the event, and will be encouraging all attendees to buy into real estate "deals" usually with very little time to research or make a decision. Sometimes they will offer to fly you out to look at a deal; if you do not sign up you may be on the hook for the flight and accommodations!
5. Home Improvement Scams – Well we have all heard about these right? Back in the 70's there were guys selling aluminum siding door-to-door, getting you to pay in advance and then either doing shoddy work or disappearing with your money. It is the same old scam, but with a facelift.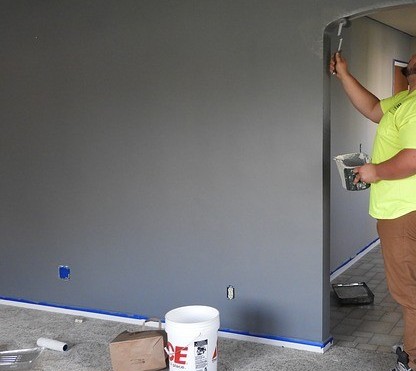 Offers to reseal your driveway, repair your roof, or fix your whatever. The easiest way to avoid being scammed in this way to get references/recommendations, check credentials, get everything in writing and KNOW YOUR RIGHTS, such as the buyers remorse clause in local law that allows you to change your mind within a few days of making an arrangement. And once again, DO NOT PAY UP FRONT!
As well, you should never pay the full price at one time. Legit contractors usually ask for one third up front, one third halfway through the job, and the final third after completion. This allows them to have the money they need for tools, equipment, or materials to complete the job, without charging you full price up front.
Beware of: "I am only in town this week". The problem at your house "is a safety risk". "This deal is only for today" or if the person seems a bit sketchy. There are also ads in the paper for a great deal, but once the contractor arrives, the price is much higher, or there is more work to be done than previously thought.
Watch out for people who show up with some leftover products from another job and they are offering you a great deal so that they can use it up. Many times the products are inferior quality, and can create more problems. Or they are using black paint to reaseal your driveway, and it washes off in the first rain!
This type of "bait and switch" scam also goes for carpet cleaning at a "low, low price". Always use companies that your friends or family uses, or that have been around for a long time and have a good reputation.
6. Movers holding your stuff hostage – Be sure to use a registered and insured mover and get everything in writing. I had this happen to me when I wanted a small amount of stuff moved from a city up north to my hometown in the south. The company made a deal with me, and then once I had left town they tried to charge me more. I had to ask a friend who lived up there to go over and talk to them before they would send my stuff to me at the price quoted.
Small time companies are known for these types of shady practices. If you are moving locally, you can hire your own truck and then hire movers separately to avoid this. For long distance moves, use legit companies who have been around and who have a reputation for quality work.
Here are few things to think about before getting scammed:
1. There is always a chance that an ad was posted with the wrong price. Mistakes happen, move on. If the price asked is much lower than most in the neighborhood, think twice! Do more research and do not act hastily.
2. Does the person that you are dealing with return your calls? Are they easy to get ahold of?
3. In the case of rentals, will they let you see it before asking for money? Do you have options for the times that you can view ie do they limit when you can view to a limited window? They may not want you to talk to the people who are currently living there or you could find out that the people living there are NOT actually moving out!
4. Do they ask you to wire them money, especially overseas? This is a scam. Many scammers use Western Union for their unsavory deals. This is a RED FLAG.
5. Beware of people giving you too much personal information, especially if it is a sob story. They may want your sympathy to put you off your guard while they try to convince you to buy their services. Scammers take advantage of the kind and caring nature of people, and they use this against you.
6. IF IT SEEMS TOO GOOD TO BE TRUE, IT PROBABLY IS!
Related Post: Internet Dating Scams
Related Post: How to avoid 3 online marketing scams
Related Post: Get Rich Quick Scams
Please leave your comments about scams involving real estate, in the box below and like and share our content if you know people who can benefit from this information.
We can all avoid being scammed if do some research and keep up to date on all the ways that scammers are trying to take our money!
Thank you for reading and happy blogging!
-Irma 🙂