Wow! Has it really been a year?? I have to pinch myself because the time has gone so fast! This is an update on how things have gone in My first year of blogging and what I have learned from the experience.
In January 2017 I sustained an injury at work that I just could not recover from right away, and so I ended up on disability through work.
I was tired of hurting myself on the job, because of workload and inefficiencies, so I decided to use some of my spare time to find a way out of my current circumstances.
I had read a small e-book on how to write and sell e-books on Amazon, so that seemed like a good place to start. I went online to see who was doing this and if it was worthwhile doing.
This led me to blogs that talked about people making thousands of dollars a month not only writing e-books but also hiring other ghost-writers to write for them, basically doubling or tripling production. Hmmm…interesting!
From those posts I found people talking about affiliate marketing. I knew very little about how affiliate marketing worked, but had noticed many of the blogs that I liked to read had "work with me" in their menus. In there I discovered more "join my affiliate program" information.
Okay now that is twice I was motivated to research "affiliate marketing".
Seems like a sign…
I watched some webinars hoping to get a grip on the jargon and the basics. Or at least enough about it to ask more questions. I learned the basics of a sales funnel this way, but not enough to know how to implement one.
Then I found a way to get my affiliate marketing education! I found Wealthy Affiliate and learned how to use the back office of WordPress, how to install themes, the difference between post and pages…and I was in heaven! I had lessons that helped me to organize my thoughts (no small feat for me I might add!) and how to lay out my ideas into something that people might want to read.
Yes! This is what I want!
I got right to work and wrote posts like a crazy person, publishing them right away after checking SEO and grammar. My first post was "Affiliate Marketing: What is a niche?" and it was published on May 10, 2017.
I made my first affiliate sale on May 31st. Three weeks after I published my first post! It was only $8 and I did not get paid until July 1, but I was super happy. I got another one in June and a couple in July. I was motivated! I got this!!
And then we had to travel across the country to do some family business. When I got home again, I was no longer in the "mood" to write. For about 3 weeks after that trip I had writer's block. I just could not bring myself to "create".
Even though I started back writing after the 3 weeks, I knew that I had lost my mojo. I stopped working on email marketing, and I did what I had to to maintain things.
I kept writing and kept publishing, but I felt lost. I really did not have the same drive that I had in the beginning and I felt like I was floundering. That was my "wilderness" period, from the last week of July to November 2017.
I was also attending a physiotherapy program for my shoulder, seeking out a new physician (we have a shortage where I live), and dealing with a different level of grief and stress that crept up on me.
And that is one of the reasons that I want to share my story.
Life is what happens when we are busy making other plans, so they say.
When I started my website, I felt bulletproof. I was less than three months into my blogging before I hit that "dry spell" and so had not developed some of the good habits that I now have. The ones that I am going to share with you now.
So I present "What I learned from my first year of blogging"
Plan ahead!
I had not put myself on a publishing schedule, but was publishing once or twice a week on whatever day. I tried to stick to set days, but I had to go back to work for a gradual return to work program in June 2017 and found myself in a lot of pain each day. Some days I just could not bring myself to write, so I had a tendency to publish whatever I had.
The Wealthy Affiliate program taught me that I need a schedule and some posts in draft form, but I got excited about all the posts I was writing and was publishing everything as soon as possible so that it would get indexed and my blog had something on it in case anyone showed up to read it.
Now I have a blog post schedule and I stick to it! I am also batch-writing. One week I do newsletters. One week I do blog posts. I am building up my supply of posts (with media!) so that I am prepared for sudden changes in my life.
And it feels good just knowing that I have a safety net. I highly suggest trying to get a post into your drafts folder every week until you have a good supply. The peace of mind is worth the extra work!
The importance of setting goals
Wow, this is a big one. I have published posts on goal setting, but the key component in goal setting is having some information to create a goal with.
My goals setting was quite haphazard, because I could not focus on one area that I wanted to see improvement on and was not really sure of how to set up my goals when my stats were growing and changing. What I needed was more information!
I finally decided to just watch my metrics for a few weeks. I took screenshots of my Google Analytics and my Pinterest Analytics once a week. Not to micro-manage, but to have a visual reminder of what is going on.
I am taking note of the number of signups to my newsletter so that I can project that number into the future as I reach for higher goals.
And, I am planning different strategies for each month. In January, it was Pinterest Ninja projects including branding my website and social media. In February, it was setting up email. In March it was figuring out Pinterest, group boards and scheduling tools. In April, it was another Pinterest course on analytics (not finished yet) and trying to batch produce more content.
This month, I will be working on other sources of traffic, and you will read about the results in my blog posts and newsletters.
And now that I am setting more strategic goals, I am reaching my goals. Imagine that!
Not following through with my email strategy
I had it all set up. I even did my first newsletter, but I felt silly. I just did not know quite how to find my voice, and that is because I had not settled into my blog when I set up email. This seems to be a common problem with new bloggers.
When I hit my writers block last summer, I abandoned the whole thing. I restarted in January, but MailChimp was not working out for me. I switched to using MailerLite and I am very happy with it.
I get new subscribers daily now and I am more confident about what I am doing now as well.
Sometimes, you need professional help
That is what I got with Pinterest Ninja. Megan explained ideas to me in way that made total sense and were easy to implement. I knew as soon as I read the table of contents that this course was going to help me.
Megan's course also put me on a path into a new world. I have found a new group of influencers to emulate. Now that I am on Pinterest I am finding more topics to blog about, more ways to be helpful, and more goals that I can reach for.
Pinterest Ninja is the only course I am mentioning by name here because I have completed it and have seen a massive increase in my blog traffic because of it. I love what it did for me and I am sharing that with you.
Sometimes you have to spend money to make money. But do not sign up for everything or you can get overlap of information. I am seeing this with the second Pinterest course that I took. I got it on sale, but in hindsight I wish that I had waited to see how things progressed with using Pinterest before I signed up for another course.
Especially now that Ultimate Bundles is giving us a flash sale for the Genius Bloggers Toolkit on May 14 & 15. I just missed out on this last October, and was totally bummed because once I read the list of what was included in the 2017 bundle, I knew there was a lot of stuff that I would have like to have in my own toolkit.
Follow your intuition and buy something that you can implement right away to see if it helps you, but pace your purchases!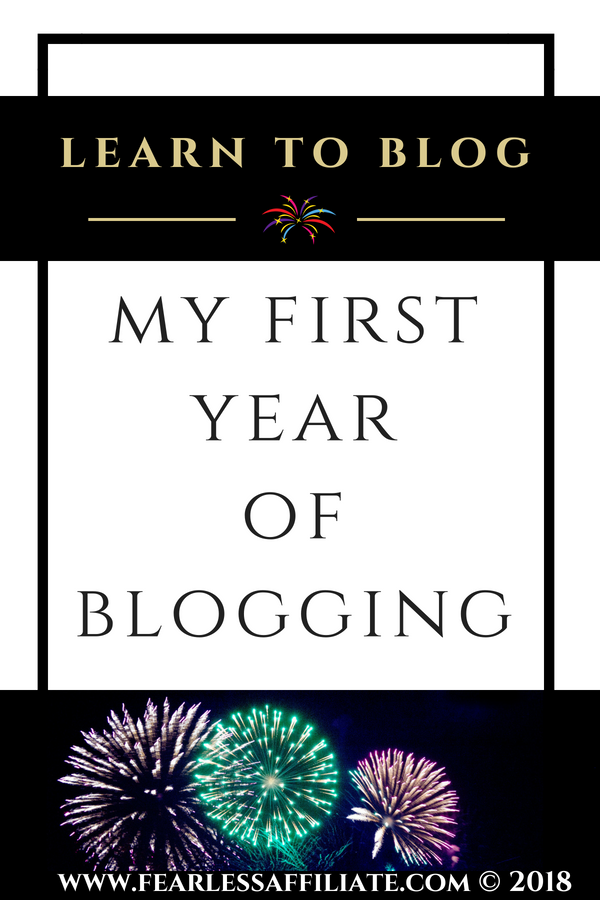 Find other bloggers in your niche that you respect and learn from them
I used to find all my information from giant generic blogging sites that provide information to other giant companies that need blogging help. I implemented strategies that they recommended and watched my stats fall.
It is not that their information is not valid, but it was not what my blog needed. Some people will hammer you with SEO! SEO! SEO and others still will hammer you with KEYWORDS! IT'S ALL ABOUT KEYWORDS!
But if things are progressing well in your blog, then follow the sage advice of "If it ain't broke, don't fix it".
When I started following women bloggers (no offence Neil Patel), in my same niche, things started to turn around for me. I do not have a corporation with a giant website. I am a niche blogger, which is a different sort of animal.
I have signed up for newsletters and freebies from bloggers that I respect and I am learning from them as most of them have been at this for many years longer than I have. I buy their books because they have the same kinds of struggles that I have.
Blogging is hard, that is no lie
Anyone who thinks they will get rich quick blogging has not been paying attention! Blogging is super hard the first year because there is so much to learn. And if you are like me and have had some set-backs that cause you to struggle a bit to regain your footing it can seem even harder.
However, blogging is the most rewarding thing I have ever done in my life with the exception of giving birth and raising a child.
I never felt like that with my 9-to-5 job. Never.
My writing is improving consistently. I have focused my niche. I know what to do to help people. I love my life. I am happier in general. Even though I am not rolling in piles of money (like I thought I would be by now), I know that I am where I am supposed to be.
And when someone leaves a comment on my blog and says that I helped them? Wow. Does it get better than that? Nope!
Some stats:
fearlessaffiliate.com –
May 10 2017 to May 1 2018 : 65 posts, 12 pages, 938 approved comments (not including this post)
Google Analytics –
*I only installed this at the end of November 2017. My bad.
December: 607 pageviews …211 users… 199 new users
January: 778 pageviews… 239 users… 229 new users (I started doing homework from Pinterest Ninja)
February: 1, 225 pageviews… 297 users… 283 new users (Set up Mailerlite)
March: 1, 259 pageviews… 308 users… 291 new users (Pinterest Ninja and email freebies)
April: 1, 220 pageviews… 456 users… 440 new users (nice jump in users!)
Pinterest rolled out a ton of updates this month. I noticed my average monthly viewers stat stalled at 21, 800+ and then started to fall a little bit each day for about 10 days. Then a few days ago it jumped by almost 3000 and now it is climbing again.
For perspective, when I started fiddling with Pinterest in early January, my average monthly viewers was 27.
I give all the credit for my traffic increase to my blog to Pinterest. I had 3 email signups today alone! Super happy dance!!
My goals for the next year:
Replace 9-to-5 income with blogging income. This is my most important goal, since it will impact when I can start my second blog on health and wellness.
Create a free course
Create a paid course
I am not setting traffic goals because I am only two months in to the big changes I have made and I need some more data to use for the projections.
So, that was my first year. I would love to hear from you on how things are going for you with your blog, and any takeaways on things that you wished you had done sooner, milestones reached or surpassed, and if blogging is everything that you expected!
If you are interested in my Resource Library of free stuff, sign up for my newsletter which gives you free access to everything in the library. I have just added a 14 page ebook on the basics of creating and uploading pins to Pinterest.
You can follow me on Pinterest here.
As well, if there are specific topics that you would like to read on my blog, please message me at support@fearlessaffiliate.com or leave a comment below!
Have an awesome week and happy blogging!
-Irma 🙂