Marketing with email is an essential component for any new blogger or online business today. But do you know how to relationship market? Relationship marketing is a strategy where you work on developing a relationship with the people that you market to.
"The money is in the list"
How many times have you read that? When I was brand new to blogging, I saw those words all.the.time.
It is absolutely true, but it is also important to have the right people on your list. It's not enough to just send generic information out to random subscribers or your latest blog post in the RSS feed.
Today, smart marketers build targeted lists, full of active subscribers who want to receive a specific message.
Because what good is a list if no one buys from you?
Welcome to Fearless Affiliate. My name is Irma and I help new bloggers to learn the ropes. There is a lot to take in that first year of blogging, from choosing a niche to changing your mindset from worker bee mentality to that of successful entrepreneur.
I like to focus on practical information and positive thinking, so if that sounds good to you please sign up for my weekly newsletter of tips and free stuff for bloggers. In return you will get the password to my resource library of PDF printables for bloggers like my Google Analytics Cheatsheet or my SEO Checklist.#win-win
Why Marketing with Email?
As a new blogger, I was really intrigued when I first heard of how important it is to start email marketing early on. I kept reading tales of successful bloggers who "wished they had started sooner". So I did my research and chose MailChimp, because it was free. Sigh.
MailChimp had limited features and it was ineffective. I could not create the kind of opt-in boxes that I wanted. As well, if someone signed for two different freebies, MailChimp counted that person twice; that works against my x-number-of-subscribers-free plan.
I researched some more and settled on MailerLite, which is free for the first 1,000 subscribers, and my people can sign up for all my freebies and still count as one person.
It also has all the bells & whistles of the bigger competitors but without the high price.
Related Post: How To Use MailerLite
The posts did not talk much about relationship marketing with email
I think because the authors were busy encouraging me to click their links?
There was a lot of information on how to set up email once you signed up, but not much was said on how to develop a relationship with subscribers after.
3 Important Reasons why Relationship Marketing with Email is Effective
Email marketing is known to be effective and it's not just talk. Email marketing is still the most effective form of marketing and it's not going anywhere. It's why every single business, including companies Amazon, require an email address to do business.
Businesses require it because they want to be able to contact the person, market other products and services, and collect important demographic and behavioral information from their audience. This allows businesses to improve their offerings, thus, increasing their sales and return on investment. #win-win.
Relationship email marketing works because:
It's Personal – Email addresses are special and personal. If someone gives you theirs use it wisely. People hold their email addresses close to them at all times via their mobile devices. They check email often during the day and yes, they still read, respond, and buy things due to emails sent. Plus, due to technological advances you can personalize every message you send, making it even more personal.
You Can Add Value Easily – When you have a targeted email list, you can add value to the lives of your subscribers easily by sending them information that is important to them. Content marketing is not relegated to blogs. Content can be shared via email, directed toward your audience via your lists.
It Works – Data & Marketing Association says the return on investment (ROI) can be as large as 4300 percent. That means that for every dollar spent on email, businesses can expect a $43.00 return. With that kind of ROI, why wouldn't every business owner take part? Well, smart marketers do, and according to Gigaom Research, marketers say that email marketing is their most effective marketing channel.
To be clear, email marketing can be very effective, but like race car driving, it's only as effective as the person behind the wheel.
It's important to know how to use email marketing correctly to get the kind of results that are often reported and talked about. And, it all starts by using email as an effective relationship builder.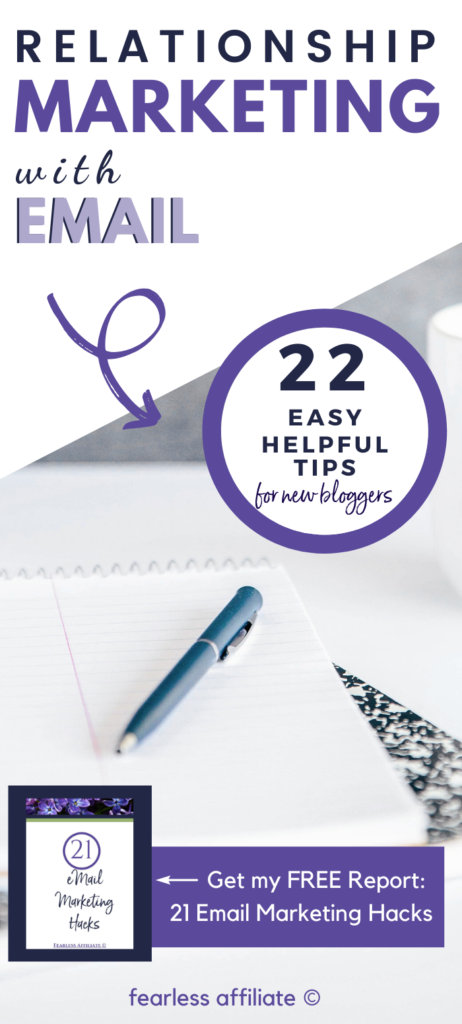 7 Important Ways to Attract the Right People to Your Lists
Before you can get started using email for relationship building, you have to learn how to build your lists properly.
That starts with attracting the right people to the right list.
If you cast too wide a net you'll get a lot of uninterested and unresponsive people on your list. These are the freebie hunters, who sign up just for your lead magnet and the unsubscribe.
So, when it comes to email marketing, size and quality matter. It is better to have 1,000 loyal fans than 10,000 subscribers who will never buy anything from you.
1. Plan Ahead
Think through how you'll not only grow your list but exactly who you want on your lists. Identity your target audience, specifically and clearly write down the information on paper so you can follow it.
Develop a customer avatar that can help you build a list full of members who want to hear what you have to say and for whom you can add value.
2. Set Subscriber Expectations
Let subscribers know exactly what you'll be sending them, when and how often. The clearer you can be, the more you'll weed through people who don't want that information and only build a list full of people who want the information.
There is no need to reason to trick people into signing up. You want only the people who want to be there.
3. Give Them Something Valuable
When creating your lead magnet or "freebie", focus on a very narrow and specific audience. You want to give them something that truly adds value to their lives and even solves one of their main pain points.
You want the offer to be so specific that only people who belong on your list will want to sign up for it.
Yes, you're going to promote your products and services to them at some point. But, you're also going to inform, educate and engage with them so that you can build strong and lasting relationships of value.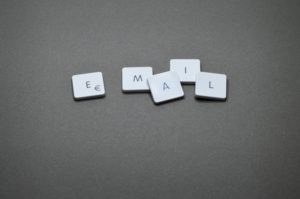 4. Make Signing Up Simple
Avoid asking for too much information up front. At the most, ask for a first name and an email address. You can make it even simpler by only collecting an email address, but then you don't have a name to use to personalize your emails.
In addition, don't make them wait for the promised information.
5. Value Their Privacy
Make sure they know up front that you will not give or sell their information to third parties. You can put a privacy notice right on your sign up form by adding a hyper link to it.
Make sure that notice opens in a new window so they're not taken away from the task of signing up.
6. Monitor Your Stats
While email is a wonderful tool that can be fully automated, physically monitor your email stats at least weekly. You can get a lot of insight into what's happening with your lists by looking at the analytics.
Make sure that your email service provider (ESP) has the tools that you need to segment your list. This need not be an expensive provider; MailerLite is free for your first 1,000 subscribers and it has all the data collection tools that need.
7. Cross Promote
Once people have joined your email list as a subscriber, be sure to let them know where else they can locate you on the web. This will increase trust as they get to know you and your brand outside of the email inbox.
5 Ways To Understand Your Subscribers' Needs
The truth is, all you really need to be successful is a product or service that someone else wants enough to be willing to give you money for it. But, to do that, you first need to understand your audience enough that you can create the products and services they want and need the most.
1. Do Your Research
Before you even get started, study your ideal audience so that you know what they want and need. Understand their pain points so that you can create true solutions that will blow their socks off.
Join Quora, niche-specific Facebook groups, or online bulletin boards to see what your people are talking about. Sign up for Google Trends to get up-to-date trends that your audience may be interested in
2. Create Buyer / Subscriber Personas (aka Avatar)
It helps for you to create buyer personas or avatars so that you know who you're creating solutions for. Being able to focus clearly on a real person will help you not only attract the right people to your lists but keep them on the list due to the amazing content you can create for them.
3. Create a Targeted Freebie
Once you've done your research and created subscriber avatars, you can create a freebie for your audience. This item should be small (a 1 page PDF is fine) but highly focused on solving one, and only one, pain point.
If you nail your freebie, they'll not only want to join your list but they will stay on your list and become very responsive to your offerings.
After all, if your freebie is so amazing, imagine how great your paid offerings are.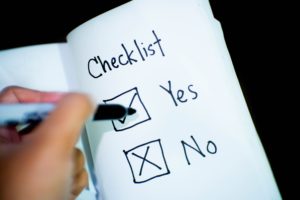 4. Study Your Stats
Once you have people on your list, it's important to gather analytics to study. You will learn a lot from the people who come to your list via a variety of methods by watching their behavior. How do they react to certain headlines? How do they respond to different types of CTAs?
If you are not already set up, install Google Analytics to track more data from people coming to your website.
Related Post: Google Analytics Tutorial
If you use Pinterest for free blog traffic, be sure to check your pin analytics for more valuable data. See which pins are sending people to your website, and use those blog posts to create targeted opt-in offers.
Related Post: How To Use Pinterest for Business
5. Ask Them Directly
Once you have people on your list, or you're part of a community of your audience members, you can ask the audience directly what they need and want.
Good quality email service providers have options to build surveys into your newsletters. Ask questions about what type of opt-in is most helpful to them…a small eBook or a quick checklist. This also lets your subscribers know that you are thinking of them when you create items.
It's always a good idea to add some type of engagement to your lists, whether it's inviting them to a private group on Facebook or asking them to simply respond to a question via email.
Your audience will appreciate it and will actually be more likely to open your email if they know they're interactive and not just one way.
People buy from those that they know, like and trust.
By doing a good job with your research, tracking links, and creating an interactive environment via email you'll take your email marketing to the next level. You'll start to build true relationships with your email lists and your customers. Relationships pay off big time when it comes to marketing.
7 Ways You Can Write Engaging Email Message
One of the most important aspects of your email list outside of the subscribers is the actual emails that you send to your lists. You want them to be read, and enjoyed.
You want your audience to actually look forward to getting an email message from you.
Here are seven things for you to consider when you are writing an email message.
1. Personalize Everything
Don't be too creepy, but use automation tools for personalization to add your audience member's name to each message you send.
Saying their name at important points in your message can bring the message home in new way, but do not over-use it.
You want each email to sound personal to the recipient instead of like a mass email.
It doesn't matter if you have a list of 100 or 1,000,000,000 – each message can feel very personal to the receiver if you write it to your audience personas as if they're the only one reading it, instead of "all" your subscribers at once.
2. Invite Them to Other Channels
Don't exist for them only in email. People still sometimes forget to open their email, so invite them to your social media channels, too.
Invite them to follow you, like you, friend you and be in your groups. This will help them get to know you even more so that they're more likely to open your emails when they get them.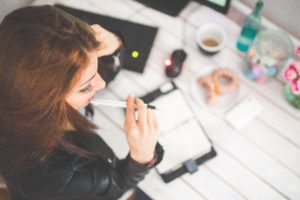 3. Craft Thoughtful Subject Lines
Each subject line should explain what's inside the email message so that the recipient wants to open it. It's not the time to write puns or be tricky.
You can be creative, but put yourself in your audience's place and understand who you're writing the subject line for.
You can use emoji's as long as it's strategic and the subject line is still clear to anyone before they open it.
Related Post: 101 Blog Post Titles That really Work (and they work for email newsletters as well)
4. Only Send Out Useful Emails
If you have nothing to say or offer of value, you do not want to send an email just to send an email. Maybe you can send an inspirational or encouraging message, or share a story about a struggle that you overcame with your niche.
If you plan to take a break, tell your audience, but otherwise try to make every message something useful for your audience.
5. Use Your Real Name
The days of being anonymous on the net are over. You need to use your real name in the return field.
People will be much more likely to open the message and feel as if the message is from a real person if you use your real name. Your loyal tribe of subscribers are more likely to open your emails every week if you stick to using the same signature each week.
6. Add Value
You want your audience to be excited to get an email because they know they'll learn something really valuable to them by reading it.
You might share with them someone else's blog post, or a hot tip you've learned, or you might offer them a sale on your products and services.
Everything should be put in the words that make your subscribers feel important and thought of.
7. Test Everything
Sometimes assumptions, even very well educated assumptions can be wrong, therefore it's imperative that you take the time to use split testing (also called A/B testing) to help you determine the best subject lines, the best time of day to send an email and the types of offers your audience responds best to.
I have had success with using all lowercase letters for my name, and using emoticons in the subject line by A/B testing them. These experiments are fun and useful, because your audience is unique to you. Try lots of testing to discover what works for your tribe.
Conclusion
By spending a little extra effort mapping out the emails you're going to send over a period of time, based on the products and services you plan to promote, you can make each person receiving your messages feel unique, special and important. That's one of the best ways to build relationships with email.
Sign up for my FREE weekly newsletter of tips and free stuff for bloggers. You will get the password for my free Resource Library of PDF printables like my Copywriting Checklist or my 30 More Ways To Get Traffic swipe file. win-win
Happy blogging and follow me on Pinterest!
-Irma 🙂