Keywords are words or phrases that people use to search in search engines. If I type 'heritage apples' into Google, heritage apples are my keywords for that search.
And Google will come back with about 14.7 million search results for my query. If I was blogging about heritage apples, I would get traffic from people searching those words.
This post was originally published on May 27, 2017 and has been updated to be current with new information. As well, some of the links in this post are affiliate links. Please see my disclosure for more information.
Welcome to Fearless Affiliate. My name is Irma and I help new bloggers to learn the ropes. There is a lot to take in that first year of blogging, from choosing a niche to changing your mindset from worker bee mentality to that of successful entrepreneur.
I like to focus on practical information and positive thinking, so if that sounds good to you please sign up for my weekly newsletter of tips and free stuff for bloggers. In return you will get the password to my resource library of PDF printables for bloggers like my Smart Goal Setting Worksheet and Google Analytics Cheatsheet. #win-win
Keyword Tool Jargon
Many keyword tools are try-before-you-buy. Use this list of words to help you navigate finding a great keyword tool and using it effectively.
Search Volume
Refers to how many people are potentially searching that keyword. You are looking for a volume of 1,000 to 10,000. This means that people are actively searching that keyword online.
If the volume is too low, then only a few people are searching for it. You do not want keywords that are too obscure or too specific to generate traffic.
Competition
This refers to how many other websites are also using that exact same keyword. You want some competition because that means that other people are likely having success with that keyword.
You do not want medium or high competition because then you are competing with many more sites trying to get traffic from that keyword.
Aim for keywords that have 'low" competition.
One caveat is that you should always check the top search results for your keyword before dismissing it because of competition. Multiple websites may all be trying to rank for the same keyword but for different reasons.
People using the keyword heritage apples may be selling trees, creating recipes, or learning a horticulture skill. See what the top posts are for your chosen keyword.
You may find that none of the top search results are on the same topic as your blog post
Use this to your advantage and scoop the top spot with your post.
Search Engine Results Page

(SERP)

This is the first page that shows up after you type in your search words and press enter. The number one spot gets approximately 30% of the search traffic. The next couple of spots share what is left.

Your aim as a blogger is to have posts in the number one spot…for a decent search term. There is no point in being #1 for a term no one is searching for. Go for some competition with your keyword, so that you know some people are searching for that term.
SEO
SEO stands for Search Engine Optimization. It is the process of making blog posts friendly to search engines as well as people who are searching online.
Using keywords properly is a major component of SEO.
There are a number of things that a blogger can do that will maximize the SEO and thereby give them the opportunity to grab the coveted #1 spot in search results.
Related Post: 10 Easy SEO Wins!
Keywords: What Exactly Do They Do?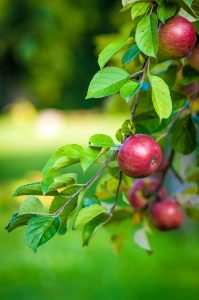 As bloggers, we use keywords to make it easier for our target audience to find our blog post and the help that we are offering in that post.
If a person's search uses the same keywords that are in your post, your site will show up in their search results. This is a key part of SEO. It is also the backbone of blogging.
If someone were to type "heritage apples" into Google they could be looking for all kinds of information such as how to grow heritage apples, or what type of heritage apples taste good in a pie or even what a heritage apple looks like because they stumbled on to a strange tree in the abandoned lot next door.
Some keywords are highly competitive while others get very little interest.
If you use a keyword tool like Jaaxy (which I personally use and recommend highly) you might start with "heritage apples" as your main keyword.
The single word 'apples' is far too broad because there are just so many options. That might be a starting point for someone at the beginning of their search journey.
We want visitors in the next stage of the buyers journey
Those are people who are shopping and may be ready to buy. Or sign up for your newsletter.
Adding more descriptive words to the main keyword changes it to what is called a "keyword phrase". So, to make our blog post more specific, and easier to find by searchers, we will add on the word "heritage".
This narrows down the search results to "heritage apples" and now eliminates anyone searching for an iPhone.
Related Post: Jaaxy The Ultimate Free Keyword SEO Tool
You can then add a couple of other words to create what is known as a long-tail keyword, which narrows down the search results even further.
An example of a long tailed keyword is "heritage apple varieties uk". This is a much more specific set of words and will attract a specific audience.
Google will suggest other results, because it assumes that you are looking for a bit more detail about heritage apples. So you will see other results in a drop down window; results like heritage apple books, heritage apples for sale, and heritage apples canada.
Google is trying to help people find what they are looking for.
The more keywords you add, the easier it is for Google, and other search engines like YouTube, Pinterest, Bing, and Yahoo, to find a quality result.
If you are a blogger, you can see how using specific and targeted keywords can help you get the kind of traffic that you are looking for a.k.a buyers or subscribers.
Ideally, when searching for keywords it is a good idea to write your blog post, and then start looking for the potential keywords within your writing. It usually works out that if you just write naturally, your post will have plenty of relevant keywords that you can rank for.
Google wants to direct interested visitors to sites where they will get the information that they are searching for.
With some well written content, these two things will come together.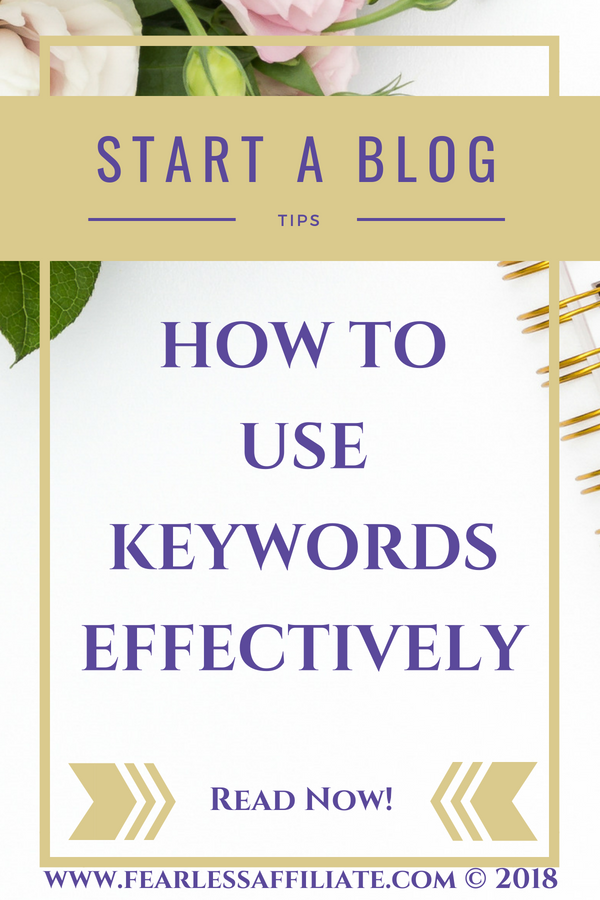 Find Great Keywords Easily with Google Search
Before you get started with keyword tools, it is a good idea to create a spreadsheet in something like Google sheets so that you can keep track of keywords that you have used. This way you ensure that you only use one main keyword once, in one post only.
If you write a series of posts on one subject, the same keyword can end up in more than one post, but ideally you should try for a different keyword for every post.
You do not want your blog posts competing with each other.
Search a main keyword and see what results pop up to give you ideas for different posts with different keywords.
To find great keywords for your website, use the tools that Google (and other search engines) give you.
Related Post: Easy Keyword Research
First up is
search prediction
When you type your keyword into a search bar, your first set of results (with the the drop down window) is known as a search prediction. Search engines will try to predict what you are looking for, so you get a drop down window of choices.
Search engines are trying to help you narrow down what you are looking for. It is what they do.
Second, try the "
Alphabet Soup

" technique.

Type in your keyword, a space, and then the letter "a", checking to see what Google is predicting for your search. For example, I typed in "heritage apple a" in a Google search bar.

Results that I got for "a": "Australia" and "a new sensation". Not sure what a new sensation is (turns out it is a book), but if your theme is heritage apples, this could mean a whole new area to search.

Keep doing this but substituting the "a" for the rest of the letters of the alphabet. This is an amazing way to see what people search for and can yield tons of great ideas for future writing.
Third, use Googles
Related Search

feature

This shows up at the bottom of the of the page of search results in Google. If you did not find what you were looking for, Google provides you with some related ideas or concepts.

Going back to the heritage apples search, my related search results were: ancient heirloom apple trees, extinct apples, and blue pearmain apple among others.
Using Your Keywords Effectively
Regardless of whether your keyword is one word or a phrase, it is important not to overdo it when placing them into your posts. It should always look natural, so just keep your main keyword or theme in mind while you write.
You want a keyword in the title of your post, as well as the first paragraph, the conclusion, and the meta description.
In all instances, try to put your keyword at the beginning. This really hammers it home to search engines that your post is all about that keyword. There is no need to stuff your post full of keywords. Instead, put your keywords where they will help you the most.
The first paragraph is an excellent place to put a long tail keyword, as you introduce your topic to your readers.
Related Post: Writing effective meta descriptions
Keywords should also be placed into the tags for your photos/media
Only do this if your media is relevant to the post. Spamming keywords in your posts is a no-no and Google will send your post into a search engine abyss for it.
Tools To Help You Find Keywords
Jaaxy has a 30-keyword search free trial, and then two different tiers depending on what your needs are. I have used Jaaxy for almost 3 years. It is pretty impressive and makes finding good keywords a breeze.
Please use my link to get your free trial. To get the most from your free searches, use a tool like Google Keyword Planner and open each in its own window. Check both sets of results to find the best keyword for your needs.
Jaaxy color codes the results in green, yellow or red (like traffic lights) to help you see if it is worth it to try to rank for that keyword. You also get added features like Site Rank, where you can check where your posts are in search results.
As well, you can analyze your competition by seeing what keywords their blog posts rank for. All in all, Jaaxy is a very helpful tool.
Google Adwords – This is a free tool from Google Adwords called the Google Keyword Planner. You do not have to pay for ads to use it, but you must have a Google account, like Gmail, to log in with it. Read my related post (below) for instructions on how to get set up and how to use it.
Related Post: Google Keyword Planner: A Free Keyword Tool
Wordstream has a 10 keyword search trial and then you can search once a day after that.
There is also Wordtracker, which has a 7 day trial and is $27/ month after.
Be aware that some keyword tools become popular and then limit your use. I just lost a Chrome browser extension that went from free to paid about three weeks after I added it. #bummer
Conclusion
You want traffic, but not too much that you are competing with everyone. And you want some competition which shows that there are people searching for those keywords.
Ideally, you want a nice mix of evergreen content, well placed keywords, and correct SEO practices.
Please share this post with others who can benefit from it. Sharing is caring! And sign up for my FREE weekly newsletter and get the password to my resource library of printable PDF's for bloggers, like my SEO Checklist for Beginners and my 101 Blog Post Titles swipe file.
Happy Blogging and follow me on Pinterest!
-Irma 🙂