We talk about "learning" internet marketing, because so many of the things we learn to create success need to be repeated…multiple times.
If you have mindset blocks that you must break to start earning 1K months, then trust me, you will be breaking the same blocks for 10K months as well. The same is true for people who have come before us.
Ask any multiple six-figure earners if they have mindset blocks and they will tell you yes! So the time to start fixing any that you have is now.
Welcome to Fearless Affiliate.
My name is Irma and I help new bloggers to learn the ropes. There is a lot to take in that first year of blogging, from choosing a niche to changing your mindset from worker bee mentality to that of successful entrepreneur.
I like to focus on practical information and positive thinking, so if that sounds good to you please sign up for my weekly newsletter of tips and free stuff for bloggers.
Be sure to sign up to my newsletter and grab your 5 Minute Guide to Internet Marketing Success guide. Once you have read through this guide, your will have tons of ideas for an online business that will help you earn extra cash or even full-time income!
This post may contain affiliate links. If you click a link and make a purchase, I may receive a commission at no extra cost to you. Full disclosure is here.
Positive Thinking and Optimism
Of course positive thinking is number one on the list. Having a positive mind and positive outlook are crucial to being successful in business.
Why is that?
Creating a business is not all positive experiences. It seems that for many online business owners, the same types of problems arise as your business succeeds.
It is a good idea to realize that business has ups and downs, and be prepared for them.
So now is a good time to start working on your "business owner" mindset.
As well, optimism also drives entrepreneurs to move forward. But there is danger in sheer and pure optimism.
Excessive optimism can make one overlook risks and potential pitfalls.
So you want to go into business with the mindset that you will be successful, but that there will also be problems and that you can deal with them as they come up.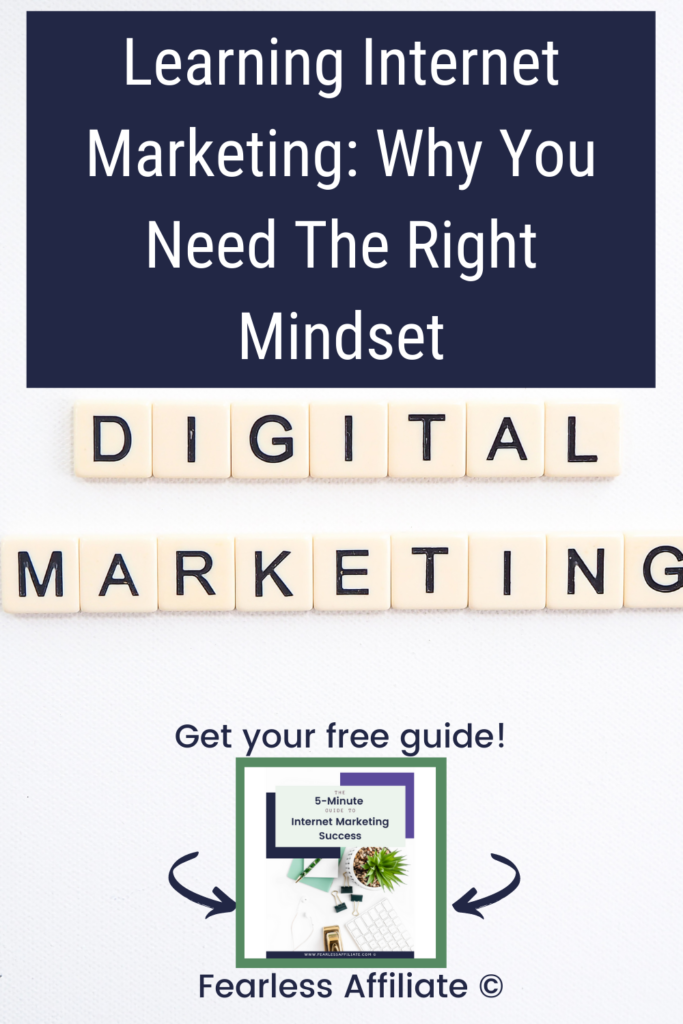 Healthy Pessimism
People will tell you that negative thinking will not get you anywhere. And yes, pessimism does breed fear and that fear can stop you from taking the necessary steps in order to be successful.
But there is use in having a little bit of healthy pessimism.
Having healthy pessimism means that you are pessimistic enough so as to recognize the pitfalls and risks involved in your venture.
However, you are not pessimistic enough so as to allow those insights to stop you.
Instead, you are driven to come up with solutions to the problems that pop up from time to time.
Finding Motivation
It is good to have the ideas and the opportunities. But even if these things are present, nothing will come into fruition if you do not take action.
And to take action, it is necessary that you have the motivation to do so.
Motivation may be different from one entrepreneur to another.
Find your own motivation to success. You motivation must be something solid that you want to achieve no matter what.
Contemplate on this.
Do you want to give your family a better life?
Is your goal to be recognized in a certain field or industry?
Can you be the one to revive an old market that is close to your heart?
Are you motivated to be successful so that you can, in turn, teach others to also be successful entrepreneurs?
Any of these can be a motivation. Ideally, you want a business where the main goal is to help others and earn an income from it.
Your Business Vision, Mission, and Goals
Every business must have one.
You can typically see a company's Vision, Mission, Goal posted on the hallways of its building or on the main page of its website.
In a physical setting, the Vision, Mission, Goal is typically framed beautifully which signifies how much it is valued.
The Vision describes a company's ideals.
The Mission describes a company's desired contribution to the society, to its employees, and to others.
The Goal describes a company's desired self-growth in the future.
Having a Vision, Mission, Goal to look up to and remember helps keep a company stay on track.
When you create your business mission statement, be sure to put in an easy-to-find spot on your website. This way, visitors who come to your site will know if your mission aligns with what they are looking for.
If it doesn't, then you are not a good fit for each other.
Do You Believe In What You Do?
Some people may not believe in your venture.
But what is important is that you believe in it.
If you yourself are not convinced in what you are trying to achieve, it is highly likely that you will not achieve it. This is why it is important that you enter into a business venture that you believe in or have faith in.
For example, if you are offering a product, do you believe in its quality, in what it can do, in what it can provide to your customers?
Your belief in what you promote is going to need to shine through every area that you try to sell it in (your marketing).
If you yourself believe in what you offer, you will be more motivated and more driven to sell it.
And your customers will feel this because it will emanate from you. This will attract them
Conclusion
I hope that you have enjoyed this post and found it helpful. This is the second post in a series on getting started with internet marketing, so watch for next weeks edition: Where To Find Opportunities for Your Online Business
Please share with others…sharing is caring! Let me know in the comments if these tips work for you!
If you are ready to get started with an online business, then I have what you need!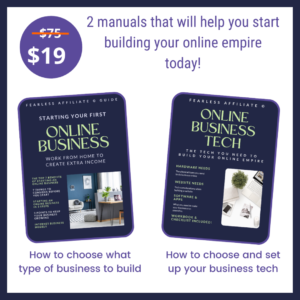 Your First Online Business gives you the information that you need to start your business:
7 things you should consider before starting an online business,
The different and most popular business models for online marketing,
How to start your business in 3 steps and
Ways that you can make money with your business model, plus a lot more
Also included is the Online Business Tech guide, which will teach you what kind of tech you need depending on which business model you chose. Learn about hardware, software and apps you may want to use in your business.
The Tech guide also comes with a 15 page workbook so you can take notes while researching your choices. And you get a checklist for the tools you choose to help you stay organized and for later reference.
This is an amazing deal for this much comprehensive help so if you have been thinking of starting an online business, please check out the Your First Online business bundle to see if it meets your needs.
Until next time, happy blogging!
-Irma 🙂