If you want to do easy internet marketing, then the fastest way is by doing a bit of business and product research aka a feasibility study.
Now that pretty much every business has an online presence, it is much easier to get information.
You will want to do this research to figure out who your competitors are, potential markets you can tap into and generally collect information for your business plan.
Welcome to Fearless Affiliate.
My name is Irma and I help new bloggers to learn the ropes. There is a lot to take in that first year of blogging, from choosing a niche to changing your mindset from worker bee mentality to that of successful entrepreneur.
I like to focus on practical information and positive thinking, so if that sounds good to you please sign up for my weekly newsletter of tips and help for bloggers and online marketers.
Be sure to grab your copy of 5 Minute Guide to Internet Marketing Success guide. Once you have read through this guide, your will have tons of ideas for an online business that will help you earn extra cash or even full-time income!
This post may contain affiliate links. If you click a link and make a purchase, I may receive a commission at no extra cost to you. Full disclosure is here.
The first feasibility study for any new business is to see if it is a viable idea. If you are trying to do easy internet marketing, it is best to have your ducks in a row first. And the first study you need to do is the:
1.Business Idea Study
You want to know if it is a feasible idea before you start.
The idea here is to see if there is a market for what you want to offer.
And it is better to know before you invest much money in your business.
To check the profitability of your planned business, it is advisable that you conduct a feasibility study first.
You can start this with some basic keyword research:
Type the idea into a search engine and see what pops up
If you use Google to search, check the "people also ask" section for ideas.
Also check Googles "related searches" and scroll to the bottom of the page to look at those grey word bubbles.
If you have a product idea, type it into the search bar with "+ affiliate" to see if there are already marketable products. Mine this information for ideas.
For a business idea feasibility study, you want to answer:
What type of business model do I want to have?
Will I offer digital products, physical or a combination?
Are the products I am offering selling well in the current marketplace or are they a new item?
Can I offer products in a better way than my competition?
You may discover an untapped market while doing your research. Or you may decide to scrap your plan and choose a new niche idea or concept.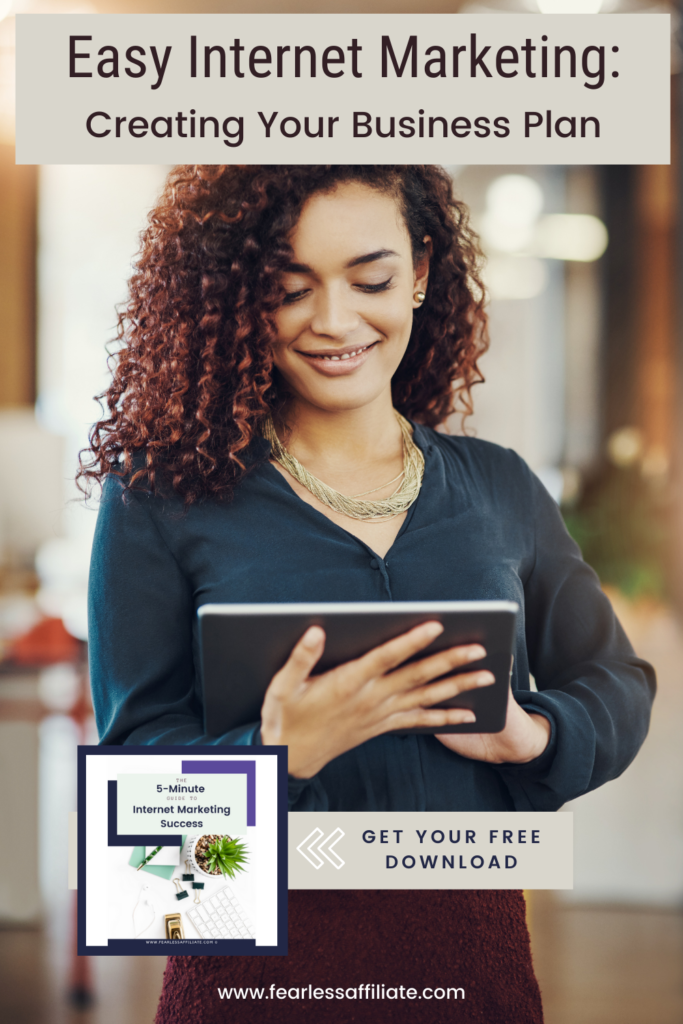 2.Market Research Study
Next up is researching market demand for any content or products you want to promote. It is important to do this because you want a business that makes money, not as a concept but in reality.
You can be a bit systematic with this. The questions you want answered are:
How much experience you have with your topic/niche idea
The experiences that people you know have had with this idea
Then you want to survey potential customers to figure out what they need so you can provide it.
You can go to places like Quora and Reddit:
Find threads that are in your niche and read the comments.
Ask specific questions related to your niche to determine customer wants/needs
Talk to other people with online businesses in your niche and find out what they focus on (and even better, what they do not focus on)
See if anyone online is promoting products: what are those products and are they in alignment with your business goals and values. If the viable products are not something you want to promote, you may need a new niche idea.
Figure out where you potential customers hang out… is it on social media? Which platforms?
More research ideas:
Search engines – Use Google Trends to see if your potential product idea is trending. It could be on the rise!
Your local public library – take a look at books that focus on your niche, if applicable
Trade publications – If you regularly get trade journals, scan them for ideas
If your business idea involves physical products, such a s camping gear, research local stores and get an idea of the quality of the type of products you want to promote
As well, check out trade shows and see what is new in the marketplace
Before you can start selling, ensure that you have:
Chosen the direction you want your business to go in
Found some viable products that you can create and/or promote
Then you want to go get some customers.
3.Easy Internet Marketing for Your Business
In order to market your business and its products, you need to know who you are selling to and why they would want your items.
It can take a couple of days or a few weeks to do your research, but it will save time later when you want to scale your business.
Use the answers to these questions when creating a marketing plan.
Who are my customers aka your target market?
Where are they? If you are marketing outside of North America and the UK, not all products will be available to them
How large is this market? In the USA/Canada? The UK, if applicable? Or worldwide?
What is their felt need? What problem are you trying to solve for them?
Who, if any, are your competitors?
Keep in mind that your competition is not you.
They will have a different business model
Maybe sell different types of products
The problems they solve are different from the ones you want to solve for your people
You want to know this so that you can position yourself differently and stand out from them.
Other marketing research questions that need answers are:
How will you distribute your products to your customers?
Where are your products located in relation to you and your business? This is for potential shipping delays at peak times.
Are there different products at different price points? You may want low, medium and high priced offers to give customers more options for help
Do your products trend or are they evergreen? Evergreen means that they are always popular, like books about making money online or relationships.
Will you pay for ads on platforms like Facebook or Pinterest? Paid ads can bring more eyes to your offerings
Get feedback whenever possible
If you create digital products, you can ask for feedback on the last page.
Avoid asking vanity questions like "did you really love it??". Instead ask more research questions that you can use to create better products or even more advanced help.
Add a link to a Google survey form and ask market research questions like:
Why were you looking for a product like this?
What was the problem that caused you to start looking for help?
Do you know what has prevented you from solving this problem in the past?
Why did you choose our product or service?
What changed for you after you used our product/service?
What did you like the most or least about our product?
Is there anything we can add or take away from our product to make it better?
Conclusion
I hope that you have enjoyed this post and found it helpful. Next weeks edition: Internet Marketing Advice: What To Do and Not Do In Your Business
Please share with others…sharing is caring! Let me know in the comments how these tips work for you!
If you are ready to get started with an online business, then I have what you need!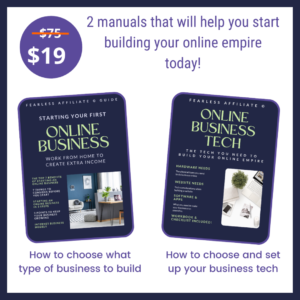 Your First Online Business gives you the information that you need to start your business:
7 things you should consider before starting an online business,
The different and most popular business models for online marketing,
How to start your business in 3 steps and
Ways that you can make money with your business model, plus a lot more
Also included is the Online Business Tech guide, which will teach you what kind of tech you need depending on which business model you chose. Learn about hardware, software and apps you may want to use in your business.
The Tech guide also comes with a 15 page workbook so you can take notes while researching your choices. And you get a checklist for the tools you choose to help you stay organized and for later reference.
This is an amazing deal for this much comprehensive help so if you have been thinking of starting an online business, please check out the Your First Online business bundle to see if it meets your needs.
Until next time, happy blogging!
-Irma 🙂