Today we will look at how to find affiliate marketing products to promote. There are plenty of affiliate products for most niches, so it is just a matter of choosing some for your business.
In my last post, Start Affiliate Marketing Today, we looked at the beginner steps of starting affiliate marketing, which is a popular way to make money online. Most bloggers have plenty of affiliate products on their websites that provide passive income, which is "set-it-and-forget-it' earning.
Grab a cup of coffee and put your thinking cap on!
This post was originally published September 11th, 2018 and has been updated to be current with new information. This post may contain affiliate links. If you click a link and make a purchase, I may receive a commission at no extra cost to you. However, my opinions are my own. Full disclosure is here.
Welcome to Fearless Affiliate.
My name is Irma and I help new bloggers to learn the ropes. There is a lot to take in that first year of blogging, from choosing a niche to changing your mindset from worker bee mentality to that of successful entrepreneur.
I like to focus on practical information and positive thinking, so if that sounds good to you please sign up for my weekly newsletter of tips and free stuff for bloggers.
Right now you can get my latest guide The 5-Minute Guide to Affiliate Marketing. Learn what it takes to start creating some passive income for yourself so you can break free from your 9-to-5 grind.
Finding Affiliate Marketing Products
Once you have your website up and running, you should have chosen a niche and maybe some sub-niches.
A sub-niche is a more drilled down area of the main niche topic.
For example, you could have a blog about cooking, which is a broad niche topic.
Drilling down a bit, you could have a blog about organic cooking (niched down topic)
And, taking that one step further, you may wish to specialize in homegrown organic vegetables and cooking (very niched down topic. Yay!)
As well, you may start out writing about subject A, but after doing 20 blog posts you decide to teach about subject B.
This is perfectly normal as you settle in to your teaching on your chosen subject and most bloggers do this.
You will naturally start to gravitate towards what interests you the most, as well as your chosen teaching style (writing, video, a combination etc)
What does this have to do with affiliate marketing?
You will have an easier time creating content when you are enthusiastic about the subject.
When you discover which "lane" you want to be in, you will naturally figure out which affiliate products you can promote successfully.
In the above example of organic cooking, as you research topics to write about, you will see what other content creators are promoting.
You can decide whether those products align with your goals.
If you can help somebody to do something faster, quicker, easier, then you have a lot to market there.
Knowing your target audience and associating their potential needs, wants, and desires, your affiliate attempts will give you a better chance at being successful with your affiliate marketing endeavors.
Finding Affiliate Marketing Products for Your Target Audience
1.Do some research:
Check out what others with similar blogs or websites are targeting.
Visit forums, like Quora, to see what visitors are talking about
Decide what their favorite products are in that category (check for products on Amazon, for example)
See what people complain about most for that niche or the affiliated products.
2.Try Products for Yourself
You can purchase interesting products that you would use and then write a review of the product for your audience.
See what gets a reaction in a favorable manner and lean toward that product or service.
Let's say for example, you have a photography site and you use a certain type of camera. This is a perfect lead-in to place that item on your blog or website.
Once you begin talking about that particular camera, you can then add the link into your blog post with a higher likelihood of someone clicking on it.
This is especially true if you are somewhat of an authority on your subject
And if you have a fan base that you have created a know-like-trust relationship with.
If you are authentic and trustworthy and have established a good relationship with your visitors and readers, then chances are if you recommend something that you have used or tried, then your visitors will be more inclined to use or buy that item, as well.
3.Associate Products Similar to Your Blog or Website for Affiliate Marketing Purposes
In the example with the photography site, if you have already written about that particular camera, then dig a little deeper.
Why not blog about a particular lens that you use for certain shots?
Link back to a site that sells that particular lens.
Choose a banner or ad that describes that item.
Again, if you use it and like it and have a trust relationship with your visitors, then chances are that you will feel and write more confidently about that product.
And it is more likely that visitors will click the link or on the ad, and you will have more success with your affiliate marketing.
4.Continually Search for affiliate programs that are a good match for your website.
One of my favorite affiliate programs is Ultimate Bundles.
UB is an amazing program that offers bundles of digital products, in different niches, throughout the year. Most bundles also come with exclusive bonuses like digital downloads and/or free-trials of useful programs, and some items that are free but you have to pay shipping.
Bundles are promoted throughout the year, and there is usually a bundle promotion every month. Some of the bundles are:
Blogging (Genius Bloggers Toolkit, Work at Home bundle)
Crafting (Handmade with Love)
Healthy Living (Ultimate Healthy Living bundle)
Homemaking (Ultimate Homemaking bundle)
Herbs & Essential Oils
Meal Planning
Photography (Ultimate Photography bundle)
Productivity (goal planning and time management)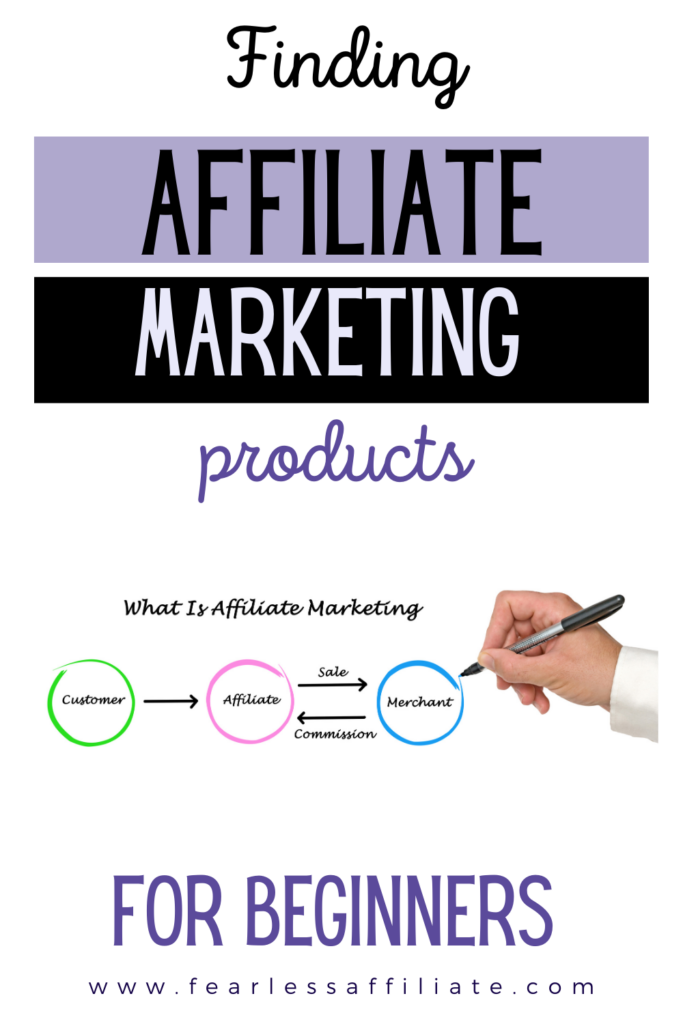 Exploring Affiliate Networks
Affiliate networks act as the go-between for the affiliate and the merchant.
Affiliate networks are responsible for several things such as the processing of payments, keeping an eye on commissions, updating affiliate conditions for enrollment, and updating links and banners.
Related Post: How to Choose an Affiliate Marketing Program.
Some of the more popular affiliate networks are:
Amazon
Amazon has been around since 1994 and Amazon Associates has been around since 1996, and is one of the first affiliate programs.
With Amazon Associates you can earn income by advertising hundreds upon thousands of products through Amazon.com.
As an Amazon associate, you advertise a product using a link on your own website and when a consumer clicks through and makes a purchase, you earn a commission.
The beauty of using Amazon is that Amazon is a trusted and well-known name.
This makes it more comfortable and trustworthy for consumers to click through and subsequently make that purchase.
Amazon associates is available in many countries, but you should check that your country is on the list.
If it is, I would recommend that you have two Amazon accounts if you live outside of the USA.
Have one that is specific to your country
Then create a second account that is the Amazon.com site (USA based).
Since many shoppers are in the USA, this allows them to purchase at the best price.
As well, amazon.com has many products that are not available in Amazon's outside of the US.
The Amazon Associates program updates constantly, adding in new ways to promote products, like carousels to group similar products together in one spot.
Affiliate Program Networks
Click the blue link to be taken to the home page of each site. You can sign up for free and that gives you a way to look at their promotional items as well.
ShareAsale offers digital products like Pic Monkey and Grammarly, and physical products like clothing (Reebok, NBAStore), food and drink (Lobster Anywhere, Winc) or gifts (Design it Yourself gift baskets) and they offer thousands of merchants that you can partner with in almost any niche.
Rakuten and CJ Affiliate are similar to ShareAsale. There are many more affiliate networks, so keep researching.
ClickBank is most suitable for digital products such as eBooks. You can expect more in commission when advertising digital products such as software, since the merchant does not have a lot of overhead. The eBook is a perfect example of low overhead costs.
eBay Partner Network helps you to get paid for sharing listings.
Related Post: Get Started with Clickbank!
Signing up for these affiliate networks is fairly easy.
Once signed up, you can see how much earnings in dollars and cents or percentage wise you can earn.
The affiliate dashboards are similar and so are the ways of finding specific products.
The tried and true method of finding products
Another way to find affiliate products to promote is to type your niche and "+ affiliate" into Google and see what results pop up.
This allows you to see what is currently available for you to advertise on your website.
With hundreds, if not thousands, of merchants to choose from, you are certain to find the right matches for you and your website.
So, with so many options, how do you find the one that is right for you?
Choosing What's Best for You
1. Does the affiliate product tie in with your website?
One of the first things you may wish to look into is whether or not the product you are affiliating with aligns nicely into your website. Try to keep it relevant.
If you have a photography site and are showing posts with beautiful and artistic photographs, then visitors are more inclined to want to take photos just like you. This is especially true if you are an authority on a specific subject.
And if you are taking photos of nature, then visitors may want to use the camera that you are using so that they can get the same results, as well.
2. Is it a reputable product and/or company?
The word affiliate means to associate yourself with, so you want to be sure that you are associating yourself with reputable products and/or companies.
If you are aligning yourself, your blog or your brand with a company, please make sure that it is a company of integrity – integrity meaning that the company stands behind their words and their products.
3. Is the affiliate company easy to use?
For some, just the word marketing sends shivers down their spine.
Then add the word affiliate and it may seem intimidating from the onset.
Neither marketing nor anything that has to do with the Internet should be intimidating. An affiliate site should be easy to navigate and fairly easy to use.
4. How much money you can earn
It is important to understand the different methods of payment. For example, you can receive pay on a flat rate or you can receive a percentage.
There is also the opportunity to receive recurring commissions as long as a consumer continues to pay for a monthly service, for example.
Be sure to check on the "hold" period for payouts. Many affiliate networks hold your money during the time that a product can be returned, and then only pay out on a certain day of the month.
Please check the terms for each product, as they are all different.
Amazon has a very low commission but you can make up for that by promoting a lot of different products, so weigh the pros and cons.
5. Pay Attention to Conversion Formulas
When looking at products and merchants, take a look at conversion rates.
If a merchant has a higher conversion rate – conversion rate meaning how many potential consumers actually turn into buyers – then that merchant may be worth considering more closely.
Things To Consider With The Programs and Products You Choose
When it comes down to it, it really is just a matter of spending some time and doing your research.
Do a compare and contrast.
See what fits your needs best.
Thorough research is the key to success.
Try an affiliate marketing program and see if it works for you.
Sometimes, all the research in the world cannot compare to actually trying something.
Be sure to give each product a fair amount of time to "work for you" and try promoting it in several ways to see if you get any clicks.
Ways to promote products are, and this is not an exhaustive list:
In blog posts
A review post of a specific product
Roundup posts of several similar products
In emails to your subscribers
Clicks mean interest
Even if there is not sale, you will know that there is some interest in that product. #win.
Ask friends, family members, business owners, and co-workers what affiliate programs they use and why.
Word of mouth is still a great form of advertising, as well as a great form of researching. Get others' opinions.
Summary of a Few Beginner's Tips
Choose a niche you have experience with, are knowledgeable about, and feel passion for
Don't be a salesman right out of the box; gain your audience's trust
Be authentic, vulnerable, and engaging
Create good content – make certain you have enough to say on the subject so that your audience views you as a person of authority and experience
Test out and review different products
Match your products with your blog or website
Do your research
Try out affiliate marketing and do the necessary work
Conclusion
I hope this has answered a few of your questions on how to choose an affiliate network that you can get suitable products to promote. Affiliate marketing is only one way to make money online, and works well when combined with your other marketing efforts.
Why leave money on the table? Try as many ways as you can to create your own unique online business.
Please share this post with anyone that you think can benefit from it. And be sure to sign up for my free weekly newsletter of tips for bloggers plus get your FREE copy of The 5-Minute Guide to Affiliate Marketing.
Until next week, happy blogging and follow me on Pinterest!
-Irma 🙂