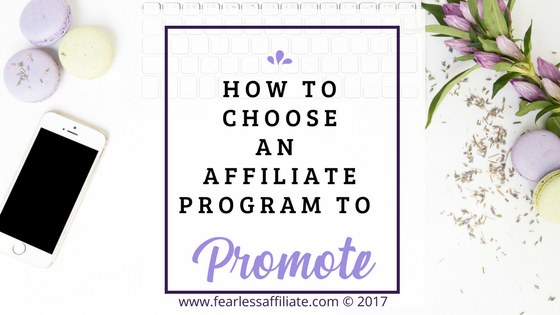 If you are new to affiliate marketing, you may be overwhelmed by the choices of affiliates to put on your website. I will be talking about the programs that I consider to be the top 4 best affiliate programs. I am not reviewing affiliate programs that require you to have a shopping cart because I am not there yet myself. These 4 programs are easy to get started with, which is best for beginners.
1. Clickbank:

 The most popular of the affiliate programs, Clickbank has products for pretty much any niche imaginable. They do specialize in digital products, so if you are looking for products that are easy for visitors to get their hands on, Clickbank probably has them.
There are plenty of legit products on Clickbank, like the "21 Day Sugar Detox" and "20 Minute Body". The products have the information for your commission, as well as other relevant details. There is a bit of a learning curve, but they have an excellent knowledge base. You will be up and running in no time! Just copy and paste the links directly into your post to link to the product.
Clickbank has been promoting products for 17 years. Caveat Emptor though; you still need to be diligent that the product that you are going to promote is a good one. Some shady ones have slipped through the cracks over the years! Be sure to have a look at the sales page for each item that you want to promote. If you would buy it (or have in the past) chances are that visitors to your page will buy as well. You DO NOT have to sign up with Clickbank University to promote products through Clickbank, so you can safely delete the emails that you get about this.
I have a Clickbank link for the Brad Yates affiliate program on my post "success is a state of mind". If you scroll to the bottom of Brad's page you will see the Clickbank logo.
2. ShareASale: ShareASale has also been in business for 17 years. They are very popular with my affiliate associates, because they have products like NFLshop.com and MLBshop.com. They have "3900+ affiliate programs covering every niche" and extras like real time reporting and direct deposit.

ShareASale has a very nice layout. When you choose Merchants from the top menu, it will take you to a page that shows the pertinent information for each product in a clear, easy to read format. You can see immediately how much of a commission you will get with each product. You can also see how long the cookie will stay viable with your website's visitors, which is important information, especially for the ones that do not expire!
3. Amazon Associates:

Amazon is the largest online retailer in the world. If your country has its own Amazon, then you can get signed up in no time. You must sign up for each country (locale) that you want to use because your associates id will not work for all countries. Amazon also has the most detailed sign up process.
One of the easiest programs to use, Amazon has all manner of banners and ads for your website. They are easy to ad as links, and customizable for specific niches, or you can have a generic Amazon search box on your site. You can see my amazon ad in the sidebar.
The only downside with Amazon is that their cookies are only valid for 24 hours. If the visitor does not purchase within that 24 hours, the sale is not valid for your commission. On the plus side of that is if the visitor purchases something completely different from what you are promoting, you will get the commission. Commissions are paid in different ways depending on how you requested to be paid, however there a minimums for each type, depending on whether it is direct deposit, cheque, or gift card.
Commission are very small compared to other affiliate programs (starting at 4%, I believe), however Amazon has millions of products, so if people buy many items the commissions can add up quickly.   It is better to promote high end products to make the small commissions worthwhile. All purchases are made through the amazon website, so you do not need a shopping cart for your website. Commissions increase with your number of sales, so basically after Amazon has built trust with you, then the commissions increase.
4. Google AdSense: You have to apply for Adsense, and put some code into the <head> area of your website. When approved, the ads will just appear on your page. Google tries to tailor the ads to the type of website that you have. It is quick and easy to ad AdSense and of course Google has all the analytics that you could possibly want to see how your ads are doing!
The most important consideration for an affiliate program: What is your niche?
You need to seek out affiliates who mesh with the message that you are conveying on your website. Who do your competitors have links to on their sites? You may be able to find some really good fits that you were not aware of just by checking out the competition. These will likely be independents, because if they are affiliated with any of the programs that I mentioned, you will see that program somewhere in the link. I have my ad for Wealthy Affiliate in the footer (the very bottom), which is an independent ad.
There are thousands of independent affiliates that are related to specific programs or websites, and can be found at the bottom of the main page of a website, along with other pertinent information. You can join any of these programs if you meet the criteria for promoting them. I have an independent affiliate link for Brain Sync with Kelly Howell on my post "success is a state of mind".
I hope that I have been helpful with this post. If you have any questions or need clarification, contact me at support@fearlessaffiliate.com
Happy Blogging!
-Irma 🙂