Today we discuss how to promote affiliate products…aka marketing. A huge part of affiliate marketing is, indeed, the marketing. Yes, shocking I know!
Many bloggers hate the idea of being "salesy", but if you want to earn passive income you have to learn how to sell in some way.
This post was originally published September 18, 2018 and has been updated to be current with new information. This post may contain affiliate links. If you click a link and make a purchase, I may receive a commission at no extra cost to you. Full disclosure is here.
Welcome to Fearless Affiliate.
My name is Irma and I help new bloggers to learn the ropes. There is a lot to take in that first year of blogging, from choosing a niche to changing your mindset from worker bee mentality to that of successful entrepreneur.
I like to focus on practical information and positive thinking, so if that sounds good to you please sign up for my weekly newsletter of tips and free stuff for bloggers.
Subscribers will get exclusive content, including my latest guide: The 5-Minute Guide to Affiliate Marketing. Sign up to get your copy!
Promoting Affiliate Products
Using affiliate links can be a bit intimidating. I feel your pain. The first time I put an affiliate link into a post, I took it right back out!
I took me a few tries to build the confidence to put the link in and leave it in.
Egad! What madness is this? But I did it. And I got a sale! It was 8 dollars but wow…I got a sale.
And you can too.
In my previous post, Start Affiliate Marketing Today, I gave you the basics of how affiliate marketing works. In my post on How To Find Affiliate Products, we talked about finding quality products to promote.
In this post, we discuss being able to promote those products in an ethical and friendly way.
Our goal is to get our reader to know, like and trust us; not necessarily to buy. That comes later.
How successful you are as an affiliate comes down to your ability to market, which is a skill that you need to build upon because of its many layers. As well, your confidence in your website and products needs to shine through your copywriting.
If you believe in your products, it is imperative that you write in a way that encourages others to believe in them as well.
Related Post: Copywriting for Beginners: The Basics
Let's get started with some strategy.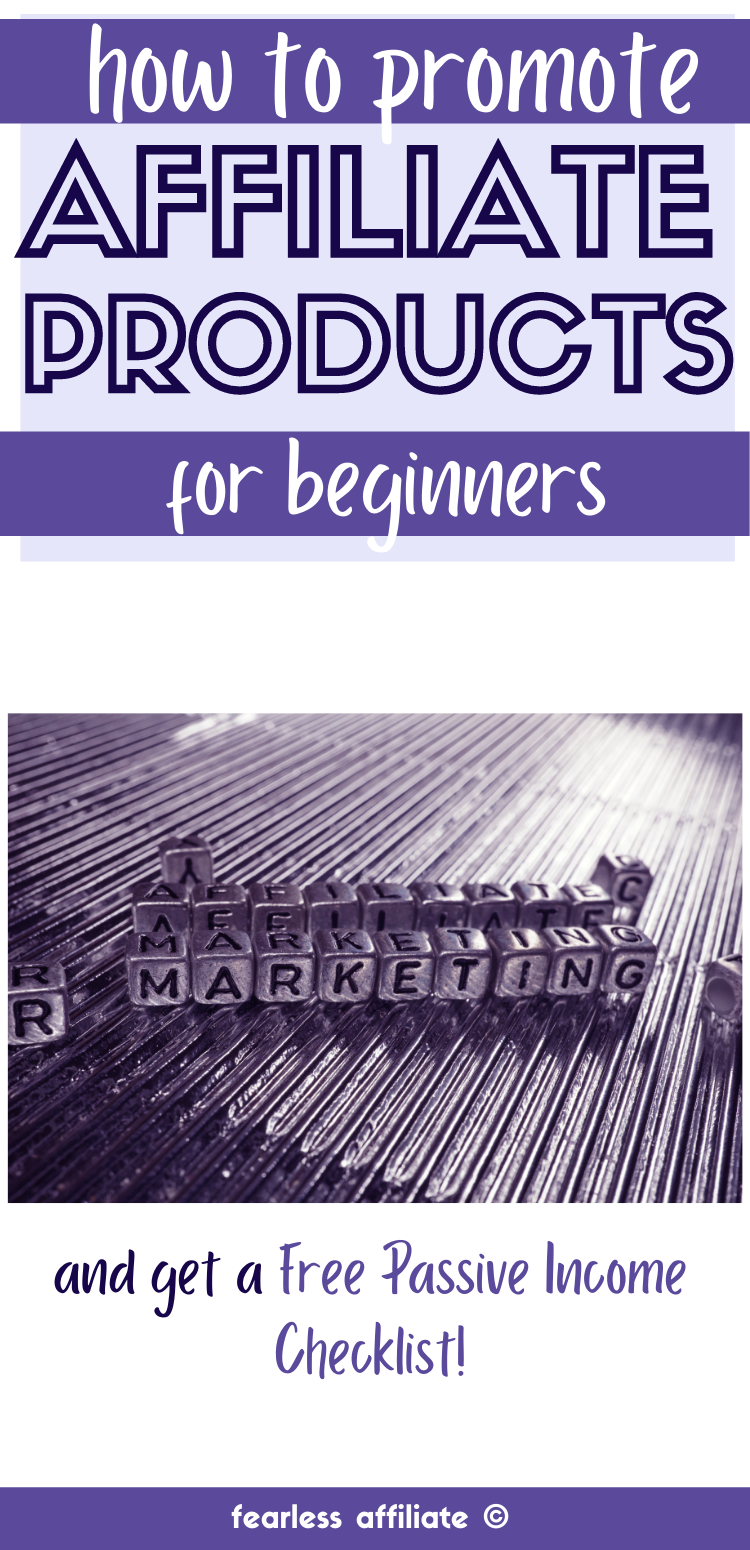 7 Tips For Success Promoting Affiliate Products
1. You are Only as Good as Your Tools
Any business needs a good business plan, as well as the tools of the trade. Keep on top of the latest updates and utilize the best tools of the trade.
A good blogging platform such as WordPress.org (not the free WordPress.com. See this post)
Plug-ins, ranging anywhere from an SEO plugin (I use free Yoast SEO) to a broken link checker.
Be sure to keep your affiliate marketing books and guides handy.
Get yourself a keyword research tool such as Jaaxy (recommended) or SEMrush.
You will want a tracking system that tracks user behavior on your site, like Google Analytics (read my guide here).
Try a multitude of affiliate networks to compare and contrast such as Ultimate Bundles, ShareASale, CJ Affiliate, or Clickbank
Consider a software program that will help you keep track of revenues earned from commission for easy recordkeeping. You can use the spreadsheets available in Google Drive for a free option.
Of course, these are just some of tools that are available. Take time to explore all that is available to make your online business or web site increasingly profitable
2. Stay on Top of Your Game
Just like any other endeavor, remember to always stay on top of your game.
Affiliate marketing can be highly competitive and things do change. Keep on top of your game by reading about affiliate marketing, following the trends, and doing the work necessary to be successful.
A great way to do this is to join Facebook groups in your niche.
There are always plenty of people reporting on new and interesting changes in the blogging world.
This is also an excellent way to find mentors, to network, and to learn about new and helpful software that can help you.
As well, be sure to monitor your affiliate product programs page, i.e. ShareASale, and read the emails that they send with product updates.
3. Communication
One of the more important factors in business is communicating with your customer.
If you are new to affiliate marketing, you can get a leg up on that communication by first creating your blog and encouraging comments. Be sure to answer comments and give thoughtful advice or information if your reader requires more information on that topic.
Ask individuals that visit your site to please leave a social media comment.
You might be surprised by how many more followers you get just by asking people to follow you and by leaving a working link for them to click.
This is also good practice for placing links in your posts.
Even better, be a presence on blogs and forums that are similar to yours and get involved in the conversation.
Not necessarily to sell anything or even to promote anything, but to get in on the ground floor of what your future potential customers want.
Quora is a great place to find like-minded people to network with. You can ask questions about topics you want to write about on your blog, and then read responses to see how the public feels about that topic. #win
And you can add your blog link to your signature.
You cannot add affiliate links, but people can visit your blog so you can get traffic.
This is a great way to find out what your visitors want and need
And also what moves them forward to purchasing. Understanding what a consumer wants makes it easier to fill those needs as you move forward with affiliate marketing.
And remember to mention at the beginning of your blog post, that it contains affiliate links.
It is part of the FTC regulations that the disclosure be above your affiliate links, so that readers know before they click one.
4. The Right Mindset
When it comes to affiliate marketing, having the right mindset is crucial. You must believe that you will be successful at marketing, and work towards making that a reality in your life.
If you believe that you will only have to put in minimal effort to gain maximum results, please know that this is not the case.
While it is not difficult to learn the basics and then go on to learn advanced affiliate marketing techniques, it does take time and work. Marketing is a valuable skill to learn.
Don't give up if you do not grasp it all from the beginning.
Just as you have learned many other things in life, take your time and do it right when it comes to your marketing efforts.
The more you learn and understand, the easier it will become with time.
If you are taking this on as a side job or during your nights and weekends, then chances are it will take a bit of time and effort before you are up and running.
Have patience and you will see the results of your increasing skill level.
Of course, affiliate marketing has the beauty of allowing you to eventually earn passive income, but also think of it in another way.
Think of it as helping others to find solutions to problems
Or helping people find products that can provide them with the help that they need.
When you put it in the context of helping people find what they need or want, you take the pressure off yourself and off the idea of selling to make money.
This mindset will allow your marketing efforts to flow from authenticity rather than appearing overeager in your efforts.
This is much like when you find a great deal and you want to share it with friends or co-workers
Like an awesome deal at the grocery store or a special price on event tickets, you want to share these deals with your friends. Affiliate marketing can be the same way.
5. Have Integrity
Be what you say you are, and do what you say you will, in order to exude optimum integrity.
The fanciest of marketing tools and the glitziest of ads won't convey a message quite as well as having integrity will.
Having integrity show up in your content, and even in the design of your site, will allow your visitors to feel trust for you.
Of course, most people are aware that those ads may or may not make you money, but if we trust you and know that you have integrity from the outset, we will be more inclined to click and then to buy.
After all, you sent us there and we trust you.
6. Building Relationships
Marketing has many components to it.
First, there is the knowledge and expertise of a product, good or service.
And sometimes the actual usage of that same product or service.
However, when it comes to affiliate marketing, there is more.
It's necessary to build relationships first on your website or blog before you consider diving into affiliate marketing.
Remember, everyone likes to buy but no one likes to be sold anything.
Such a contradiction!
Think of it in terms of actually meeting someone in person.
They introduce themselves and right away try to sell you something. What's your reaction?
You want to get away from them as soon as possible right?
Well, the same concept is applicable to websites.
You want to offer a solution to a problem for your visitor. You want to engage them, and you want to be authentic.
It is important to create your blog or website and offer a value to the visitors that come there to check out what you have to say and how you have to say it.
A visitor comes for something fresh, new and unique:
Do you have a unique take on a common subject?
Can visitors feel your integrity, vulnerability, and truth?
Are you giving them lots of free content that will encourage them to stick around?
A great way to show integrity is by using the product/service yourself and doing an honest review
Most affiliate marketers have to start putting money into their own websites over time. Blogging for free only works in the very beginning, during set up and initial content creation.
Try reviewing something that helps you and your website, like quality hosting or an email service provider.
And then provide an awesome review for your readers.
For me personally, and this may also be the case for you, I found that the more 'real' I am then the more success I have with promotion.
My sale came about as a direct result of a blog post that I wrote about something that was really bothering me, aka I was passionate.
That does not mean every piece of content has to be passionate. Try to do a "rant" post every now and again and use it to promote a solution to that particular problem.
Once you have established your blog or website for some time, then you have gained something almost equal in value to sales – trust.
Once you have the trust and respect of your visitors, they may be more inclined to trust the links or ads on your website as well.
This is much easier if you are focused on one niched-down topic that can attract a group of like-minded solution hunters.
After establishing your reputation for a bit and gaining the trust of your visitors, you can then more easily earn income from your affiliate endeavors.
The more a visitor trusts you, the more likely he or she will be to become a consumer.
So, make certain to establish relationships before jumping in on the marketing bandwagon. Once you have established relationships, you will see that earning income from affiliate marketing is easier.
Moreover, another important element in any business is your mindset.
If you believe that you are selling or pushing something on a potential consumer, then that mindset will resonate with them as well.
Instead believe that you are offering a service to those looking for products or seeking to find the answer to a problem through purchasing a product or service.
Doing so creates a win/win situation for all!
7. Beware of the Get Rich Quick Scheme When Seeking Out Products to Promote
If you run into an affiliate marketing program that asks you for an unreasonable amount of money, or any money for that matter, then buyer beware.
Affiliate marketing should not cost you anything.
You will earn your commission when a sale is made. It's pretty straightforward and simple.
If you run into something that sounds too good to be true, remember that it probably is.
If you run into a program that promises overnight riches, every red flag and warning siren should go off in your head, as affiliate marketing is not a get rich quick scheme.
Just like any other business on the Internet, it is a business and should be run like one.
8. Honorable Mention: Creating Your Own Products
There is one area that we have not touched on, and it is important for you to consider as an affiliate.
That is…creating your own products.
If you have one blog post or piece of content that is popular beyond the others, consider creating a product for it. People are clearly interested in your take on that subject, so you already have built in like/know and possibly some trust as well.
Check your Google analytics.
Related Post: Google Analytics Tutorial
Go back 3 months and then 6 months (depends on how old your website is). One post will always be more popular than the others. Something in it resonated with visitors and was helpful to them.
This is your cue to create more related content for that topic.
For example, if you write a post on "finding the best hosting for the the money", you can easily write a helpful guide expanding on that topic.
Let's say you were able to write a 100 page eBook/guide on helping people understand pros and cons on paying for hosting.
Choose one part, like the introduction or first chapter, and turn that into a freebie or opt-in incentive.
If your first chapter is 5 to 8 pages, it makes a great freebie.
You can sell the eBook and be sure to put affiliate links for related products in it, either as your recommendation or as "resources". In the case of best hosting, it could be your affiliate link to your hosting provider.
Put a topic-specific opt-in box within the blog post (top and bottom of post). Ask readers to opt-in for more information.
From your free item, you want to ask readers to purchase your inexpensive eBook to get all the information they need to make an informed decision.
The sales funnel looks like this: blog post > free item > eBook or eCourse with affiliate links. This is you creating passive income.
This funnel naturally leads people who are already interested in that topic to follow up for more information.
And if it becomes hugely popular, you may end up with your own affiliate product!
Conclusion
If you have enjoyed this post, please share it with anyone that you think can benefit from it. Sharing is caring!
If you are ready to get started with affiliate marketing I have some more help for you! Subscribe to my weekly newsletter of help for new bloggers and get my latest guide: The 5-Minute Guide to Affiliate Marketing. Opt-in below…I will never spam you!
Happy Blogging, and follow me on Pinterest! And sign up for my free weekly newsletter of tips, deals, and freebies for bloggers.
-Irma 🙂