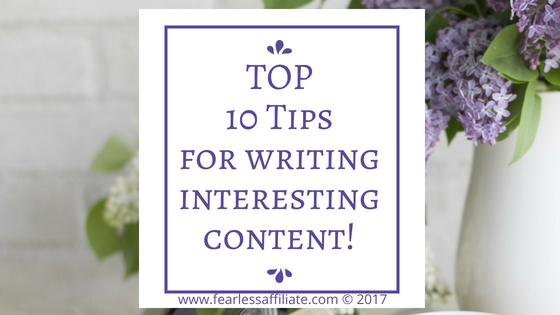 "Quality content is giving your reader an engaging, interesting content with relevant media"
Tip 1:  The first tip, and the most important one, is keyword research. Each page/post that you write will be based on one keyword or keyword phrase. Start with one keyword or long tail keyword associated with your first topic, and search out from there. Look to see what other people are writing about your topic and see if you can find something that they missed. Keep a spreadsheet or document on your desktop, and keep your research there, including data on traffic and competition. I can easily spend a whole day just doing research! And trust me, it gets easier! My guide on keywords is here.
Tip 2: Do your OWN research. Do not copy content from other sites. If you want to write about a topic, do the work. This will come across to your readers in the published post, because your writing will reflect your knowledge of the subject. Google can tell if you are plagiarizing, and it will not end well for your website. Negative consequences can include trips to the bottom of the search ranking. And do not deceive your readers by using a title that does not match your content.
Tip 3: Put your personal energy into posts. Write like you are talking to an old friend and catching them up on your life. Be aware of grammar and capitalization, but otherwise write from the heart. If you are enthusiastic about your subject, that should shine through to the reader. I visit several foodie-blogs and I have seen all manner of typo's and strange photos, and the authors do not ever fix the errors. It is just who they are!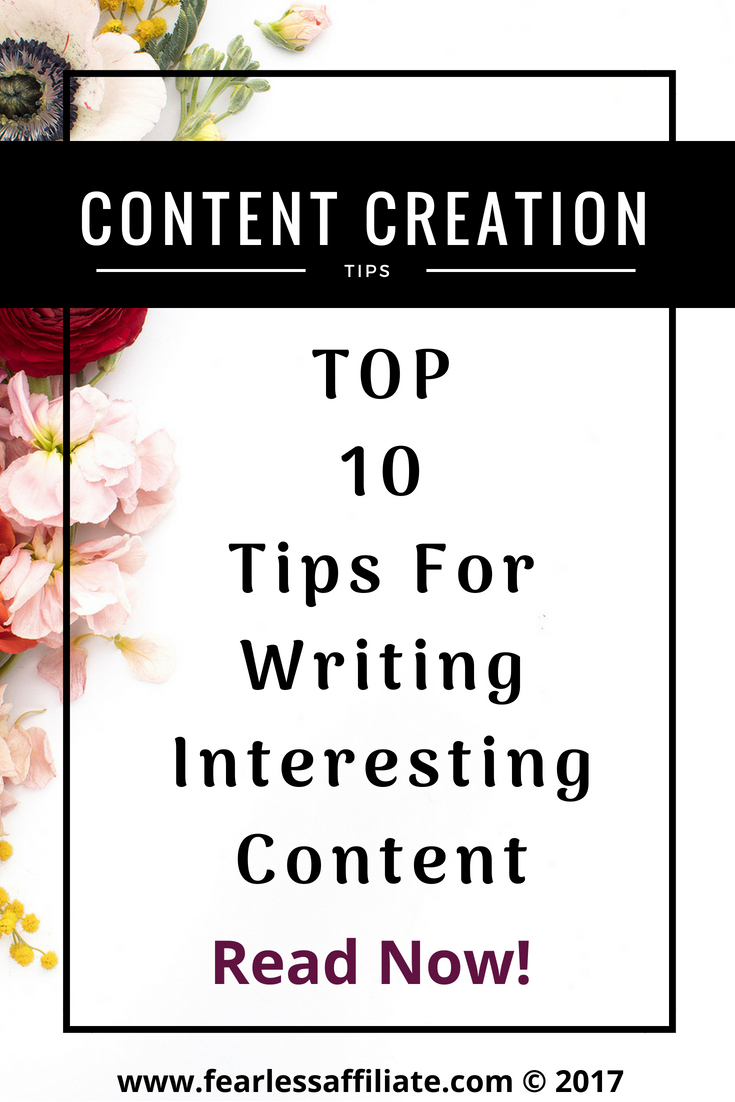 Tip 4: Do not overfill your posts with your chosen keyword. Keep it simple- keywords should be in the title and the first paragraph, and possibly the conclusion, and they should look like a natural and organic progression of your post. The only exception, of course, is if your post is about a variety of one subject, like apple varieties; or if you are doing a review on several similar items.
Tip 5: Media. Insert photos or videos to give visual life to your posts and to break up long sections. Use only relevant media that is related to your topic. Yes, you can place your keyword in media tags! There are plenty of sites like Pixbay and Pexels with free images that you can use in your posts. The same advice goes with media- do not overdo it. Too many images and photos can make a post cluttered.
Related Post:
Tip 6: Posts do not have to be 3000 words long. If you can engage your reader with a small post that is clear and concise, then do it. Make your posts for visitors, not search engines. "Don't use a five dollar word when a 50 cent word will do"…Mark Twain.
Tip 7: You only need a beginning, a few ideas and a conclusion. If you find your post is long, with a lot of information, consider breaking it into 2 or more posts. You can post a series once a week for a month, or once every month update the topic with new information. Your website represents you and your personality!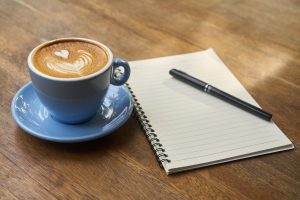 Tip 8: Beware of using too much jargon or lingo. If people do not understand what your post is about and have to go to google just to figure it out, they may end up searching for a new post.
Tip 9: Find and repair broken links as soon as possible; clear spammy comments; and delete revisions to keep your pages from loading slowly. WordPress has a lot of nifty widgets that you can use. Consider deactivating them after you are finished tidying up, so that they do not slow down your page loads.
Tip 10: Avoid too many ads on your page. There is nothing worse than distracting ads when you are trying to read an article. Also they slow down page loading. Affiliate ads should be related to the subject of the post, or your general theme. Too many ads also makes it look like you are only selling, selling, selling and are not interested in why people are at your site. This drives traffic AWAY. I know when I find a link to a recipe that I want, it is annoying to scroll and scroll past all sorts and sizes of ads.
I hope that these tips have been helpful to you. There are many more, but this is a safe beginning. When I first started writing this blog, I was inundated with conflicting information about keywords (Use lots! Don't use too many!), but as I started looking at the blogs that I frequent, I could see what they are doing right and wrong. Keep your posts clean and simple, stating their purpose with relevant information, and a few pictures.
If you have any comments or suggestions, please use the comment box below. Let us know what helps you to write awesome content quickly! And do not forget to follow me on Pinterest!
Happy Blogging!
-Irma 🙂