We all know how important social media is to online business and encouraging your readers and customers to share your information is crucial.
If you are using WordPress to run your website then you will love Social Warfare!
This plugin will help get your content out to your favorite social media channels by allowing your readers and customers to share it directly!
Welcome to Fearless Affiliate.
My name is Irma and I help new bloggers to learn the ropes. There is a lot to take in that first year of blogging, from choosing a niche to changing your mindset from worker bee mentality to that of successful entrepreneur.
I like to focus on practical information and positive thinking, so if that sounds good to you please sign up for my weekly newsletter of tips for bloggers.
This post may contain affiliate links. If you click a link and make a purchase, I may receive a commission at no extra cost to you. Full disclosure is here.
What Is Social Warfare?
Be sure to click any of my blue underlined links to be take directly to the main page of Social Warfare, where you can check out all the benefits of having a super fast and customizable sharing plugin that installs in seconds!
**This post was originally published on November 13, 2018. I have updated it to be current, but the post is very much the same and I still really enjoy having this plugin.**
Social Warfare is an attractive, lightning fast social sharing WordPress plugin that has over 50,000 active downloads.
The free version of Social Warfare includes six of the most popular social networks share buttons including: Facebook, Twitter, Google+, Pinterest, LinkedIn, and StumbleUpon.
Social Warfare allows you to choose where the share buttons are displayed (above the post, below the post content, both above and below or even manual placement) and even gives you the option to keep the sharing buttons as a floating toolbar, meaning they will follow the reader as they scroll down your site.
Pretty cool.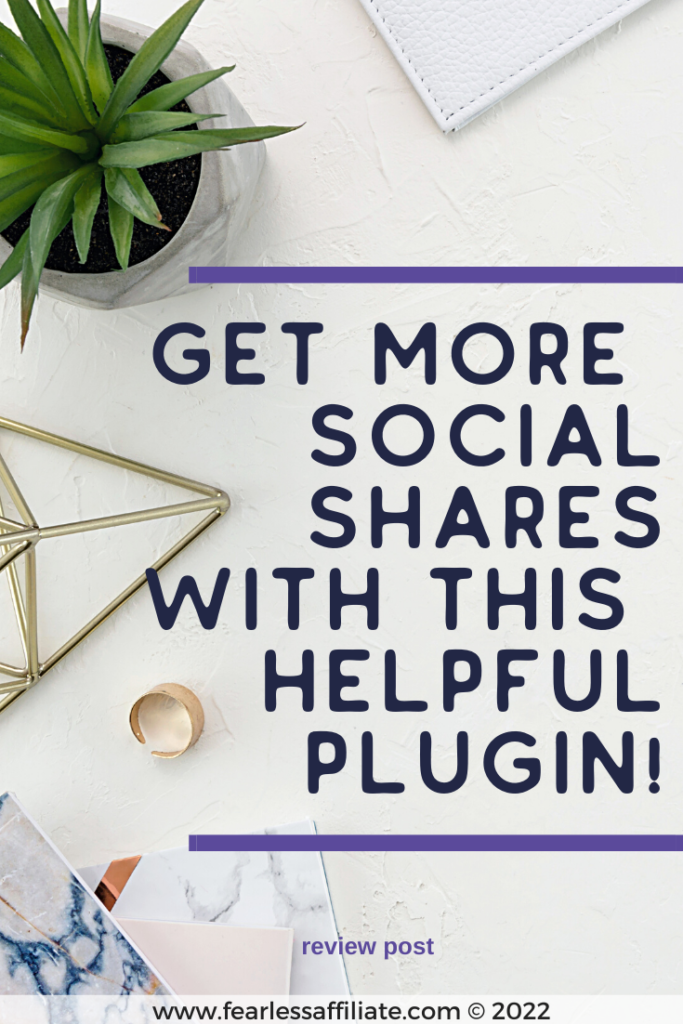 Click to Tweet Function
One of the most popular options for the free version of Social Warfare is the "Click To Tweet" option. Check it out below:

Click To Tweet
Click To Tweet
This handy feature allows you to create tweetable quotes right inside your posts or pages, just like the one above.
You also get several themes to choose from.
I chose the 'Free Bird' theme for the box above. These settings are in your main Social Warfare dashboard, in the Styles tab.
Social Warfare adds a button to your WordPress editor; just click it and fill in the details and click OK. Simple.
In a couple of seconds you have a clickable box with your tweet that visitors can click to share on twitter!
If you use Twitter or are trying to get more Twitter followers, then this is for you.
I admit that this is the first time I have tried the click to tweet, and only because I just did not take the time to learn how easy it is to create. Shame on me! It is so easy.
It's a known fact that if you want someone to take action, such as tweet about your post, then you have to make it easy for them.
The Click to Tweet Quotes does just that.
Social Warfare Popular Posts widget for WordPress
Another fun and useful option is to add the Popular Posts widget for some obvious social proof, prominently placed for all visitors to see.
Just add the widget to your sidebar or footer and Social Warfare will automatically populate it with your top posts, based on your social shares! Visitors will see this and stay longer to check out more of your excellent content.
We all want that, am I right?
To demonstrate, I have added my popular posts to my sidebar.
Just scroll down a bit to the purple box on the right-hand side to see it.
With my custom brand color background and using my most popular posts on Pinterest (based on share count). Pretty cool right? I do love technology!
The Social Warfare Frame Buster
This option, when turned on in the settings, protects you from content hijackers who would be trying to place their ads over top of your content without your permission.
It is available in the free version.
Social Warfare Pro Features
The paid version, or Pro Social Warfare is $29 a year for a single site, which is an awesome deal. However, if you check the website, you will see regular sales of 30% off. For what it does, $20 a year is a steal!
The Pro version includes 9 additional social sharing buttons for Reddit, Tumblr, Yummly, WhatsApp, Pocket, Buffer, Hacker News, Flipboard, and email.
Pro Version also includes an Image Hover Pin Button that will place a "Pin" button over the top of every image inside of your content when a reader hovers their mouse over it. This makes it very simple for your readers to share your post on Pinterest.
You can also set the Image Source to 'Pin the Custom Pin Image' so that even if it looks like someone can pin a random sized image, that image will be replaced with a pin-friendly sized image. Pinterest and many Pinterest users like vertical images that have a 2:3 ratio, and will not repin odd shaped images, so this is a time saver as well.
The pro version lets you choose the images that you want shared on social media. You can create a horizontal image for Facebook and Twitter as well as a vertical image (usually a custom pin) that will be your main Pinterest pin image.
You can also write out the social media title, social media description, and the Pinterest description so that when go to share you have customized descriptions that are populated for you.
Social Warfare Pro also gives you the ability to use custom brand colors for your share buttons
Use custom brand colors to match them with your other branding.
I am using custom brand colors as an outline for the buttons on my site.
You can choose from 6 different button shapes, 8 different color themes plus the option for custom colors. The design combinations are unlimited.
You also get 6 different Click To Tweet styles with Pro.
And there is an option to style via your themes CSS.
You can turn on or turn off social share counts, and you can order the counts by which social program has the most shares. And you can see not only the individual social share counts but an overall total number of shares. Or turn this off, as you like.
And if you go messing with your permalink structure, there is an option for Share Recovery, which lets you get back lost share counts.
Frame Buster is also available with the Pro version. Use it to stop content pirates from hi-jacking your content by framing it (placing your content in a frame that the clickjacker can then use to trick the visitor into clicking on something that they think is one thing, but it is another and can be used to steal their personal information).
Other advanced features are analytics campaign tracking, button click tracking, advanced Pinterest features, and full content vs excerpts, depending on your theme.
And you can also use Bitly with Social Warfare to create bitly links! Just link your bitly account to Social Warfare and voila, you have shortened links!
Social Warfare Set Up Tips
Social Warfare is made for bloggers!
It is easy to install and setup, which makes it perfect for WordPress beginners and experienced users alike.
From your WordPress dashboard, click the 'Add New' button and search for Social Warfare.
Once you find it, click on the install and then activate button.
That's it – you are done installing it!
Setting up Social Warfare is even easier.
From the WordPress dashboard, you will see Social Warfare in the lower area, underneath Settings.
Just click it and this will take you to the plugin's settings page.
All you need to do is drag and drop the social sharing buttons that you want to display on your site into the active area.
Be sure to SAVE before changing option tabs.
Next under the Position Share Buttons section choose where you want to display the share buttons on your site for each post type (depending on how your site is setup and how many post types there are, you may have a lot of options or just a few).
The add your social media identities that you use under the Social Identity tab.
Just add your social media account usernames and save your changes.
You are now good to go and you should have beautiful social sharing buttons on your site for your readers to use!
Pros
I love the features that help me share my Pinterest images, and that is the main reason that I opted for the Social Warfare Pro version.
Follow my Social Warfare link to get the Pro version and to read more details on the features.
It is very clean and easy to set up. There are tons of ways to customize it for your website needs.
I love that I can brand the share buttons. I know that may sound trivial, but it is a nice touch.
Google Analytics tracking…huge plus.
I have read about the awesome customer support, but I admit that I have not had to use it yet.
Cons
The Pro version requires one plugin for the main Social Warfare program and another plugin for the Pro add-on. This bugs me because I am a stickler for keeping plugins at a minimum.
The plugins update at the same time, but I have had issues with the Pro not updating at the same time.
So I found that it works out better if I update the main (free) plugin first and then update the Pro version.
After that, Social Warfare works awesomely.
Kind of an annoying bug, but it is a quick fix. Apparently there are some people who get this bug while many others who do not.
Update 2022: I now have a few add-ons that have two separate plugins to update. Sigh. It bugs me still but what can you do?
-I do not consider this a "real" con, but an expected part of blogging life: paying annually for the plugin. You may have other feelings about it. Now that I have been blogging for a few years, I find the cost of this plugin to be pretty minor compared to paying larger sums for educational courses related to blogging.
Other than that, I have had zero problems with Social Warfare.
It does exactly what it is supposed to do, and it does it brilliantly.
The amount of time this app saves me is worth any hassle updating it.
Summary
I think Social Warfare is an excellent addition to any bloggers arsenal of tools.
I used the free version for over a year because of the great, albeit limited, features, and it did not occur to me to look at what Pro could do.
Another bloggers post that I read mentioned how awesome the Pinterest features were…and are, so I bought Pro.
The extra features are very useful to me and the cost is minimal for what it does for my blog.
I have tried other social sharing plugins, but I like Social Warfare
After I uninstalled the other product I finished setting up Pro.
Then Social Warfare pulled all of my old social share counts back in, which is awesome.
This recovery feature is a bonus!
Click any of my links to go to the Social Warfare website to read more on all the details and options.
Give the free version a try, if only for that awesome popular posts widget!
There is a reason that Social Warfare is one of the most popular social sharing plugins for WordPress blogs. Sharing on social media is a great way to get more eyes on your digital or affiliate products. And it should be part of every online marketers toolkit.
I happen to like this plugin, so I am sharing it with you today. See what I did there? lol
Other ways to earn online are: membership programs you run, coaching, putting ads on your site or paying for ads to promote products. When you create your online business, you can combine many of these for a totally unique business.
If you are ready to get started with an online business, then I have what you need!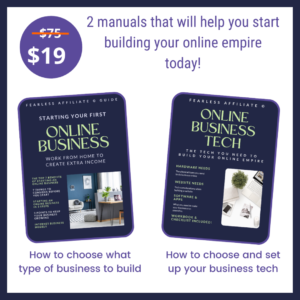 Your First Online Business gives you the information that you need to start your business:
7 things you should consider before starting an online business,
The different and most popular business models for online marketing,
How to start your business in 3 steps and
Ways that you can make money with your business model, plus a lot more
Also included is the Online Business Tech guide, which will teach you what kind of tech you need depending on which business model you chose. Learn about hardware, software and apps you may want to use in your business.
The Tech guide also comes with a 15 page workbook so you can take notes while researching your choices. And you get a checklist for the tools you choose to help you stay organized and for later reference.
This is an amazing deal for this much comprehensive help so if you have been thinking of starting an online business, please check out the Your First Online business bundle to see if it meets your needs.
Please share with others…sharing is caring! Let me know in the comments if these tips work for you! Until next time, happy blogging!
-Irma 🙂