Today I will be reviewing SendOwl, a shopping cart app that you can use to sell digital products.
A simple way to earn income online is by selling easy-to-make digital products, such as eBooks or eCourses. SendOwl is the best checkout cart option for beginners because of its cost-effectiveness and ease of use.
But don't think affordable is 'not quite as good'; SendOwl has all the bells and whistles you want to successfully sell your digital products. Let's dig in!
Welcome to Fearless Affiliate.
My name is Irma and I help new bloggers to learn the ropes. There is a lot to take in that first year of blogging, from choosing a niche to changing your mindset from worker bee mentality to that of successful entrepreneur.
I like to focus on practical information and positive thinking, so if that sounds good to you please sign up for my weekly newsletter of tips and help for bloggers and online marketers.
This post may contain affiliate links. If you click a link and make a purchase, I may receive a commission at no extra cost to you. Thank you for supporting our business. Full disclosure is here.
What is SendOwl?
I have been using SendOwl for several years, and it is a simple and straightforward tool for beginners. I find it easy to use and SendOwl has an extensive help library if you get stuck. Uploading is as easy as dragging a PDF file into the platform. Name it, add pricing and grab your link to share it.
Click my SendOwl affiliate link to sign up or keeping reading to check out all of the details.
FYI: New customers get 3 months FREE on the $9 a month plan.
SendOwl recently updated its pricing, which made it an even better option. More on the benefits and pricing options below.
SendOwl makes it easy "to sell anything digital anywhere online".
So yes, you can sell audio books, eBooks, photography, software, memberships, event tickets, online courses and much more.
You can sell digital products via:
Linktree or Notion page
Website
Blog or Socials
Integrate it with an existing Shopify or existing Stripe integration
You can create your own storefront right inside SendOwl, so that is great if you do not have a website.
Products are delivered as soon as payment is received, quickly and safely. Other benefits are:
Offer your customers upsells
Have affiliates help promote your products
Use the helpful analytics to optimize sales and marketing
SendOwl allows you to deliver your PDF's to people around the world.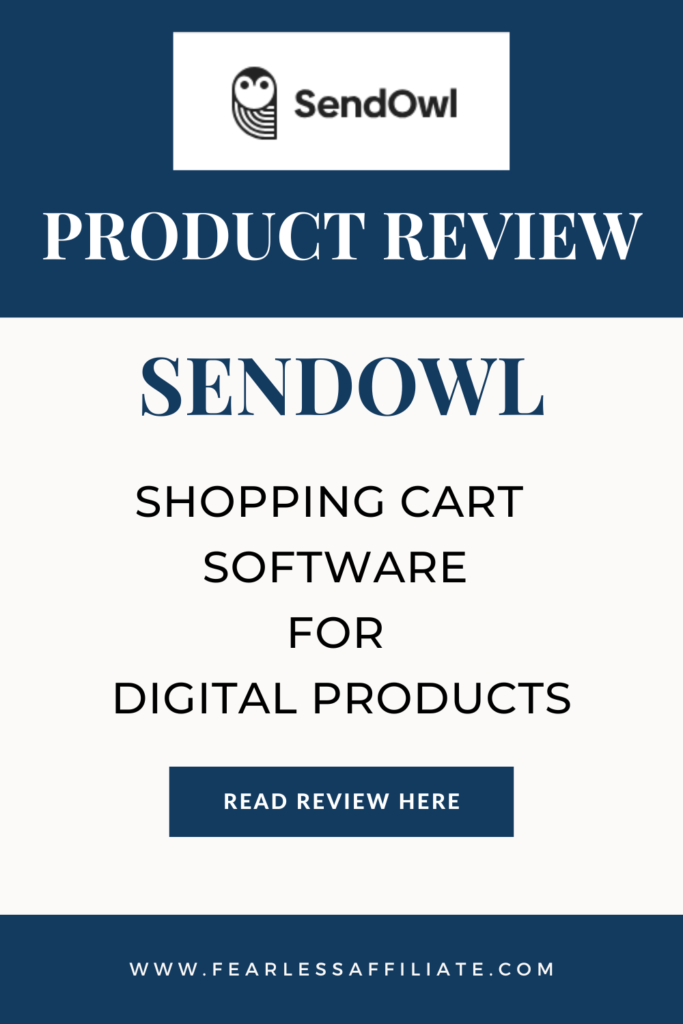 SendOwl Benefits
This is not a complete listing of all of the benefits…there are just too many for that. Instead, this short list will show you the most obvious benefits for most online marketers.
Be sure to click my SendOwl link . If you are a beginner marketer, SendOwl will meet your needs for a very long time.
Selling
Shopping cart
Obviously the main reason to use SendOwl. Your customers can browse, buy and add more products at their own pace.
On-site Checkout
A hassle-free process for customers to purchase your digital products.
Payment Links
Sell directly from:
TikTok
Instagram
Twitter
Linktree
Website
eComm platforms and more.
Multi-language & multi-currency
Speak the same language as your customer, and display pricing in their currency.
Flexible payment options
Boost sales and conversions by providing flexible payment methods.
Storefront
Add a SendOwl storefront to showcase your lastest products.
Deliver
Sell worldwide
Offer subscriptions
Expand to offer physical products to combine with your digital products
Drip content as you build your community
Fast and secure delivery
Reward loyal customers with perks, like exclusive groups
Create custome codes and license keys
Market
Discount and promo codes – set custom parameters and time periods for discounts
1-click upsells – offer customers a similar or complimentary products as they checkout
Email marketing integrations – Send personalized emails with links that go straight to your SendOwl products
Encourage gifting – allow customers to purchase a product as a gift for friends or family.
Affiliate marketing – get your customers to promote and sell your product for commissions
Cart abandonment – Increase sales by sending out thoughtful emails to customers who abandoned checkout.
Product update emails – Keep customers informed when you update a product that they have purchased
Customize
Custom branding – Use HTML, CSS, and JavaScript to customize fonts, design, and colors that align with your branding
Checkout templates – 3 templates available or design your own using custom component blocks
Embedded buttons – Customize call-to-action buttons by copy-pasting code provided to your website.
Custom checkout fields – Collect additional information like phone number or VAT info
Custom email templates – Design email templates for orders, drip campaigns, or a newsletter
Keep it simple – Enable or disable any checkout field depending on what you want your customers to see during checkout.
Secure
Limit number of downloads – Set the number of downloads to prevent unauthorized re-sharing or duplicates of your products.
Time limit download links – Define a timeframe your customers can access and download purchased goods.
PDF stamping – Add a watermark to your documents to protect your files from re-sharing.
2-factor auth – Keep your account safe with strong two-factor authentication (2FA).
Analyze
Order reports – Generate order details containing order ID, buyer details and transaction amounts.
Full product reports – Create and download a CSV file of all of your products including names, prices, and purchase URLs.
Income analytics – Get info on how much you earn and what your best-selling products are.
Abandoned cart analytics – Identify and fix any issues in the final stage by learning where you customers drop off.
Upsell analytics – Level up your upsell game with real data
Manage
API access – Use the API to connect to 3rd party applications.
Manage taxes – Handle your taxes effortlessly.
EU VAT rules – Comply with EU VAT rules by checking one additional box.
Multi-user accounts – Add team members as your business grows.
Fraud filtering – Block buyers, depending on their country of residence, IP address or email.
SendOwl Pricing
SendOwl has flexible pricing options depending on the size of your business and your current needs.
All plans come with the same features:
Unlimited orders
Unlimited subscriptions
Customizations – I mentioned quite a few of these above
What is different between the plans is the monthly price, the amount of file storage, price charged to you per order.
SendOwl Starter Plan:
$9 per month SaaS (Software as a Service) fee
Free for 3 months from account opening
5% of order price (minimum $0.50)
10 GB file storage
SendOwl Growth Plan:
$15 per month SaaS fee
$0.33 per order
100 GB file storage
SendOwl Pro Plan:
$39 per month SaaS fee
$0.17 per order
200 GB file storage
As you can see, SendOwl pricing is very affordable. And the 3 months free for new accounts gives you plenty of time to upload a product and test all of the features.
When I first signed up with SendOwl, I had the $9 plan but was limited to 10 products.
Each item you upload used one of your 10 product slots. If you create a bundle, that also uses up one of your product slots. It took no time to gobble up my 10 products, so I had to move up to the next pricing tier, which only gave me 30 products. Sigh.
The new SendOwl pricing is an amazing deal.
You can have as many products as you want and create different bundle variations…all for the same monthly price! #muchbetterdeal
And in case you are wondering, you can do free TEST orders to make sure that your sales funnel is working properly. That means no charges for testing as many times as you want!
Conclusion
I hope that you have enjoyed this post and found it helpful. Please share this post with anyone that you think can benefit from it…sharing is caring! And thank you 🙂
Selling digital products is so much easier when you use software that is easy to use and gives you decent analytical data so that you can tweak your funnels.
Give your audience more of what they come to you for.
Offer beginner, intermediate and advanced help to solve their problems, in the form of digital products, and sell them easily on SendOwl.
Please click my affiliate link (thank you in advance!) and check out all of the benefits of using SendOwl as your easy-to-use checkout cart. Don't forget to offer an upsell 🙂
Please share with others…sharing is caring! Let me know in the comments how these tips work for you! Until next time, happy blogging and follow me on Pinterest!
-Irma 🙂