Are you ready to create your successful online marketing business? I can help you decide if working online would make a good side business for you. If you read my other post Online Business Guide for Beginners, then you have an idea of what is involved.
Many people start a website or blog without understanding that they are creating a business. Owning your own business comes with a unique set of challenges, and not everyone is up to the task. It is not like being an employee, that is for sure.
If you are ready to start your online marketing business, I am here to help!
Welcome to Fearless Affiliate. My name is Irma and I help new bloggers to learn the ropes. There is a lot to take in that first year of blogging, from choosing a niche to changing your mindset from worker bee mentality to that of successful entrepreneur.
I like to focus on practical information and positive thinking, so if that sounds good to you please sign up for my weekly newsletter of tips and free stuff for bloggers. In return you will get the password to my resource library of PDF printables for bloggers like my Google Analytics Cheatsheet or my SEO Checklist.#win-win
Still haven't picked a blog niche?
I can help with that too! Read my 5 Secrets To Finding Your Niche eReport…it's in the Resource Library. Sign up now and check it out.
How To Create A Successful Online Marketing Business
If you are starting an online business, you are joining the ranks of hundreds of thousands of others.
There are many tasks to achieve when it comes to your online business.
One of the most important and perhaps the most beneficial ways to achieve success is to set clear goals for that business.
There are several ways on how to go about setting clear goals. For many individuals, their goals are so broad that success is something that never happens. However, you can learn to rely on your set of goals to achieve success if you set them up correctly.
How to Set Clear Goals for Your Online Business
Be specific
When you set a goal, it is imperative that you be specific about that goal. A specific goal would be something like "I want to gain 100 more likes on Facebook in the next three months." Or, "I want to make an additional $5,000.00 in the next three months." Goals need to be specific in order to be successful.
Write everything down
No matter how trivial you may think it may sound, it is imperative to write everything down on your action plan. Without writing it down, it is as though you are not declaring it to the world.
Break it down
Break down your goals into sub-goals. It is as though you are choosing a niche and then choosing a sub-niche.
For example, if your niche is women over forty, perhaps you could break that down even further to make it divorced women over forty. Break it down and be specific.
If you have a goal to gain three more clients in the next six months, break it down on how you plan to reach that goal.
For example, "I will guest blog on other sites" or "I will join LinkedIn and promote my business."
Put a timeline to your goal
Giving yourself a deadline to achieve a goal is probably the best thing you can ever do for yourself. You are accountable to yourself by attaching a timeline to your goals.
Just remember, if you give yourself a week to do something, it will take a week. If your task only needs half a day to complete, set your goal to complete it in one day.
By doing this, you put a little pressure on yourself to achieve that goal by or before the set time.
Be accountable
Being accountable to yourself is an excellent way to make, keep, and achieve goals. Giving your word is a powerful tool in not only reaching, but also in exceeding clear and specific goals.
When your goals are specific and clear, success is just a stone's throw away.
Related Post: 5 Business Goals Examples for Bloggers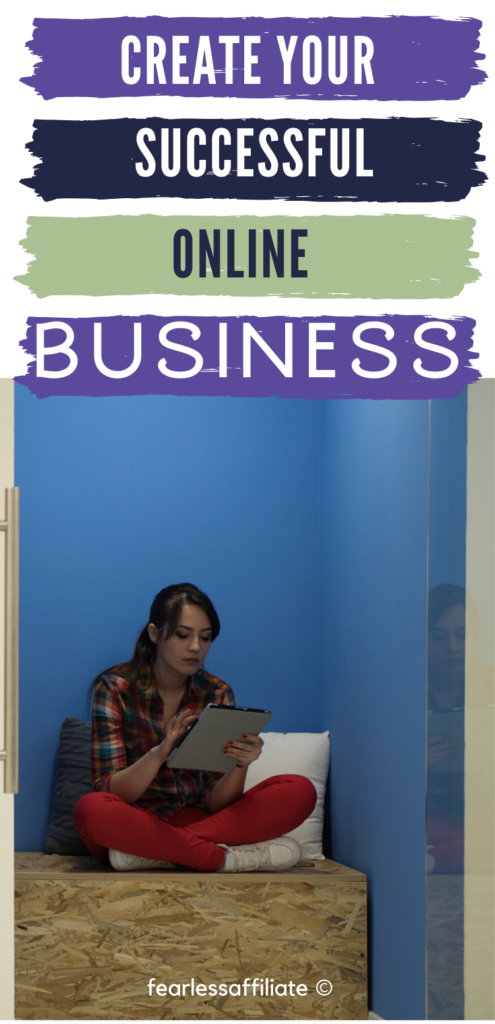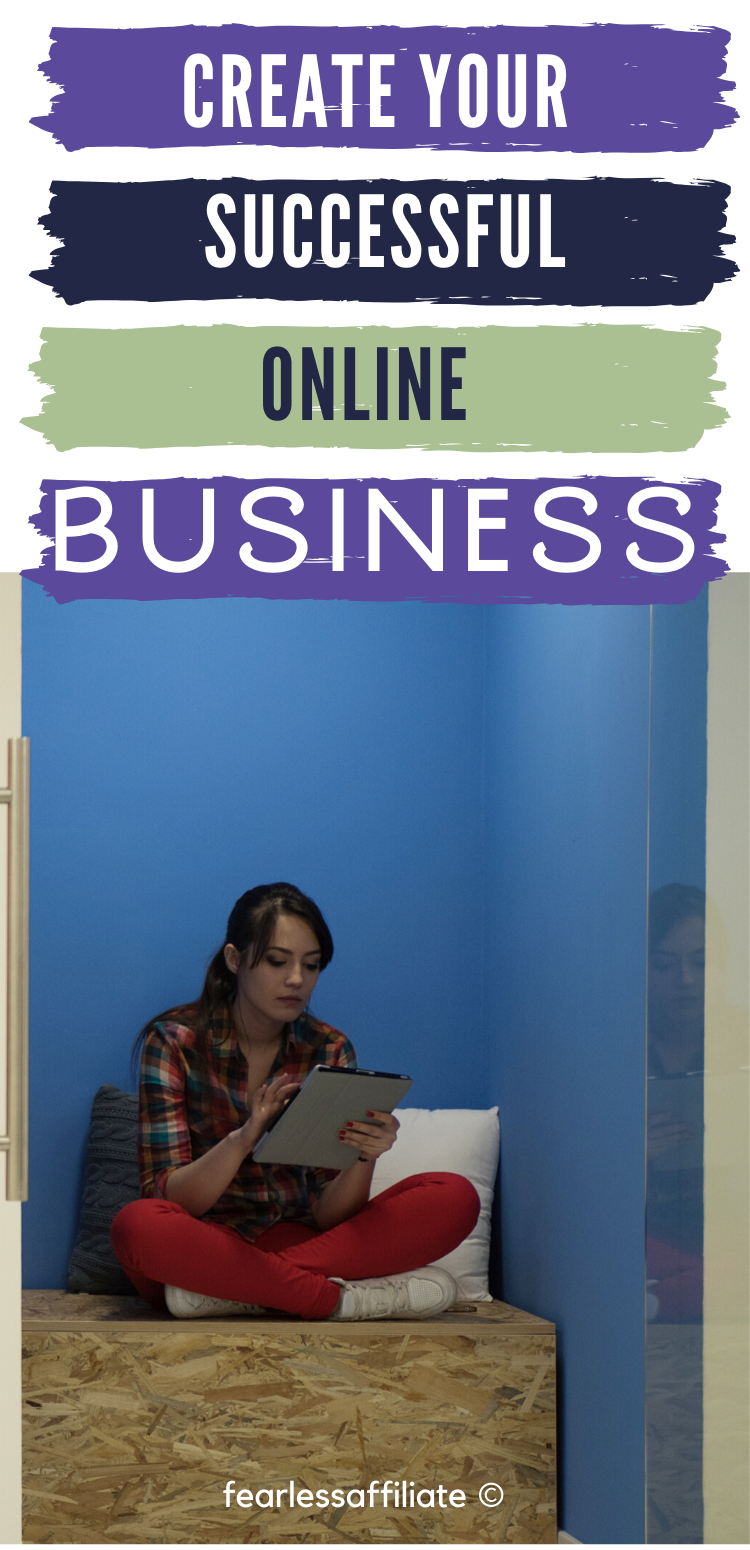 How to Identify Your Target Audience and Ideal Customer
Setting business goals is important, and so is defining who your audience is. After all, they will be part of your goals if you plan on expanding.
Without honing in on a specific target audience, you run the risk of missing the mark. There are several easy steps to identify your target audience and ideal customer.
Set Your Goals and Keep Your Goals
One of the best ways to identify your target audience is by setting goals for your business. Once you have set identifiable goals, your ideal customer will start to present him or herself.
Keeping true to those goals will ensure that your target audience and ideal customer will return time and again.
Measure Your Goals
Once you have established what your goals are, it is important to revisit those goals and measure them on a regular basis.
A great way to measure your goals to see if they are up-to-date is to utilize your subscribers.
Use your email service provider to send a survey to see whether or not your business is meeting and exceeding their needs.
Make sure to communicate with customers on social media as well.
Respond to their comments, and communicate via Twitter. See what the competition is doing and what trends are trending. Follow those trends.
Choose a Niche
Once you have set your goals and have established ways to measure those goals, make certain that you stick within your niche.
Often times, business owners tend to waiver outside their niche. Sometimes creative ideas just seem to flow and flow.
However, you must be true to your niche at all times. This is how you will be able to identify your target audience and your ideal customer.
Related Post: Find Your Niche in 15 Minutes
Create a Sub-Niche
Once you have created a niche, see if you can break it down further and create a sub-niche.
A niche would be something like married women and a sub-niche would be married women with small children.
Perhaps your business is a life coaching business that empowers married women with smaller children to educate themselves so that they can start a home-based business.
Related Post: 19 profitable Niches for Your Blog
Once you start your new business, you will begin to notice who is responding and who is not responding.
In this way, you can measure your target audience a little better and hone in on your ideal customer. Use your analytics to discover your audience.
Related Post: Google Analytics Tutorial
For example, you may notice that married women with older children may be in a better position to use your products and services as compared to married women with younger children.
Your target audience may present itself a little bit differently than you had planned.
Stay flexible, keep an open mind. Once you have established your ideal customer, make certain to keep it there and dedicate all your time and effort to that target audience and its ideal customer.
If you are still unsure of who your target audience is, use my Avatar Worksheet to hone in on them. It's in my Resource Library, so sign up and get the password immediately.
How to Make Your Online Business Stand Out from the Competition
Since the creation of the internet and social media, hundreds of thousands of businesses have emerged.
Getting your online business to stand out above the rest is your key goal, but how do you achieve that?
Let's look at several ways to make your business stand apart from the competition.
Evaluate Your Own Company
It is often very easy to compare your company to others. The tendency may be to think that they do something better than you.
However, it is most important to start from within. Evaluating your own company is the place to begin.
Take a good long look at where you have been static in your own company.
Has your company become stale and outdated?
Is there room for something new and innovative?
Does your product or service live up to today's standards?
Can you improve a product or service?
Are you using your analytics to create content that is already popular for your website?
What can you reuse – is there a product that you can enhance in order to gain new clients and customers?
Do you need to add or subtract topics on your website?
Do you use social media effectively?
If your website does not incorporate social media, then it is time to include this all-important aspect into your business. Many times a customer will immediately leave a web page if he or she does not see social media buttons.
Perhaps you need to set up a Facebook fan page if you do not already have one put in place. And don't forget that Pinterest is the worlds third largest search engine and great for free traffic.
See this post How To Use Pinterest for Business to get started pinning.
How can you reach more visitors?
Check to see if you are responding to comments that visitors leave on your web page. Engaging with clients is a sure-fire way to bring them closer to you rather than alienate them.
Reach out to other businesses and blogs to create a sharing opportunity on each other's web sites through guest blogging or blog rolls.
Email your subscribers on a regular basis and ask them to share your posts.
Join Facebook groups in your niche and try to connect with other bloggers. While you are there, read the group feed for clues to issues that you can solve on your website.
Ten Things You Can Discover about Your Competition
While it is important to evaluate your own business from time to time, it is equally important to evaluate your competition.
Here are ten things you want to know about your competition.
1. Identify your competitors
The first and most important aspect of checking out your competitors is to identify who they are. Start by doing an internet search of similar niche products or services.
2. Know their strengths
Knowing your competitors' strengths is important, as it can highlight your own weaknesses. If you know your competition's strength then you will be able to improvise and be innovative with your own products and services.
3. Know their weaknesses
If you know your competitors' weaknesses, chances are you will be able to use that knowledge to maximize your company's strengths.
4. Know their products, services, or goods
What products, goods, or services does your competition provide? Are they similar to yours? What unique twist might they offer on their services? How do they market them; is it through traditional advertising, online, or through video sales?
5. What their social media status looks like
Does your competition get many likes or comments as feedback on their blogs or websites? Are they even on social media? What do they post?
6. Who owns this business and what kind of individual is he or she
Does the business owner stand out on the front line or behind walls? Is the business owner someone who is philanthropic and altruistic? Does the persona of the business owner maximize its sales? Are they out in the public eye a lot?
7. What their price points are and are they competitive to yours
Do they have a lower price but cheaper quality as well? Do they mass produce, saving money for their customer? Are you able to compete with that?
8. Know their annual earnings (if this information is available)
Are their annual earnings public or private? Can you see their growth or decline in business over the last year?
9. Management analysis
Does this company or business have a quick turnaround of management professionals? If so, can you spot why and where their weaknesses are?
10. What types of guarantees and warranties do they put forth on their product or service
Does each competitor valiantly offer beneficial warranties and guarantees on their products and are their customers satisfied customers? Do their social media comments, tweets, and likes show happy consumers?
Why It's Important to Study Your Competition
With hundreds of thousands of websites, companies, and blogs, competition today is fierce – especially on the internet. However, many of the new websites and blogs are not reaching their full potential, either through negligence or ignorance.
This is your opportunity to blow past them. Rather than spending time trying to outsmart the competition, study them and make them your ally.
Studying Your Competition
Go on other blogs; check out their services and the quality of those services. They may have other products or services that you have not yet incorporated into your business model, for example:
eBooks
Videos
Newsletters
eCourses
Go on their Facebook fan pages and follow them on Twitter. See how many likes they receive, how long they have been around, and how they follow the trends.
Marketing and Social Media
Check out the competitions marketing strategy. Take a look at what may or may not be working for them.
See where and when and how many online or live seminars they host
Listen to their public speaking engagement
See how many books they have authored
Sign up for a free online tutorial or marketing event
By becoming familiar with your competition, you gain several benefits.
You spark your own ideas with a creative and innovative twist
An ability to follow and keep up with trends will keep you ahead of people who guess at what is popular
Following social media helps you to see what works
By seeing what topics are trending by looking at how many likes or retweets that company receives, you know what people are looking for
With the availability of social media, no man is an island.
Today, companies expect you to model yourselves after them thereby giving themselves incentives to create, recreate, and be more and more innovative every single day.
It is not only welcome, but also expected to guest blog and guest host on other companies websites. A good blog roll can mean new customers from other arenas that you did not tap into as of yet.
Put Your Money Where Your Mouth Is
When you create a product or offer a service, make sure that you offer guarantees.
More important than this, however, is that you have research and proven facts behind your products and claims. Test marketing a product or service is crucial to being hands down above the rest.
Build a Better Mouse Trap
One of the best ways to size up your competition is to see what customers dislike about their product and/or service. In this way, you are able to develop a newer product that works twice as fast or provides double the service.
Read reviews and ask around in groups. Let customer complaints fuel your imagination to do it and build it better.
Conclusion
As I have shown, starting an online business is not so hard. The challenges come from mindset and a lack of research on your competition. However, I have given many tips for how to deal with both of these issues.
Please share this post with anyone that you think will benefit from it.
And please sign up for my FREE weekly newsletter of tips and free stuff for bloggers. You will get the password for my Resource Library of freebie PDF's, like my Google Analytics cheatsheet or my SEO for beginners checklist. #win-win!
Ok, that is it from me. Now it is your turn – tell me your thoughts on starting an online business.
Have you been waffling on creating a website?
Are you concerned about the tech side?
Why would you want an online biz?
Tell me in the comments or email me at support@fearlessaffiliate.com
Don't forget to follow me on Pinterest
Have a great week and happy blogging!
-Irma 🙂