Today we talk about writing effective email subject lines. According to MailChimp "A successful email marketing campaign starts with a subject line that grabs the attention of your subscribers".
Well, that is all well and good, but if you have no experience with what your visitors want because you are new to email marketing and new to affiliate marketing, how do you know what to target in the subject line?
We are going to the MailChimp help files to see what they know, and how to use what they know to help us in our businesses. I will be poking around a few areas of the MailChimp website to find out the best practices for email marketing success.
If you are interested in writing emails that get opened, then creating effective subject lines is crucial!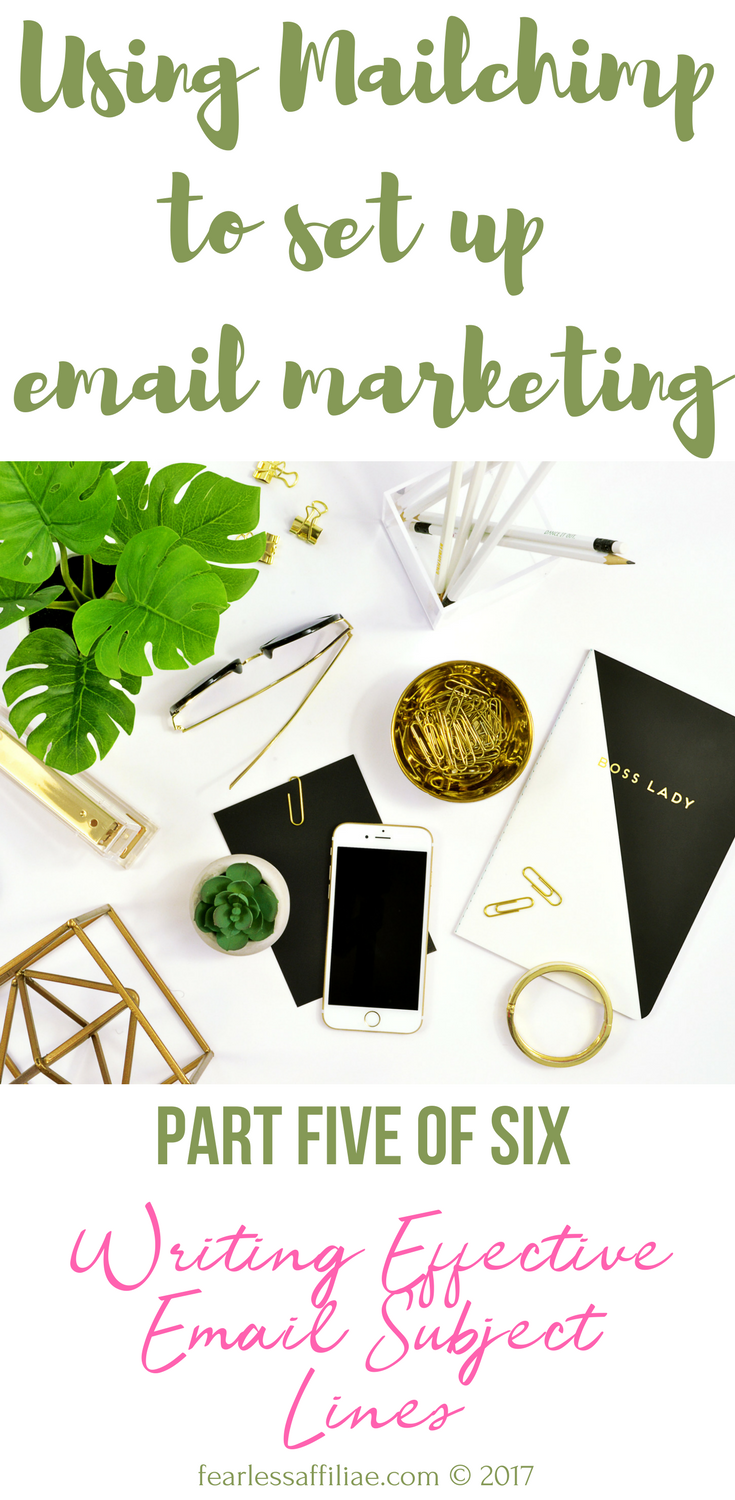 MailChimp analyzed 24 billion delivered emails with approximately 22,000 distinct words. One of their findings is that personalization works. You can personalize your email marketing using MERGE TAGS.
These are the tags you can use to add dynamic content to your campaigns. An example of this is the *|FNAME|* tag which adds the first name of the subscriber into your list. MailChimp has the MERGE TAGS drop down menu within the toolbar, so just place your cursor and click for the drop down menu to get all the choices for the tag that you need when writing campaigns.
Another thing that MailChimp learned was that using the word FREE is not guaranteed to help you. Although the word FREEBIE converted better generally, use of these words only helps in certain industries i.e. entertainment and food, while it works against you if you are in the medical, retail, or travel industries.
And some spam filters will automatically send an email with the word FREE in the subject line straight into the junk mail folder, so just be aware of this.
Action taking words can work for you, like Urgent or Important when appropriate. However most recipients do not like to be asked to sign up for anything and they really don't like to be told that this is their "last chance" to get something that they have already been emailed about. What recipients do like is seeing are the words Thank You.
Feel free to use an emoji if appropriate, but be sure to test how it looks on a mobile device because some devices render different versions of emoji's. The MailChimp program has emoji's built into the Email Subject field. Just click the smiley face for the drop down menu choices.
Short subject lines work better on a mobile device, so be sure to check your analytics to see whether the majority of your audience is on a desktop device or mobile, and plan accordingly. Consider a short subject line combined with an emoji!
MailChimp also has a subject line researcher. While you are creating your campaign, you navigate to the Setup step of the campaign. Under the Email Subject field, click How do I write a good subject line? In the pop-up modal, click Subject Line Researcher, and then choose Recent Subject Line Performance. Type in the phrase and click Search.
MailChimp also suggest that subject lines be "direct and descriptive" rather than trendy. An example of trendy is seasonal advertising i.e "Fall into Savings" or "Shop for Dad and grad!". Some people are okay with trendy, but many more want to know what exactly is inside the email, so try to communicate the benefits of your promotions, or call attention to specific details.
Testing, testing, 1,2,3…
You will likely have to try a few campaigns to see how well you are doing in this regard. I would suggest experimenting with an A/B test. MailChimp has some great tutorials, but I will give you the Cliffnotes version.
You are going to have to keep track of what is working, which means that if you think it is working, copy it in your next campaign. If it does not work very well in the next campaign, then only change one thing. You will not know what works or doesn't work if you scrap the whole thing and start over or if you change too much of what was working.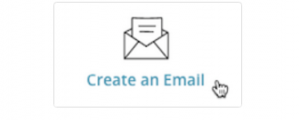 MailChimp has simplified this process by adding an A/B testing campaign to their program. Navigate to Campaigns > Create Campaign. In the pop-up modal, click Create An Email, then click A/B Test > Begin.
First, choose a variable type – Subject line, From Name, Content, or Send Time and then choose three variations. MailChimp will then generate all possible combinations and send them to different sets of subscribers. The combination that a subscriber receives is chosen at random and tracked solely for the purpose of choosing a winner, so you won't see which combination a subscriber received.
If you have a small list of subscribers you can send the combinations to all of your recipients or if you are testing Send Time. You then choose a winner using one of these options.
–Automatic: Open Rate, Click Rate, or Total Revenue
–Manual: Report Statistics
You can adjust your phrasing or sales offers; see if subscribers are more responsive to emails coming from a person or the name of your company; create different versions of your content; and learn when your subscribers are most likely to open your campaigns (this campaign requires you to send to everyone at once).
You will be able to gather data such as what day of the week gets better open rates? Or does a subject with an incentive or a teaser work best? Do subscribers prefer a campaign that contains a GIF or one with static images?
There are many ways to create effective email marketing campaigns, and as we see today, changing variables like the subject line or adding an emoji may just be the one things that helps your campaign. One thing that never changes with marketing is that things are changing all the time! This paradox keeps us busy, and also contributes to the "authority" in authority site.
I hope that you enjoyed reading this addition to our MailChimp email marketing campaign series of posts. Feel free to send this anyone that you think it may help.
Please leave comments in the box below. If you have suggestions for future post or see any errors or omissions please contact me at support@fearlessaffiliate.com