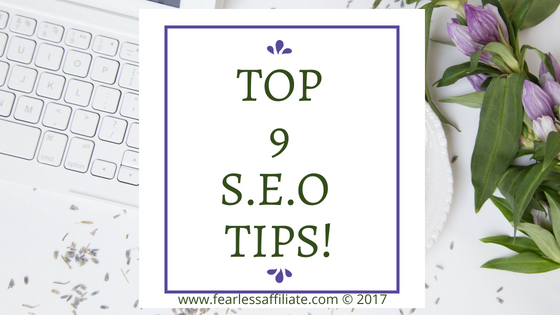 SEO stands for Search Engine Optimization, with the main point here being OPTIMIZATION and it is what bloggers do to rank higher in search engines. Google ranks by authority and relevance, which you can achieve with quality content and fully researched topics. Here are my top 9 SEO tips!
Google is always working on ways to improve the results when a user searches. When the Hummingbird algorithm came out, it was made to analyze and rank content in terms of topics as opposed to keywords. This means that Google will rank you better if your content is fully explored. Longer, more detailed posts are the way to go now, so you will need to do your homework and answer the 5 w's, and essentially become a true "authority" in all of your posts to get the most from Google's algorithms.
Related Post: 21 Proven Ways to Increase Traffic To Your Website
You should always make quality, engaging content your number one priority. Writing from the heart is the most important aspect of blogging. Sharing your knowledge is important to the world and teaching others gives us a sense of purpose.
WHY IS SEO IMPORTANT?
1: If you want to grow traffic to your website, you are going to want Google to be able to find it and to be able to send user's to you. SEO connects you to someone looking for you, and makes your website user friendly, faster and easier to navigate.
2: You must be clear about what your audience is looking for, and how you can provide it in a sea of competition. There are over 3 billion people online EVERY DAY, so you need to know who these searchers are and how to attract their attention. Researching your topic thoroughly is the best way to get started. Optimizing your posts to improve SEO is next.
3: What is the one main idea for your post? Use Google to see what kinds of questions people ask about it. Go to Google, and start typing in your idea. Watch to see the results that pop up before you finish your keyword/s. And be sure to check out the bottom of the page for "Searches related to…" which shows highlighted keywords. Also use the alphabet soup technique for discovering interesting content ideas. Giving visitors the best and most authoritative experience will bring them back again, and that is the point of SEO.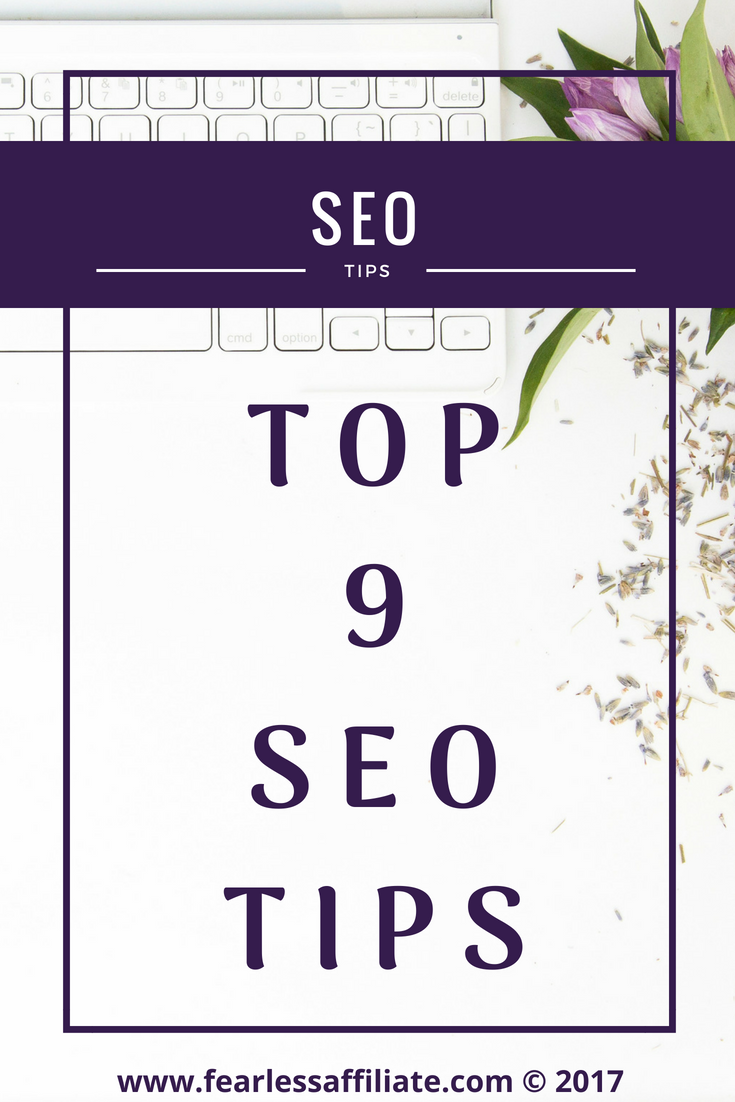 HOW EFFECTIVE IS SEO?
SEO is extremely effective if you create content that:
1: Correctly matches the post's title. Do not make the mistake of using a juicy title to intrigue visitors and then not have the content to match! If you have done your homework, you should know enough about your subject to write 750 to 3000 words or more, effectively using your keyword.
2: Write posts that use a normal, conversational tone that matches a user's ability to search using voice, which is more natural sounding. Have your post give off an air of a casual, friendly speaker giving the reader the information that they need and are searching for, which will offer trust to the visitor. Use common search terms and front load them into your title
3: As you climb the ranks with Google, you will naturally increase the traffic to your site. This will create brand awareness, which also translates into more visitors, and more site trust. Continually tweaking your SEO is cost effective marketing since you are constantly using the most current information to improve traffic. Just by the fact that you are using Google to search means you are getting information on what people around the world are asking about!
HOW CAN YOU MAKE YOUR WEBSITE SEO FRIENDLY?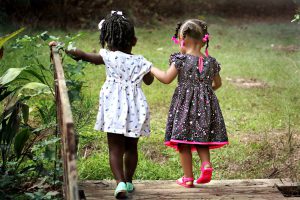 1: Place keywords strategically, but do not overload your post with them!! Create your post organically from your research; write content as if you are writing to inform an old friend of some useful information. This does not mean that you can ignore spelling and grammar, but you can be informal in your tone.
2: Do not copy your content from other authors. Create your posts, in your words, and with the intent to engage and entertain visitors. You want these people to return, and they will if they trust the content on your site and they trust YOU. Build a relationship with the people who visit by giving them interesting content to read and follow up on, and increase your traffic naturally.
3: Include Meta and title tags. Those boxes are there for a reason, and these are great places to use your keywords without looking like a spammer. Make them short, unique and descriptive. Optimized tags increase the click through rate, which also increases traffic.
Bonus tip: Optimize your site map. Google ranks pages, not websites. Optimize your current page and then go back and do what you can to optimize your older posts.
Related Post: Top 3 SEO Mistakes
Creating posts that are funny, timely and interesting is the best thing that you can do for your website, and it is the top priority for SEO. You can also link your posts to your G+ account for a little boost because Google indexes shared Google+ content very quickly! Social media is not going away for a while and this is a cheap and cheerful way for others to find you.
I hope that this post has been useful to you. How is your SEO? Do you have other SEO tips? Let me know in the comments; I love to read them!
Happy Blogging!
-Irma 🙂