Part One in this series is How to start and email marketing campaign.
Lead magnets are those free gifts or promotional items that you give to visitors in exchange for their email address. Most savvy online shoppers will not give their email address to just anyone, and these days many will not give it to you for free. Competition is fierce these days, and you want to not only get people to give you their email address but you want them to stick around so that you can help them for years to come.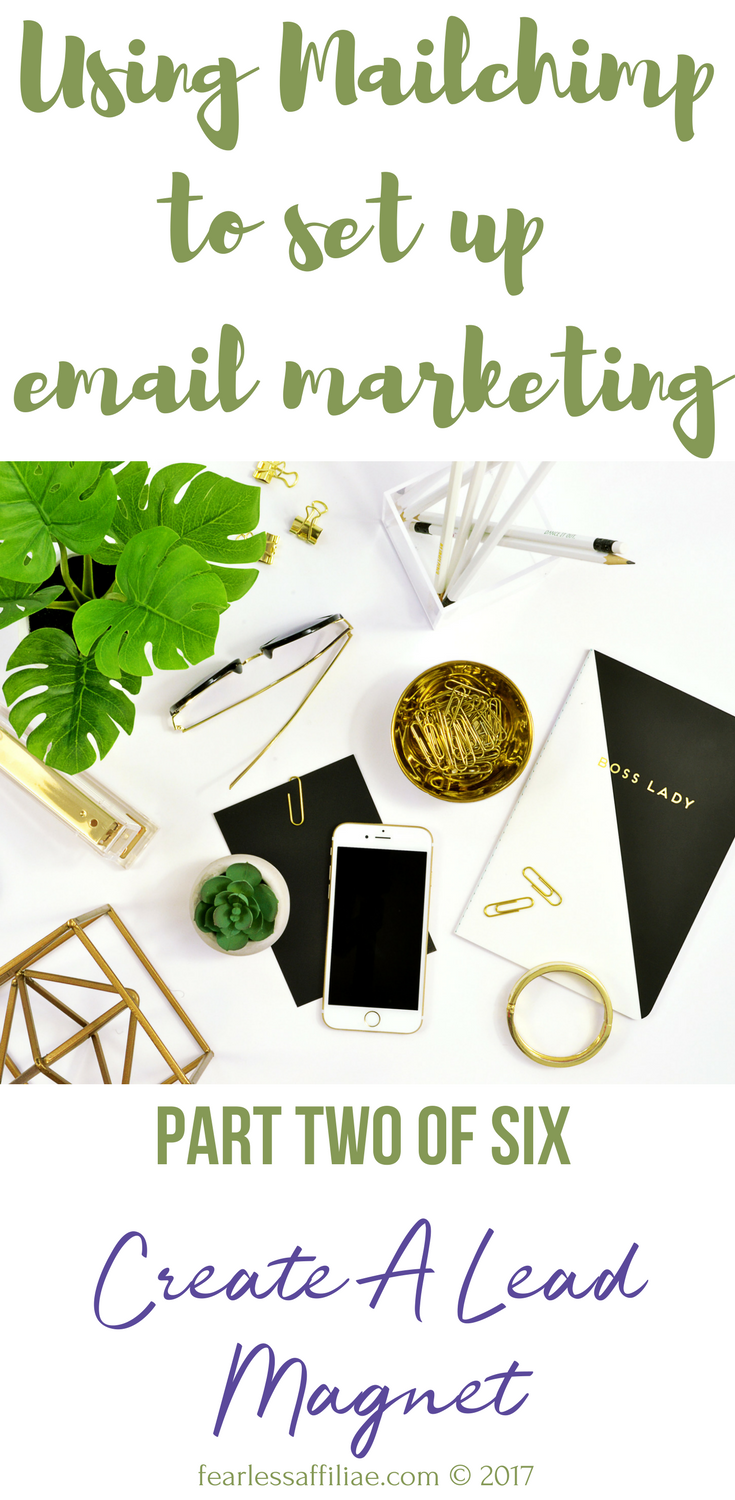 So, in regards to your niche, what does your customer want? And how can you give it to them? Your goal is to create a highly specific answer for their question, while creating a relationship that will last. Start by creating a list of situations that your customer deals with daily, and your solutions to these situations.
You must understand your niche and understand your audience when choosing a lead magnet to give to them. You want to know who your ideal customer is, what they really want and what they will buy, so that you give them a taste of what you have to offer them. Instead of a checklist of the "Top 10 toys for dogs" you might go with "Top 10 toys for poodles" or "Top 10 toys for pugs", noting that there are specific needs for specific dogs. You are attracting poodle owners, or pug owners, but not all dog owners.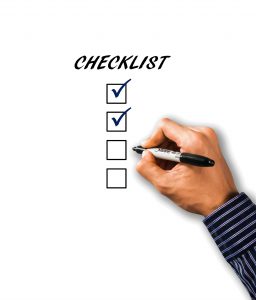 Your lead magnet does not have to be long or wordy. A one page checklist will do. You just need to solve ONE specific problem for your specific audience. Offer them the one "big thing" they want to solve their problem, something with a high perceived value – just don't make it look free. Use vague descriptors like "free report" or "free toolkit"; give your subscribers quality, but not so much quantity as to replace your blog!
Keep your magnet simple, so that a person can see right away how it will solve their problem. This gives them immediate gratification. You also want it to be action-driven. Give customers something that they can do right away. We will be promoting this in some kind of pop up box on our websites using MailChimp, and we want a headline that will entice viewers to click and subscribe.
You can create a document in either Word or Pages, and then choose "save as .pdf", making it easy to upload to your email marketing program.
Here are several options for lead magnets
The "cheat sheet"/ handout– One or two pages with checklists or mind maps (a graphic representation of ideas or concepts) that is easy to follow.

This is what a mind map looks like.

Templates– Make this to support what you are selling on your website, not replace it! This could be ad placement templates, a free crocheting pattern template, or a free "starting your…" template.
Guide/Report– The most basic of lead magnets, but it works! Be specific. You need to present information for one specific goal to one specific buyer-type. Think "10 Must Have Tips for Software Developers". Specific offer (10 Tips) for a specific buyer (software developer). Target only a specific audience, which you want to be your audience.
Sales material/consultation– Pricing (exchange email for the special price that only I can get you), incentives to buy (exchange email for a 20% off coupon), or trade email for a catalogue.
Discount/ free shipping– If you sell physical products, these are great incentives for a buyer to give you their email address.
Toolkit/Resource list– This might be a small collection of items, such as an e-book, a worksheet, a report or any combination of these, ready to use.
Free Training– A video, workbook, webinar, or a combination of any or all of these. Step by step solutions to problems are an excellent offer, and if you are creating and starring in the video, even better! This makes it more personalized.
Survey or Quiz-With results delivered by email. Try Interact They have a limited "Free Forever" plan.
Test or Assessment– For example, "Signs that your dog's obedience training is working" and then a list of things that prove or disprove that the training is working.
Free tools to use
There are many free tools available on the internet for creating stunning lead magnets. Check out these free tools and see if it sparks your creativity for providing a service that no one else is offering!
– Beacon Go to Beacon to turn blog posts into an ebook, checklist or resource guide. Super easy and fast! Go here first 🙂
– Canva Create your ebook cover, checklist, cheat sheet, or infographic.
– The Stocks. High quality and royalty free stock photos from 19 providers including Pixabay.
– Piktochart "An easy to use Infographic maker". You can watch the demo right on the home page.
– Small PDF "We make pdf easy" is their tagline. (Use it free, twice per hour).
– Gleam If you want to offer a contest or competition, then Gleam has what you need to get started
– Flipsnack Flip book creator and editor.
After checking out your beautifully crafted and exciting free gift, your subscribers should be happy enough to stay subscribed and keep checking out your amazing content week after week…fingers crossed! You can also create a free gift to someone who is planning to unsubscribe, which will be covered in part two of the MailChimp training.
I hope that you have enjoyed this article. If you see errors or omissions, please contact me at support@fearlessaffiliate.com. If you like this article, please leave comments in the box below and consider sharing it with others.