This turned into a series! lol
Part one is How To Start An Email Marketing Campaign
Part two is How To Create A Lead Magnet.
IDEAL CUSTOMER = AVATAR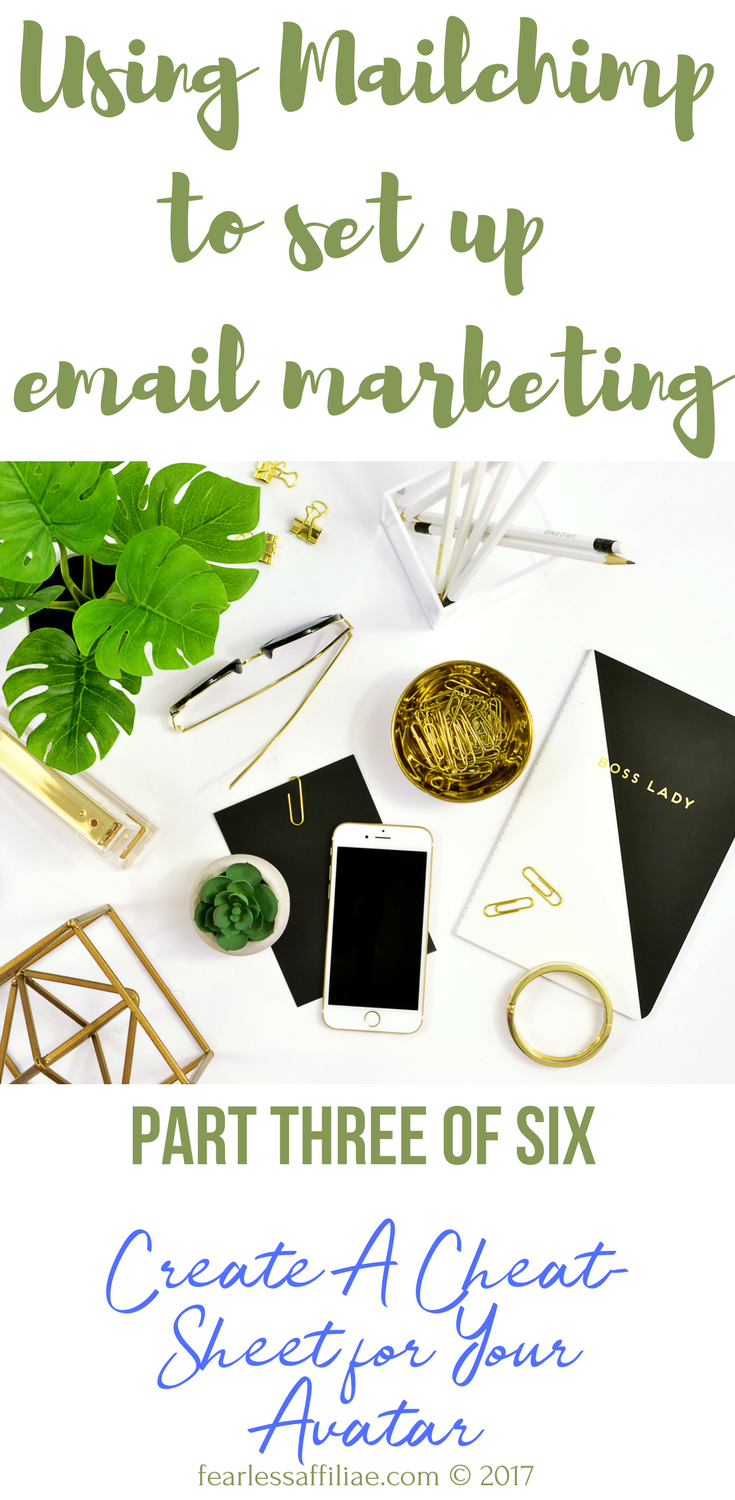 Today, I want you to decide who your ideal customer is…your AVATAR. Avatar is just a name given to the embodiment of who our ideal customer is. We will create a cheat sheet for them using Beacon.
It is important that you do a bit of work on figuring out who your "ideal customers" are. There is more than one "type" of customer for each product. For example, dogs toys. There are toys for puppies, who can be wild and who don't know the rules yet; then toys for adult dogs, and toys for older dogs who are a bit more tired and more settled into being dogs.
You do not want to target puppy toys to people with older dogs, because the needs are different. You can target your toys to all dog owners, knowing that the ones with puppies will eventually need new toys for their older dog, but when selling toys for puppies know that it is not all dog owners who will be interested. This shrinks your blog audience and customer base…in a good way!
For many of us with niches that target a broad audience from all walks of life and differing age groups, you cannot use the "avatar creation" worksheets that many tech-type bloggers refer to in their posts. People who are looking for a good toy for their puppy cannot be pinned down into categories like "annual revenue" or "years in current position" or you will never get any work done because you will be writing the various profiles of pretty much 7 billion people.
With that in mind, try to find 3 different customer-types for your business, i.e. puppy owners, adult dog owners, older dog owners.
Ask yourself:
– Who wants to buy my products/service?
– Why do they need my products/service?
– Where are they at in their buying experience? Research? Shopping? Buying?
– What is the product or service for? Themselves? Family or friends? A project they are creating?
– When do they need the product or service? Now? In the future?
– How can my product or service enhance their life? Save time? Save money? Or in the case of puppies, save furniture?

List 3 problems that your Avatar has
And how you will solve them, and how that will make them the avatar for your business. Again, using puppies (poor little doggy!)…
Puppy is chewing everything! Puppy ate my new shoes!
Puppy is jumping on everyone. Puppy ripped a hole in my new dress pants!
Puppy is "play" biting everyone. Puppy ripped a hole in my hand!
Here are three problems; can any of these be solved with your product, which is toys for puppies? Yes!
So now we have some "customer types" and we understand some problems that they have. You can you use this information to create a lead magnet! You do not need to create a cheat sheet that encompasses all of their problems, only one. Save the other problems for other lead magnets!
Go to Beacon and create an account. It won't take long and you will likely create more lead magnet projects, so you might as well go do it now.
After you create your account, and any time you log in after that, you will get a screen asking you to upgrade so that you can remove the logo from your creations. Beacon is on my list of top things to upgrade a.s.a.p. For now, the free account works for our purposes.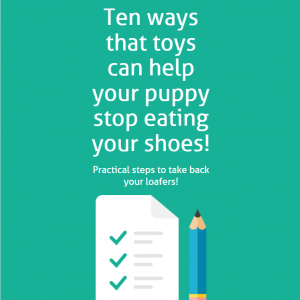 On the main page with the request to upgrade, you will find any projects that you have created, which you can delete, share, download or edit if you want. Above this, you will see a yellow CREATE NEW button. Click it. Choose your project. For today let's go with a simple CHECKLIST. This will also help you identify your avatar, since you are writing it for them.
We are doing original content today, so choose NO when asked if you want to import blog content. Choose a theme. On the second row down is a green The Checklist, which is what I am choosing.
Next, you will see 5 tabs on the left pane: Pages, Content, Layout, Colors, Fonts.
Under the tab heading PAGES, you will see The Checklist, 3 Steps to Better Checklists, and Call To Action. These are the pages of your checklist (front cover, checklist, back cover). You can click anywhere in the boxes on the right side to edit the front page of your checklist. When you are finished, you can click the right arrow in the top right corner (under the green GENERATE PDF button) and go to the next page.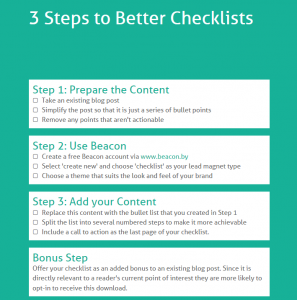 On this page, you will write your checklist, either recycled from old blog posts or new content. As you can see, they are giving you a few ideas for where to get content for your checklist. You can remove any of the white boxes, add links or photos, and modify it your way. From here, you can change the layout, colors and fonts. Be aware that changes that you make are only for your current page, and there is NO undo button.
This is where you will be answering the question of "How can I solve problems for my avatar?". Give them some information, but do not replace the need for your subscriber to come to your website. You only want to offer them a taste of what you have, not the whole plate!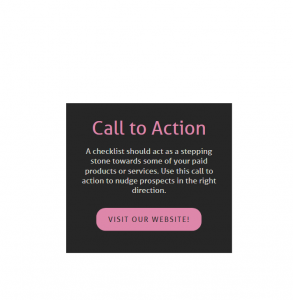 When you are happy with your creation, move on the back cover page, where you will place your call to action. There are more instructions for how to use the Call To Action back cover page, so go ahead and write something that will urge your avatar to return to your website for more wonderful information that will enhance their lives. You can place your url in the LINK URL box if you like, and add a catchy phrase for the button. Be aware that there will be a Beacon logo in the bottom corner of your creation if you are using the forever free subscription.
When you are happy with how things look, you can use the GENERATE PDF green button. In a short time (seconds,really!), you will have your new lead magnet! You can add this to your email marketing program to offer a nice free gift for your subscribers and encourage them to return again and again to your website.
I hope that this has been helpful to you. If you see errors or omissions please message me at support@fearlessaffiliate.com.
If you enjoyed this article, please leave comments in the box below and consider sharing this information with others.