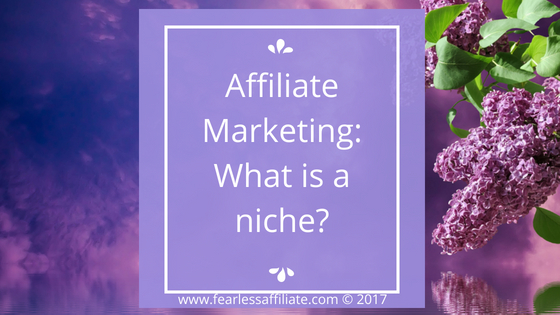 A niche is a "specific" item that people are searching for!
Sweaters are not a niche. A pink sweater with pom-pom ties at the neck is a niche. Very specific…very niche!
You may have a hobby that is a niche. Do you have dogs? Did you train them? That information may be the start of your niche online. Do not think that there is no one online who will want to read what you are writing. There are millions of people online every day, searching for information or products. You may have exactly what people are looking for!
You create a niche by identifying someone else's "wants"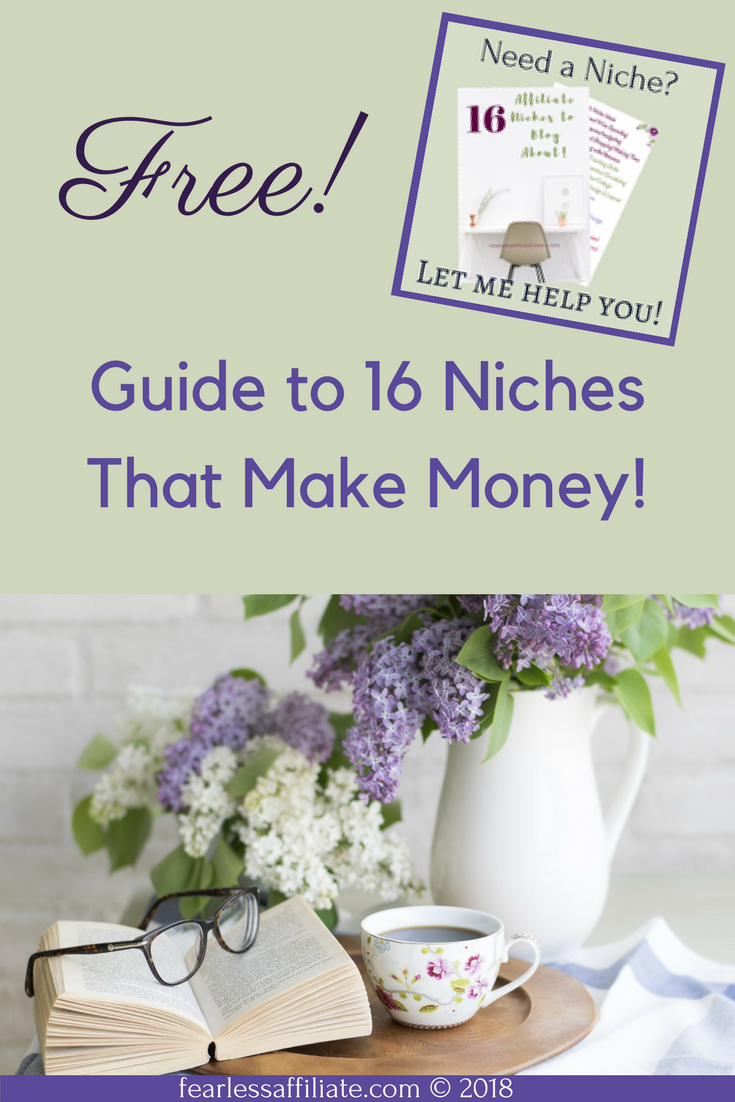 Everything that was ever invented came from someone's imagination, as they searched for an answer to a problem or lack. When people are searching for something on the internet, something to help them in their lives or that meets a need, they are usually specific about it. What they are searching for can be your niche.
Examples of niches include: training a specific type of dog, archery as a hobby, decade specific music, kung-fu movies, the lists can go on and on. Recent popular niches of 2017 are nootropics (smart drugs), fidget spinners, or beard oil. Some past niches that are still popular are adult coloring books, vapes, and matte lipstick.
Every year new products come out, become popular and they then fade as the next new products replace them. It is never ending, which is another reason that everyone should be blogging about something. We all have answers to the problems of others, and your blog could contain the inspiration for another person to create something that can really benefit mankind!
Why do I need a niche?
This is your speciality. This is what you are going to write about, so you need to be passionate about it. That is why hobbies make excellent niches; it is already something that you enjoy. All you have to do is write about the things that you know about your hobby. Do not worry about who will be reading your posts, only worry about writing about something that you CARE about, something that inspires you. You are creating your own market, and people will come.
Related Post: Finding a Niche That Works For You.
I will be talking about traffic generation in a later post. In the early stages, content and lots of it, is all that you have to worry about. So choose a topic that you will be able to write 10 to 30 different posts about. That may sound daunting, but realistically you will be writing 1 to 2 posts per week, on one of three to five themes.
You will write pretty much the way you talk, editing for grammar of course, and since most people can have way more than 30 conversations, you can see that writing 30 posts is not that much of a challenge.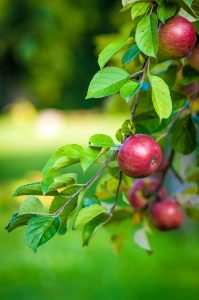 Apples come in many varieties, like niches!
For example, if you wanted to write a blog about apples, you could have for your themes: apples I like, apples I hate, and apples through history. You can research sub topics for each of these three categories and have tons on new content quite easily. Go to other blogs about apples and see what they have to say. Research varieties on google, and that should spark some ideas.
An example of a niche that everyone thought of…
My favorite example is the take-out coffee cup lid. Back in the 80's there were only standard plastic lids for coffee cups, with no tab or opening to sip out of. If you wanted to drink out of your cup, you took the lid off. Or you ripped a hole in the top.
Someone got wise to this and created a lid with a small crescent shape on one edge, with a notch on either side so that you could rip a semi-circle shaped hole in your cup. It was messy, but it was easier than ripping a random shape which could result in coffee dribbling out the sides and down your white shirt. Because you are always wearing white when you spill on yourself. At some point, these lids became the only ones the companies bought, because they are the lids that customers wanted.
Coffee cup lids became a niche!
Over the years, the cups have developed, so that now we have lids with a push button on top. Or you get a lid with a regular sippy hole in the top and a stopper to keep your beverage inside the cup. Super handy. As you can see, what started as one person solving a problem, became more people adapting that solution into what we have today. Niches change!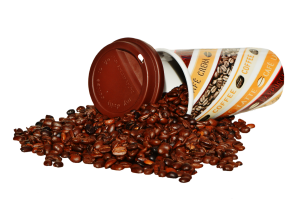 Take out coffee cup and one kind of lid
The thing about this example is, a lot of different people have gotten into the take out coffee cup lid niche. The cups have evolved and they types of lids have evolved as well, and now there are many varieties as the many people have come up with all kinds of creative ways to make it easier to drink coffee while driving!
What began as one person solving one problem, became an industry of many people finding new ways to solve this problem, as well as employment for many, many people.
Think about what you have to offer the world.
People have probably been telling you your whole life that you are so good at…something. Teaching…fixing…training…creating…painting…something. And you are good at it because you have an affinity, and because everyone is good at something.
Whether you want to earn money on your website as an affiliate marketer, or if you just want to share what you know because your only interest is sharing and helping, you can start a blog. There are free sub-domain websites that can be set up in a few minutes. Or you can do everything yourself and have full control.
We all have gifts to bring to the world, so I hope that I have inspired you to think about yours. Share your niche on your own website. Find out how to get your 2 free SiteRubix websites here.
Thank you for visiting today and happy blogging!
-Irma 🙂