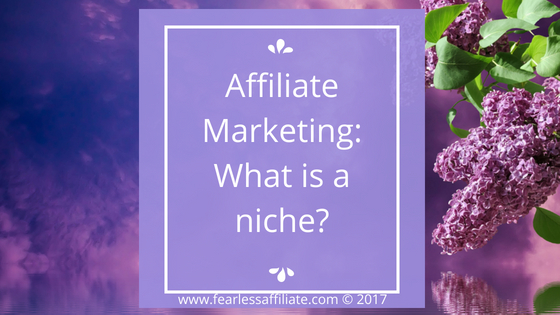 A niche is a "specific" item that people are searching for!
Sweaters are not a niche. A pink sweater with pom-pom ties at the neck is a niche. Very specific…very niche!
Why is this important? You may be so good at something that you are an authority on that subject. That may be your niche and your way to earn money online. You can write blog posts that contain affiliate links to products. Someone reads your blog, clicks a link and you receive a commission. That is affiliate marketing.
Do not think that there is no one online who will want to read what you are writing. There are millions of people online every day, searching for information or products. You may have exactly what people are looking for! You only need to be a step or two ahead of someone else to help them.
I started my website to help bloggers find legitimate and practical information on how to start a blog. I chose my niche because some of my research into how to start affiliate marketing led me to some unscrupulous sites. Sites that charge you $99 to find out what they are offering. Or worse, $249 just for the privilege of joining. Say whaaaat?
Why do I need a niche?
This is your specialty and it will be what sets you apart from similar websites. Other websites may talk about any old camping gear. Your website talks about specific, high quality gear for a hike on the Pacific Coast Trail.
Hobbies make excellent niches; it is already something that you enjoy. Write about the things that you know about your hobby, and any tips you have for success.
Are you a good cook? You can teach people how to properly use a knife, or buy quality cookware, or how to chop an onion quickly and without tears.
Maybe you know a lot about barbecues. You can write review posts on which ones are better than others. Or where to get quality tools. Or how to grill a perfect steak.
I have seen websites on all of these topics: chainsaws; walking poles; creating a home teeth whitening kit; how to find the cheapest accommodations anywhere; collecting sea glass and what to make with it; how to help your teen apply for student loans and scholarships; and best green smoothies for different times of day.
Related Post: Finding a Niche That Works For You.
Choose a topic that you will be able to write 10 to 30 different posts about. That may sound daunting, but realistically you will be writing 1 to 2 posts per week, on one of three to five sub-topics of your niche. Once you start really thinking about your niche topic, and research some competing websites, you will find lots to write about.
Can I blog without a niche?
You sure can, but that will make searching for your website difficult. What would a person search for on Google in order to find your website? And could they find it again weeks or months later?
Consider doing a "lifestyle" website, which is usually several niche topics. Lifestyle blogs allow you talk about the things that matter most to you in your life. Pick your three favorite things to talk about and start writing!
There are plenty of blogs like this. Think makeup, style, and travel. Or cats, dogs, and teenagers. Another example might be RV travel with small children who are home-schooled. Or homesteading, disaster prepping, and raising a specific breed of dog. The possible combinations are limitless.
How do I find my niche?
When people are searching for something on the internet, something to help them in their lives or that meets a need, they are usually specific about it. What they are searching for can be your niche.
Think about how you search on Google.
Usually it is specific and brief. No one wants to type a long string of words into Google because that nets a huge variety of answers. The more specific the search term, the more likely you will get an answer that helps you. That is what everyone wants from a search engine…specific answers.
Examples of niches include: training a dog, archery as a hobby, decade specific music, kung-fu movies, the lists can go on and on. Recent popular niches are nootropics (smart drugs), fidget spinners, or beard oil. Some past niches that are still popular are adult coloring books, vapes, and matte lipstick.
If you want to "niche down" you will get even more specific: not just training a dog, but training a specific breed or dog. Or training a puppy vs teaching an old dog a new trick. Or training a specific breed of puppy. See how that works? The more specific, the smaller and more dedicated the audience. Your website will weed out the people looking for generic information.
What you are left with are people who are truly interested in what you have to say. They searched for something specific and found you.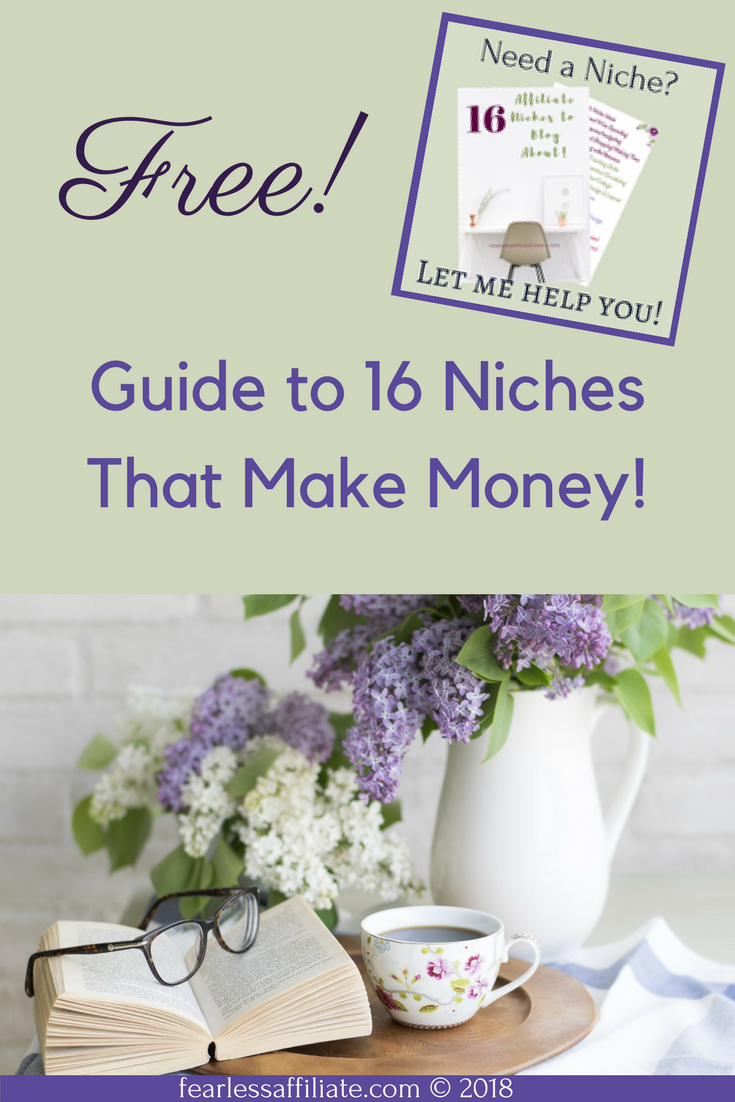 Apples come in many varieties, like niches!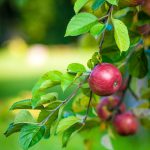 If you wanted to write a blog about apples, you could have topics like: apples I like, apples I hate, and apples through history. Or eating apples, cooking apples, and apples for carving. That last one is based on those dried apple faces or shrunken apple heads that are a hobby for some people. Seriously Google it!
You can research sub topics for each of these three categories and have tons on new content quite easily. Go to other blogs about apples and see what they have to say. Research varieties on google, and that should spark some ideas.
An example of a niche that everyone thought of…
My favorite example of a niche is the take-out coffee cup lid. Back in the 80's there were only standard plastic lids for coffee cups, with no tab or opening to sip out of. If you wanted to drink out of your cup, you took the lid off. Or you ripped a hole in the top.
Someone got wise to this and created a lid with a small crescent shape on one edge, with a notch on either side so that you could rip a semi-circle shaped hole in your cup. It was messy, but it was easier than ripping a random shape which could result in coffee dribbling out the sides and down your white shirt. Because you are always wearing white when you spill on yourself. At some point, these lids became the only ones the companies bought, because they are the lids that customers wanted.
Coffee cup lids became a niche!
Over the years, the cups have developed, so that now we have lids with a push button on top. Or you get a lid with a regular sippy hole in the top and a stopper to keep your beverage inside the cup. Super handy.
As you can see, what started as one person solving a problem, became more people adapting that solution into what we have today. Niches change and there is always room for improvement, supplementation or just a complete overhaul.
Take out coffee cup and one kind of lid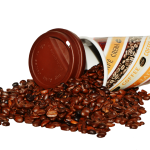 The thing about this example is, a lot of different people have gotten into the take out coffee cup lid niche. The cups have evolved and the types of lids have evolved as well, and now there are many varieties as the many people have come up with all kinds of creative ways to make it easier to drink coffee while driving!
In this case, the more people who got into this niche, the more varied and useful the end products became. Yay!
What began as one person solving one problem, became an industry of many people finding new ways to solve this problem, as well as employment for many, many people.
your specific niche
People have probably been telling you your whole life that you are so good at something. Teaching…fixing…training…creating…painting…something. And you are good at it because you have an affinity; an innate ability to think about and discuss this subject. That is your niche.
Some popular website niches are:
Personal Finance
Children and Family
Pets
Hobbies
Home
Food
Inspiration and Self-Help
Travel
As you can see, there is an infinite number of niches. Sign up for my newsletter to get a free printable list of 16 niches that work well with affiliate marketing.
Whether you want to earn money on your website as an affiliate marketer, or if you just want to share and help, you can start a blog.
Related Post: How to Start a Blog and Make Money Online
Final Thoughts
I hope that I have inspired you to think about what your niche might be. Please consider sharing your gifts and talents with the world. We are all waiting for your information and inspiration! Many of the websites that you visit were also just a spark of an idea once upon a time. Now they inspire people daily! That can be your legacy.
If you like what you are reading please sign up for my free weekly newsletter of tips and freebies for bloggers, regardless of niche. And please follow me Pinterest.
Until next time, happy blogging!
-Irma 🙂