The Law of Attraction basically states that like attracts like. Whatever our predominant thought is, is what dictates our reality. Negative thoughts attract negative circumstances. And positive thoughts attract positive circumstances.
So let's take a look at the Law of Attraction in regard to goal setting.
I wrote about setting goals, but there is another piece of this puzzle, and that is staying positive about what you want. Remaining positive, regardless of what outward appearances look like, is the key to successfully attaining your goals.
Many people who start affiliate marketing and/or blogging are hoping to earn money and create an income so that they can give up their jobs. If you are only half-hearted, or give up when things seem bleak you may not be in alignment with what you really want or you may not know how to set goals that are achievable. Let us work on that together!
What are your specific goals?
Each goal must be written out clearly; if part of it is vague, then search out what it is that you really want. Ask yourself "if I could have anything in the world, what would I want?" and then ask yourself "why?" Feel free to adapt your goals as your understanding of what you want changes, and as you successfully achieve your goals, write up new ones.
Most of the things that we want i.e. a million dollars, are not so much about the money but the feelings that the money will give us. I used to be a person who bought lottery tickets, hoping for that big win. After I started really reading up on LOA, I realized that it was not the money that I really wanted per se, but the feeling of freedom. Freedom from my 9-5 job, freedom to go anywhere and do anything whenever I wanted. Freedom.
I once read the goals of a successful online entrepreneur, that were stated as "I want to make money from anywhere in the world, while I am travelling. I want to generate money no matter where I am". Those goals resonated with me, and I thought that is what I want! I set that goal, not knowing at the time how I would achieve it.
I did a lot of research on how that goal could be achieved, and settled on affiliate marketing, which can be done with a laptop from anywhere in the world.
Measuring The Success of Your Goals
How do I know if what I am doing is bringing me closer to my goals? Well, how do you feel about it? Are things lining up for you? Or do you hit a wall with every move that you make?
You will know that you are in alignment with what you really want when you see that you are progressing down a path, and if every step you take allows you to see a little further down that path. If you are not in alignment, then you must look at your goals again and search for what you really want. Do you BELIEVE that your goal is attainable? Are you staying positive in the reality that you can have what you want?
Another aspect of this is that sometimes as we are busy changing our lives, we find that fear moves into our hearts. We can doubt that what we are doing is good for us. We start to fear that we are making a big mistake. This does not mean that we are not in alignment. I find that when this happens, it is a challenge from the universe on whether I really want what I say I want. I find that it is best to just keep focusing on my goals and remain positive. The last time this happened to me, I pushed through it with positive thinking, and had 2 sales the next day!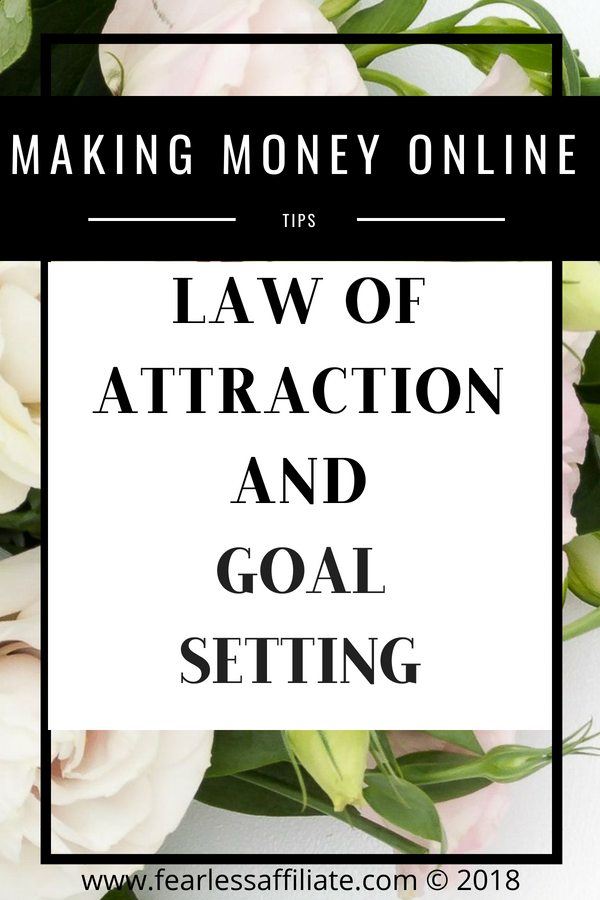 Attainability
It is good to write out some of your goals in a backwards timeline, but also in the present tense. For example, in 5 years I am a millionaire; in 3 years from now I am making $100,000.00 a year; In 1 year from now, I am making $50,000.00 a year; this month I will make $4000.00. You can measure your success with this goal every month, which makes it easy to see how it can progress in 1 year. If you earn only $3500.00 in the first month, would you consider this success or failure because you did not reach $4000.00?
Using the above goal, if you do not achieve $4000.00 a month, is there something that you can adjust to increase your income? Is there some action that you can take? Will a little tweaking bring you up to that goal or perhaps beyond? And most importantly, is your goal realistic for you? Can you really believe in this goal? You may have to start with a goal that you believe is more attainable, and once successful with this goal it is easier to up the ante. However, do not be afraid to set big, scary goals because this is how we grow; by learning that we are capable of much more than we (or others) think. It is always up to us and our attitude about our goals that will show whether we will be successful or not.
Relevance
We must keep adjusting our goals as things come into alignment with them. As things happen, and we see the potential of how that will impact our lives, we can change what we want accordingly. Visualize what you want. Immerse yourself in that visualization. See, touch, feel, smell whatever is going on around you, in your mind. You will recognize the things you want, and what you do not want.
If you are having trouble deciding what you want, try writing down on the left hand side of a piece of paper, what you DO NOT want. Then try writing on the right hand side whatever the opposite of that is for you, and then focus on that. Be as detailed as you can be with the items that you DO want.
WHAT I DO NOT WANT
-Abusive relationship
-9 to 5 job
WHAT I DO WANT
-Loving, supportive, partner who inspires me to be myself and loves me for it! Someone who will bring me coffee in the morning!
-Freedom to earn a $10,000.00 a month from anywhere in the world. Ability to travel monthly, and learn new things to write about.
Is It Track-able?(or time bound)
This is the easiest way to see if we are in alignment with our goals. How much success are we having? Write out your goals and then keep this "list" in a place where you can review it daily and monitor how things are going in your life. If you are in affiliate marketing, this can be measured by whether you have an increase in the number of visitors to your site and whether you are getting any sales in the products that you are reviewing/selling.
You can also measure this by how you feel on any given day. Is your attitude more positive? Do more people seem to gravitate to you because you seem to have become more…fun, happy, positive or just more? Do more people ask for your advice? Do you find that you are not bothered by things that may have bothered you in the past? Do you get better parking spots? Do you get more green lights? Is unexpected money showing up for you? Or other benefits, like people giving you tickets for sold-out events?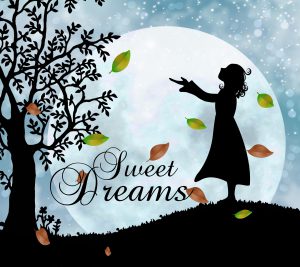 If it seems that things are "going your way" then you are in alignment with the universe. Keep track of these events and how you are reacting and keep testing which elements work the best for you. And as you learn how to make things work for you in your life, remember to share these tips with people who ask you why everything in your life is "suddenly" so great, because the best part of being successful is being able to share that success with others. No man (or woman!) is an island!
Well, that is it for now. If you like this post, please share it with anyone that you think can benefit from it.
Happy blogging and follow me on Pinterest!
-Irma 🙂