Affiliate marketing for beginners…what is it and why would you want to do it?
Are you interested in earning passive (set-it-and-forget-it) income, but are unsure of how to get started?
Do you wonder if you can turn it into a full-time income?
Does earning money online seem too good to be true?
Is there affiliate marketing for beginners that is free?
Today we are going to discuss getting started with this type of passive income. You can set it up and then leave it to earn you income…if you do it right.
This post was originally published October 30th, 2018 and has been updated to be current with new information. This post may contain affiliate links. If you click a link and make a purchase, I may receive a commission at no extra cost to you. Full disclosure is here.
Welcome to Fearless Affiliate.
My name is Irma and I help new bloggers to learn the ropes. There is a lot to take in that first year of blogging, from choosing a niche to changing your mindset from worker bee mentality to that of successful entrepreneur.
I like to focus on practical information and positive thinking, so if that sounds good to you please sign up for my weekly newsletter of tips and free stuff for bloggers.
Subscribers will get exclusive content, including my latest guide The 5-Minute Guide to Affiliate Marketing. Grab your copy by clicking the sign up box below:
Affiliate Marketing for Passive Income…What Is It?
When I first looked into ways to earn money online, I was overwhelmed with all the blog posts on the subject.
I did not know who to trust, and I was sure not going to give some stranger money for a course that may or may not answer my questions.
I ended up in an affiliate marketing membership that cost more money than I ever received in commissions. #sigh
Affiliate marketing is one type of passive income.
At its heart, you create content and encourage people to click through to products that can help them in that area.
The products can be affiliate products, like eBooks or eCourses, which would pay you money for promoting them, i.e. commissions.
There are other ways to make money online, and it is helpful to understand how affiliate marketing fits in.
It is rare to find an affiliate product that will pay all the bills, but it does happen.
Some bloggers got started promoting website hosting before blogging got so huge, and now they make full-time income from that.
However, that hosting company may go downhill, dragging your commissions with it. So it is never a good idea to rely on only one type of income.
Why Is It Called 'Affiliate'?
Affiliate products are items that pay out a commission to the people who promote it. If you are promoting these products, that makes you "affiliated" with the company.
You are not in that company, you are more like a sub-contractor. Affiliate marketing takes time to learn, but it is worth the trouble because you can use that education in multiple ways.
This is a win-win situation, because you earn from your sales and the product company does not have pay a ton for marketing.
Affiliate marketing is part of a sales funnel.
The idea of a sales funnel is to bring people in at the top, which is the widest part of an actual funnel. As the funnel narrows, you lose people.
The reasons people leave the funnel are:
They do not know you well enough to give you their money (know)
The way you teach does not resonate with them (like)
Or there are trust issues (trust)
If you can get people to stay until the bottom of the funnel, they will be more likely to buy from you or trust your links.
However, if you are creating content that resonates with people right away, they may reach the bottom of the funnel faster.
That usually happens because you have a level of knowledge on that topic that many people are interested in.
You see this with newer diets like Keto or Vegan, or with other health topics, like mental health. Or people who are up on the current trending topics.
Most affiliate products have multiple people promoting them
This is not a bad thing!
Some readers may not resonate with anyone but you. Your specific knowledge and teaching style will attract them, and they will become 'your people'.
Affiliate marketing has been around for a long time on the internet.
Most of the blogs that you go to have affiliate programs of some kind or they are working on creating products that you can be an affiliate of.
There are products for pretty much any blog niche that you can think of.
You do not need a blog to do affiliate marketing but it is much easier to do the marketing that way.
Check the footer of the websites that you like to frequent and you will see something like "become an affiliate". When you see this, you know that you can sign up and promote that website/company/product.
Related Post: Can I do affiliate marketing without a website?
Commissions range from smaller 4%-8% on Amazon (more about that later), to 35% to 50% commissions for private affiliate products on products for almost every niche.
Many people create blogs specifically to become affiliates, as this is an excellent way to earn passive income. A blog post written two years ago can generate affiliate income today!
What do I have to do to get started?
As I mentioned earlier, the easiest way is to start a blog.
If your goal is to make money online, do not use a free website like Wix. They promote their own products and do not want the competition.
Instead, go for the WordPress.org website that comes free when you pay for website hosting.
WordPress.org

is the original free open-source software for blogging

WordPress also has a free website (like Wix) for hobby bloggers. You do not want that one.

You want the WordPress that comes free with website hosting.

If you checkout a website hosting company like Siteground, you can see the options available for different types of businesses. One of those options is called 'Reliable Website Hosting'.

This is a WordPress.org website (the most popular content management system to use), that has thousands of plugins and tons of free themes.
But most importantly, you can monetize these websites with affiliate links!
Incidentally, website hosting is not expensive when compared to starting other businesses.
You can get a full year of hosting for less than $100 at most sites. This is cheaper than most product kits you might buy to sell at home parties.
Picking A Blogging Niche
A niche is the topic or subject of your blog.
If you sign up for my free weekly newsletter, my Resource Library contains a report called "5 Secrets To Finding Your Niche", which may help you decide.
If your goal is to earn an income from your blog and affiliate programs, then it is best to choose a niche where it is easy to earn money.
If one of your hobbies, or your area of expertise, falls into any of these categories, it will be easier to earn from it.
The easiest niches to earn money with are:
Money (earning, saving, investing, earning money online)
Relationships (Dating, love, family, babies, toddlers, teens)
Health & Fitness (fixing or improving it)
Food (Vegan, Keto, Sugar Free, Whole 30,)
Personal development (law of attraction, positive thinking, Goal Setting, Planners).
Fashion & Beauty (clothing, makeup, skincare products)
Pets (toys, training, accessories, clothing)
Travel (cruises, in an RV, camping & equipment)
There are lots of other niches, and most of them have affiliate products to promote.
Regardless of which niche you choose, your goal should be solving the problems of your readers first. People can smell it when someone is trying to sell them something.
If you focus on helping people first, they are more likely to consider you later when they need more or different help.
So it is a good idea to start a website about something that you already know a lot about or that you are willing to research a lot of blog posts about.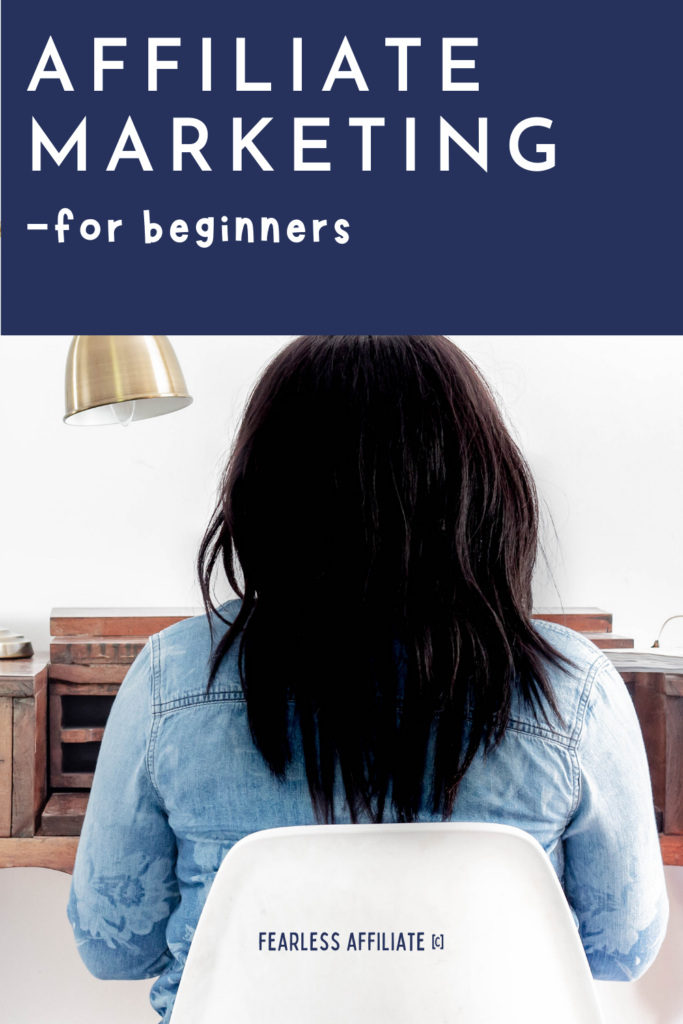 Why would I do affiliate marketing?
Passive income baby. That sweet, sweet cash. Moolah. Coin. Cheddar. Okay, enough.
Passive income is a kind of set-it-and-forget-it income.
You write a post, it earns money for as long as it is searchable on the internet.
Write a post today and have it earning money for your forever. As long as the post is well written and helpful to others and the affiliate links are sprinkled throughout and not on every line of the post.
Writing consistently and using affiliate links can turn from passive income into a full time gig over time.
Many people ended up with successful blogs without even trying. They just wanted to share what they knew about something, and their willingness to help strangers made them a go-to person.
When website visitors feel that you are trying to help, they are more likely to become your fans.
Once you are able to successfully sell to your readers, it is just a matter of scaling your business. Because now you know how.
Just keep scaling what you do and soon you will have several posts earning you money every month.
Use Google Analytics to keep track of which of your posts are the most popular every month, three months or six months, and keep writing posts like that.
Related Post: Google Analytics Tutorial
Where To Find Affiliate Products To Promote
Affiliate networks are free to join. If someone asks you to pay to promote their product, run the other way!
You should never have to pay to be an affiliate of anything.
If you can write a post and link to a product, then Amazon takes care of the fulfillment part. You can easily become an Amazon Associate from your personal account, or you can create a business account.
If you are outside the USA, then create one locally (your country) as well as the .com version.
Amazon has the lowest commissions, but they make up for that with having a bazillion products for you to promote. And if someone clicks your link but purchases a different product with 24 hours, you get the commission for that sale!
Other affiliate networks include: ShareASale, CJ Affiliate, and Clickbank.
Apply and look through their catalogue of products. These are three that I know and use, but there are many others.
This is also a great way to see if the niche that you are thinking of has any good products.
For example, in the blogging about blogging niche (mine), ShareAsale offers Tailwind, a hugely popular pin scheduling tool for Pinterest marketers who share blog posts on Pinterest.
Click my link to Tailwind and try it for free and get a free month on the yearly plan!
How do you know which product is right for you and your blog?
A lot of affiliate marketing is trial and error.
You just have to sign up for a product, review it on your blog and strategically place your links. And then move on to another product, rinse and repeat.
Try to keep your products related to your niche to make it easier. In other words, promote dog toys on your dog training blog and not kids clothing.
If you choose a niche that you are not familiar with but are curious about, then you can also purchase ebooks and courses and then review them for your readers.
And feel free to tell your readers that you are new to this topic and that they are free to learn along with you!
Writing product reviews is the easiest for you and most helpful for your readers who are interested in products but do not want to do all the research.
When and how will I get paid?
When you make a sale, you will not get paid for at least 30 days after the sale and likely a bit longer.
This is because of people who impulse buy and then change their minds, or if their payment is not successful. All the affiliate programs that I deal with have a hold-back period.
This is why you need more than one product to promote.
Ideally it is nice to have some sales every month, giving you some extra cash to live your life on your terms.
Many affiliate programs require you to have some kind of online payment system in place, like PayPal or Stripe.
Who will purchase these affiliate products?
People who need the solution that you are promoting.
If they search out their problem and end up at your website, and you have a compelling blog post with links to the solution, then…TA DA, you have a potential sale.
So obviously you need some traffic to bring these people to your blog.
A fast way to bring free traffic is Pinterest. Write a post, create a pin that points to that post and has a clear call-to-action on the pin to encourage click-throughs. Rinse. Repeat.
Related Post: How To Get Blog Traffic from Pinterest
Consider This Affordable Affiliate Marketing Course
Affiliate marketing is a long game, and anyone who wants to earn extra money can do this; seniors, students, stay at home moms, and anyone with some spare time in their week to set up a website, write some posts, and add their links.
If you need a more detailed course, I can recommend Carly Campbell's Affiliate Marketing for Bloggers.
Affiliate Marketing for Bloggers has tons of tips and strategies for promoting affiliate links, as well as all of the best practices.
Carly has the successful blog Mommy on Purpose, and I learned several new tricks from her course. ($79) This is the course that I chose when I needed to learn more, and it is super helpful for any blogger at any stage of affiliate marketing.
I will caution you that this course is for the intermediate blogger. It is recommended that you have at least 25 blog posts on your site, so that you can gather useful data.
Conclusion
Affiliate marketing is just one form of passive income, but it is popular because you can get started for almost nothing – just website hosting. Affiliate programs are free to join.
And it pairs well with other marketing. You can easily put affiliate links in your newsletters and in Pinterest pins to bring more people to your website or products.
As well, if you ever create your own products, you can have your own affiliates! It is something to think about.
If you have enjoyed this post, please share it with anyone that you think can benefit from it. Sharing is caring!
And do not forget to sign up for my free guide, The 5-Minute Guide to Affiliate Marketing. Just fill in the opt-in form and your guide will make its way to your inbox in about 5 minutes or less.
Happy Blogging, and follow me on Pinterest! And sign up for my free weekly newsletter of tips, deals, and freebies for bloggers.
-Irma 🙂