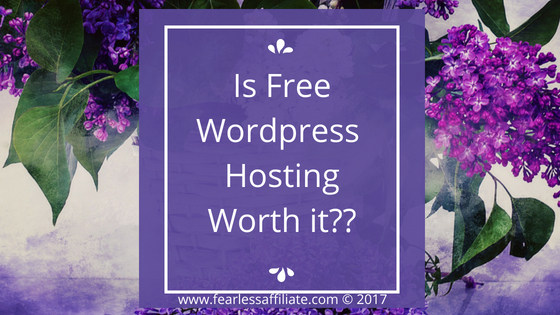 CAVEAT EMPTOR: Let the buyer beware! In this article I will be discussing whether free WordPress web hosting is a good way to go. It really is dependent on whether you are starting a new hobby and just trying it on for size or whether you are serious about your blogging. If you are considering affiliate marketing in your future, be sure that you will have what you need to give your visitors a smooth experience at your website.
Things to consider about free website hosting:
Bandwith and Disk Space:
How much do you get with your host? If you are just doing blogging for fun, and trying it out to see if you like it, a free host site is just fine. However, if you are expecting to gradually increase your readership over time, your need a host site that will have the storage to handle it. You do not want your readers to have long loading times because the other sites that you are sharing a server with are slowing down traffic.
Another consideration is whether they limit the number of visitors that you can have at your site daily. Again, beginning bloggers do not need to worry about this just yet, but it will be a concern in the future if you are looking to this website as secondary, or even primary, income generation.
Support:
How do you contact support? What are their hours? Do you contact them via phone or email? A decent host has 24/7 support, but that may not be the case with free hosting. They will be saving the best help for the "paying customers", so you may have to wait to get the support that you need.
This can be a problem if your visitors cannot access your site for some technical reason. Visitors may then choose to look elsewhere for the information that you would be providing.
Email:
Does your host provide you with any? You will require at least one email address just so that your visitors can contact you. Is this service provided by your host? Or do you have to pay extra for it? If this is your only expense, and everything else is included, it can still be a reasonable cost for starting a business.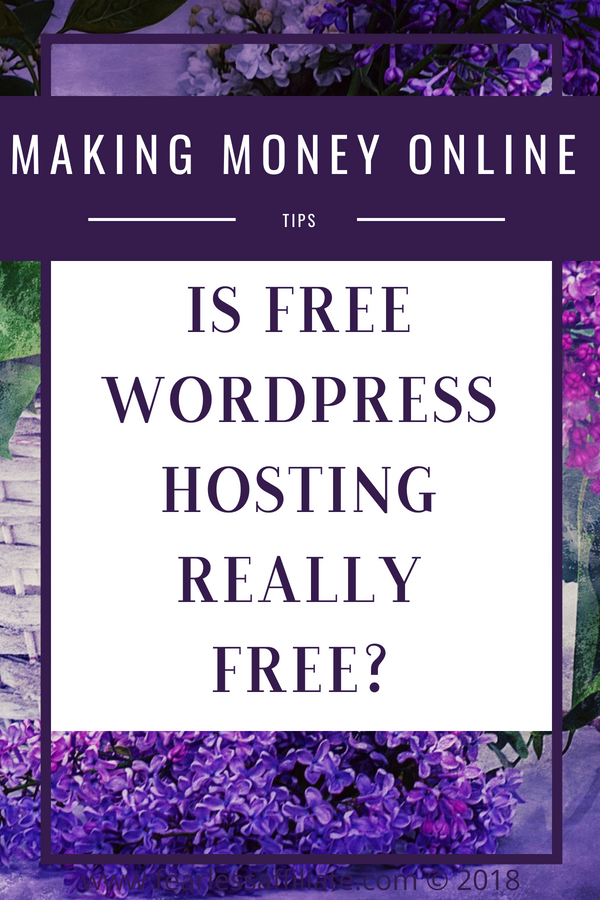 Do you mind if your host places ads on your site to pay for the costs of the "free" hosting?
If you are just blogging for fun, this may not matter to you. However, if you are looking into the future of your website as a business, do you want to be placing ads from your host onto your site? Especially in the early stages of your blogs development, you need to be careful about what you are advertising so that visitors do not feel pressured to buy something as soon as the find your site.
You want YOUR content to be the primary thing that they see on your pages. Also, depending on the host, the ads can come across to Google as "spam" ads, which drives your pages to the bottom of the searches. This is not the same as the well placed ads that you will be placing on your site as an affiliate, AFTER you have a steady stream of visitors.
How hard is it to change hosts?
Once your site is up and generating visitors, you may outgrow your free hosting. If you need to upgrade to a paid host for more storage and bandwith…will this be possible? It is a good idea to consider a free host that has the capability of upgrading to a paid service if the need arises. Be sure that the paid service will meet your needs in the other key areas that have already been mentioned, such as email and disk space.
SSL (Secure Sockets Layer):
This is your sites security technology, which ensures that your website is safe, and that the data going back and forth is secure from hackers. It works by instantly encrypting data from the visitor, like credit card numbers, and only decrypts on your site so that you can complete the sale. This is very important if you are going to be selling your own products on your site, as your customers need to know that their banking information is safe. And if you are an affiliate marketer, your visitor's passwords are safe.
These are just a few considerations when choosing a free website over self-hosted. It does pay to shop around for hosting and get what you really need for your website needs, instead of just what they are offering in a package. Caveat Emptor!
I hope that I have given you some useful information about what to look for with free hosting. It is up to you which features you find important based on how you will be using your website. If you have any questions or comments, please use the comments box below or email me at support@fearlessaffiliate.com
Happy Blogging and follow me on Pinterest!
-Irma 🙂