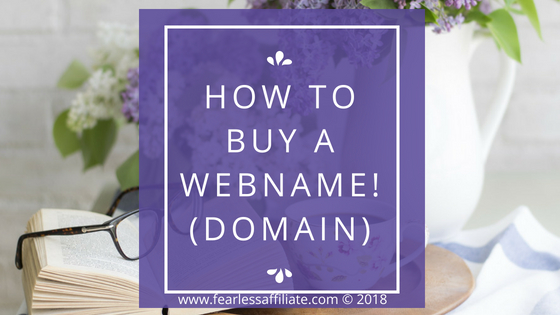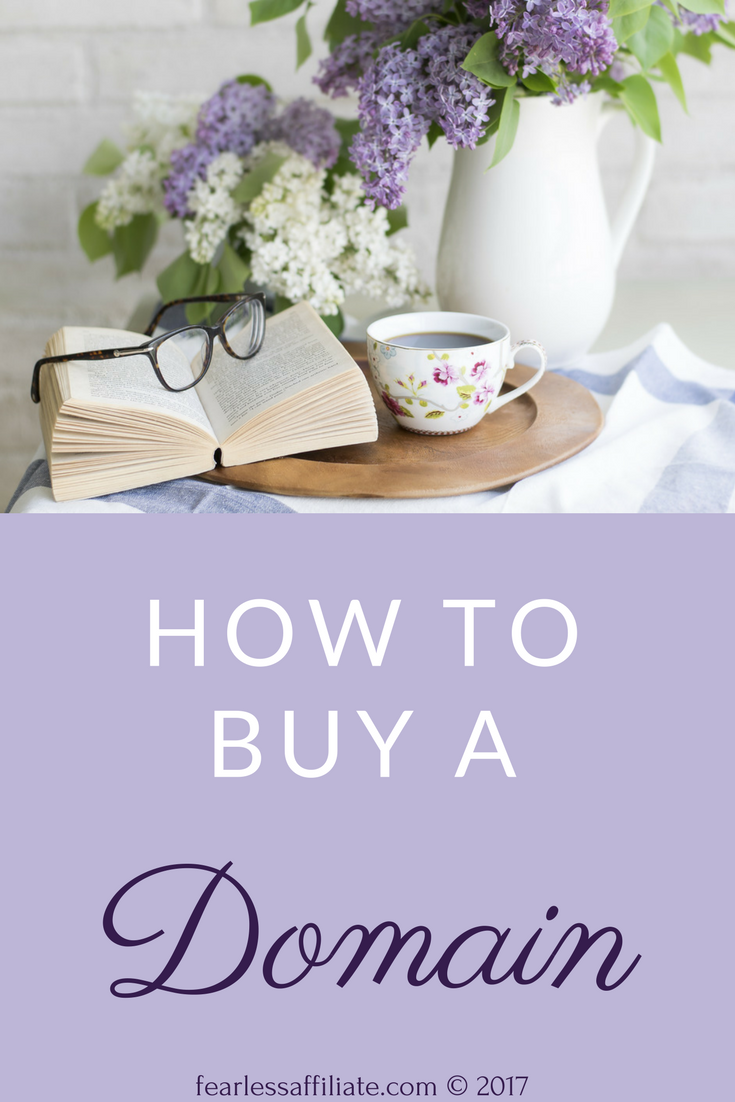 You need a domain to have a website; it is your address on the net!
Buying a domain involves only a few steps, but an important step is choosing your domain name. Be sure to pick a couple of alternates in case your name is not available, and try to go with the .com extension, since it is the most popular. Choosing .net or an extension from your country can make your site unique, but if someone else has the same name with the .com extension, your traffic may end up going to them in searches. .org is the next best to .com.
You can check your potential domain name at www.whois.net, to see if it has any history or legal issues.
Choose a name that is associated with the product or service that you are making available
Such as trainingpoodles.com if your site is about training poodles.
You can buy your domain at a site such as goDaddy, but be sure to check the pricing on several sites before you make a choice. Compare apples to apples by checking the different items that come with your domain, such as email accounts, which can be pricey. Many sites charge extra for things like SSL Certificate, Privacy Protection, and Premium DNS, which drives up the price of a budget-friendly looking domain.
Note that there can be different deals on different days, as well as special deals if you link from a webhost site. You can pay for your domain on a yearly basis, but if you are feeling confident about your site and what you are offering, feel free to register for 3 years or more (look for pricing deals!). This gives your site stability, and you can count on having that domain to be safely yours for this duration.
You must have a webhost for your site
Webhosting refers to a host company that lets you store your website on their servers, so that other computers can access your website. A popular host site is bluehost, and  sometimes you will get a deal if you use the host that your website builder recommends.
There are different types of hosting, such as shared, dedicated, Virtual Private Server (VPS), and Cloud hosting. For the purposes of most new website owners, shared hosting is affordable and fine for entry level users.
Many website building sites, such as WordPress.com and Wix.com come with domains and hosting, however you will not own your domain if it is a sub-domain such as mysite@wix.com. You can create a website with them and later transfer it to your own domain.
If you purchase a domain name but have it hosted somewhere else, you may need to modify your DNS (Domain Name System). If you change hosts, you will have to set up new email addresses, so check with your hosting provider and follow their instructions when moving hosts.
Questions? Comments? Please email me at support@fearlessaffiliate.com or use the comments box below.