Have you ever asked yourself why you hate your job? Have you ever wondered why you cannot find a job that pays well and fits your criteria? Have you ever felt like there must be more to life than a job that takes and takes but gives very little in return? I hate to use the phrase 'soul sucking' but sometimes that is the reality.
Hello and welcome to Fearless Affiliate!
My name is Irma, and I am A victim of workplace re-organization 🙁
I wish they had a 12 step program for people like me, but I have yet to find it. I received my fifth displacement from my employer in 24 years of working for them. Do you think the world is trying to tell me something? I do.
My Mission Statement:
To encourage women to reach for the stars, and their dreams.
To teach anyone how to create multiple streams of income, online, using proven methods to create these streams.
To encourage everyone that freedom, success, and abundance are concepts that start in your mind.
To show people everywhere that there are more options to creating a life that you love than what you may be aware of.
To be "fearless".
What is the "affiliate" in Fearless Affiliate?
It refers to affiliate marketing, which is a way to earn money online promoting other peoples products (affiliates) and gaining commissions for doing it (marketing). It is actually much simpler than it sounds!
I fell in love with the idea of this because it goes hand in hand with being able to work from anywhere in the world with a laptop and a decent internet connection (i.e the secret dream of a kazillion people, am I right?).
How it works: write blog posts promoting affiliate products and earn money for it = affiliate marketing. Of course, it takes a while to build a quality website up that earns money, but not as long as you may think.
Most of the websites or blogs that you visit are likely promoting affiliate products. When you see Amazon products highlighted at a recipe site, that is an affiliate offer.
With billions of people online daily either shopping or researching, you can quickly see the potential for this type of work.
If you want a way to ditch your 9-to-5 job then consider blogging
I have worked in healthcare for over 20 years, but cut-backs have forced me to change jobs and career paths many times and I no longer feel invested in my employer.
Not to mention more workload and more workplace injuries.
I started blogging while off with a workplace injury and I thought it would help pass the time, keep me busy and I would learn something.
What I have learned is that it feeds a need in me that I did not know I had. I feel awesome, and I know it has to do with the writing and networking and learning, as well as creating something. In short, blogging is awesome!
If you are looking for a way to work from home, I have several posts that can help you decide:
Passive Income Strategies – 17 ideas for ways to earn extra cash, like selling your stuff 🙂
Best Online Passive Income Opportunities part one – These are online opportunities, like starting a niche blog
Best Online Passive Income Opportunities part two – More ideas!
Making some extra cash writing about something that you know a lot about can take the edge off of your financial troubles and give you some much needed peace of mind, and who doesn't need that?
Blogging is not a get rich quick kinda thing.
You have to think of it as a business, because it is. It can be a part-time business or full-time…it is up to you and how much work you want to put into it. The more you put in, the more you get out, but you can definitely start off slow.
Just do not try to start this business unless you know your "why".
Here is a video that can help you to understand the concept of why you need a "why" to succeed.
You can create your own future
You can create your own job security
Like Henry Ford said "Whether you think you can or think you can't, you're right" which means that if you are determined to succeed, you will.
I know that I am, so I will. And I will be happy to help you as well 🙂
Check out the tabs near the top of my website to find the information that you need. To start a blog, improve traffic, learn more about content creation (writing), or other ways to earn money online click MAKE MONEY ONLINE, and then head to the Start Here section.
I also have a new tab called Popular, which is my top 10 blog posts according to Google Analytics.
As well, there is the the Toolkit tab with links to all the programs that I use, and courses that I have taken, and links to free stuff!
To access the free PDF guides in the Resource Library, sign up for my newsletter of weekly tips and free stuff links, as well as products that I have reviewed, used and that I think may help you in your blogging journey. I ONLY promote products that I believe in and love!
You can contact me by email at support@fearlessaffiliate.com
You can follow me on: (these links open in a new tab)
Webtalk (currently in beta)
Cheers and happy blogging! I am getting my Facebook group page ready to go and will update everyone soon!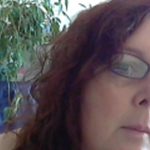 Irma 🙂