In this review of Wealthy Affiliate, I will explain why I chose this program over the others that I have reviewed, and why you will want to consider it first when choosing an education to learn affiliate marketing.
I want to replace the income from my current job with income that can be generated from anywhere in the world. I want to learn affiliate marketing to give my life freedom and to fulfill a part of me that has not felt fulfilled with my previous employment.
I also want to help other people: people who want to earn money online doing something that they can be proud of; people who want a second income but do not want to go to another job because it creates more problems than it solves; people who are getting close to retirement and are not sure that their pension will be enough to enjoy life without the "job".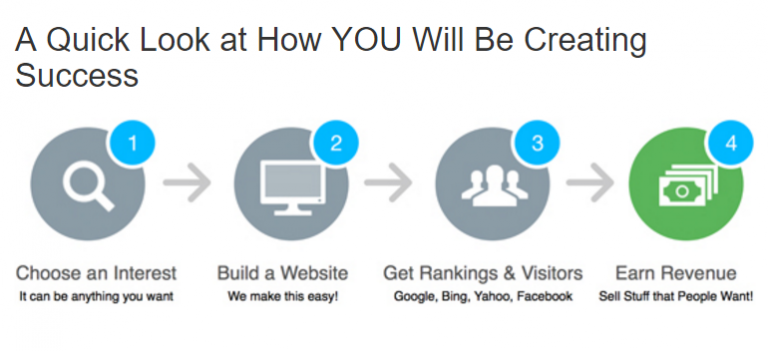 *This post contains affiliate links. If you click the link and purchase something I may receive a commission at no extra cost to you. This helps fund my blogging. My full disclosure is at the bottom of the page*
I want to learn affiliate marketing and spend very little to get started. It is not that I won't spend money if necessary, but while I am looking around for the best thing for me, I do not want to give money to a program that I am not sure is right for me. And I sure do not want to be scammed! And trust me, Wealthy Affiliate is NOT a scam. You can try it for free.
I want to learn to build a website in a simple, step by step way. I want to know that if I need help, that I do not have to wait long to get it. And I want the security of mentors; to have them available to me, and for me to be one to others who are starting out.
And when I saw the Wealthy Affiliate website, and I saw the ticker with the people signing up, and it is free after all, I went for it.
I signed up, and was greeted with a message from Kyle, almost immediately. Personal service! I had several people message me within minutes of signing up, just to welcome me and offer me help anytime.
But what appealed to me the most was that I was able to
"Try before you buy"
And I did try…for 6 days.
I set up several websites on the free platform, and then deleted them because I am learning and they were not what I wanted. Easy-peasy, and no issues from anyone about deleting them, and it did not cost me any money to start over.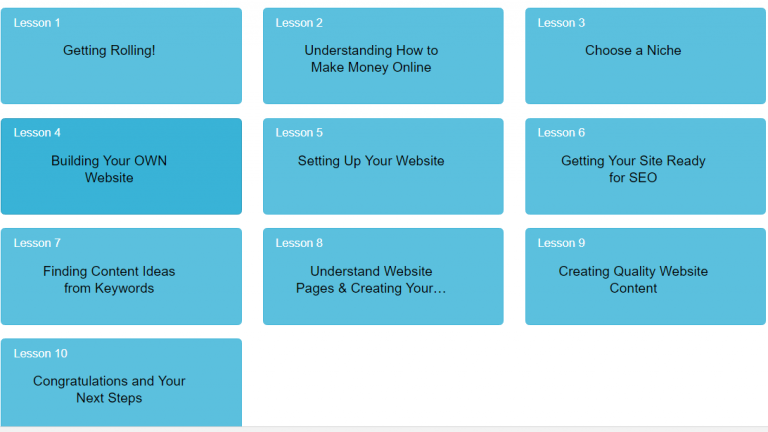 I finished Course 1 (for more detail see here) of the certification program by doing 5 lessons on one day and then 4 lessons the next day. I really just wanted to cram every bit of education that I could get into those 7 days. With AWOL Academy, you pay $97 up front before you can access anything in their program.
I worked through as much as I could of the Affiliate Bootcamp, which is designed to show you how to get a Wealthy Affiliate affiliate site up and running – like the one that you are looking at now. When I asked for help, I had a reply within minutes. When I asked for help at Affilorama on their free plan, I had to email them and I got a reply 2 days later.
I chatted, I blogged and I did everything I could possibly do to max out that free 7 days. And I am hooked! This has been so much fun, and I can really see how blogging and having my own website is exactly what I have been looking for. With Clickbank University, well I still do not know exactly what they are selling, even though I have a general idea, but there is no access until you sign up and pay $47.
And now for the rest of the review…
Try before you buy. Who else is offering 7 days of maximum content? No one else, that's who!
1 up-sell to Premium. Yup, just one. Go from free to $49 a month for premium membership is reasonable and about average, except for the…
First month discount! $19 for the first month. That is an excellent price for the education that you will get from WA. You can learn a lot in that first month. You just need to sign up with the Premium plan within the first 7 days of your starter membership.
Lively chat! Yes, the chat rooms are full of REAL PEOPLE, ready to help you. You do not have to wait long for people to answer your questions, post video information, or direct you to someone more knowledgeable. Everyone is so friendly! People drop by and offer encouragement all day long. No one makes you feel dumb for not knowing, because we were all beginners once.
To watch a video on how to create a website in under 30 seconds, click here.
You get two free websites on a free domain! And all the education that you need to get them up and running. Your site will go live after one of the earlier lessons, and then you just tweak it from there, during your free trial. Free members have access to Course 1 of the certification course, and Course 1 of Affiliate Bootcamp. Premium members have access to all 5 levels of the certification course, and 7 levels of bootcamp.
You can stay with the free account for as long as you want, though it does have limitations compared to Premium membership. You can still have your own on-site blog, video walk-throughs, and website backup.
The managed WordPress hosting service and access to 24/7 support, which is worth more than you are paying for the monthly fee, as well as a free keyword tool, and your own personal blog.
You will meet people who have been here for several years, and who have different educations in marketing. You will benefit for a very long time from their experience.
Stop your lessons anytime, and when you are ready to start again, the slider shows you where you left off! It is so easy to see where you are in either Bootcamp or the Certification course. Courses are laid out so that you start at the beginning of setting up your website, and progress through learning about leveraging social media, and then how to monetize your site.
The owners, Kyle and Carson, are online and ready to help. Kyle is usually in chat every day at different times, and he also promptly replies to private messages. One-on-one coaching is available as part of Premium.
You will learn how you can promote anything that you believe in, whether a hobby or a new interest, as long as you have a passion for it and as long as you can write interesting, quality content (articles).
You will learn how to promote various types of affiliate programs such as Amazon, Clickbank, Pay-per-click programs and more! There is an affiliate program for pretty much any niche that you can think of, and they are waiting for you to set up a website and for you to contact them. Remember, anyone can do this. You just need to be interested enough in your niche to talk it up online. Almost all of the websites that you visit are doing the same.
My Final Opinion and a Bonus for You!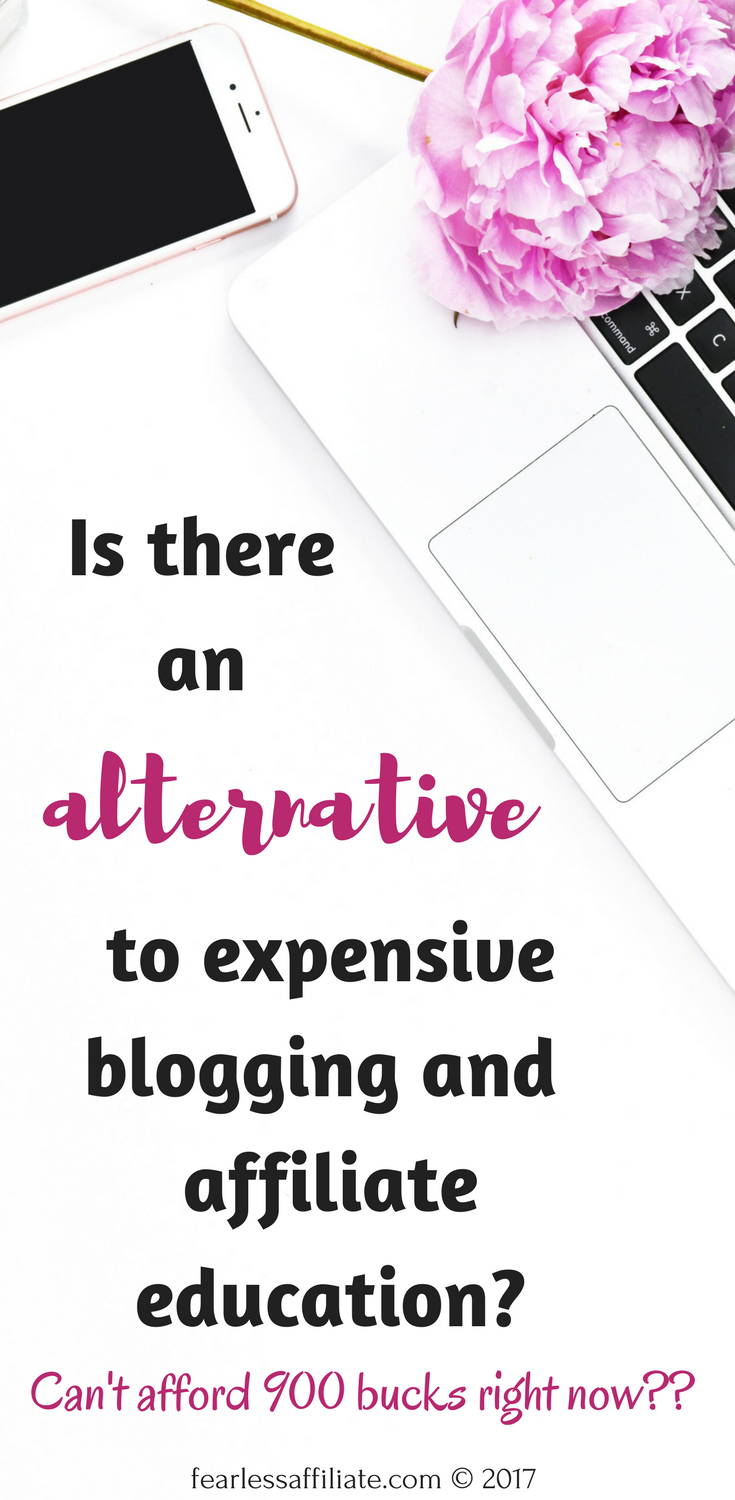 Join the starter membership today for $0. Come in and have a look around. If you are seriously thinking of becoming an online entrepreneur, then consider Wealthy Affiliate as your go-to all-in-one university and hosting site. If you do not like it, or had other problems, then please come back to this article and tell me what happened!
There is no guarantee that you will earn money with any affiliate marketing school/university/program. Anyone who says otherwise is misrepresenting what these programs can do. It is an education and what you do with your education is entirely up to you. Your hard work, determination, and belief in your own success are what decides if you succeed or fail at business.
Building a business takes time and hard work. You have to write good quality posts and maintain your site, so it is a good idea to start a program like this while you are still working and have an income, so that hopefully you can replace the income from your job with the income from your website.
Claims by companies that show boats, mansions, luxury cars, piles of cheques, income statement for vast amounts of earnings made within a short period of time are doing that as a bait and switch technique, and the company disclaimer should say that "these earnings are not typical". Believe them!
Join Wealthy Affiliate with the zero dollars starter membership
Sign up for the Premium membership through me within the first 7 days of your starter membership, and you will get your first month for 59% off, which is $19. I will message you as soon as possible after you sign up, so that you will have access to me while you are a member, and I will tell you how to claim your bonuses, which contain valuable information about optimizing your website to gain more visitor traffic, tips to making your website a success, and ways to encourage more visitor traffic.
Please leave comments or questions in the box below. I will be happy to answer any questions that you have about this program, or any post that you see on my site.
Happy Blogging!
-Irma 🙂