In this post I am going to give you 30 creative blog post ideas to help you spark your imagination.
Read More »
Greeting fellow bloggers! I am going to walk you through a simple branding tutorial, using the ever-amazing and free Canva!
$99 for Pro Academy; $15,882. Update Feb. 2018: Total Cost $10,837 due to Elite Academy no longer being available. They have basically doubled the price of all the other components except Pro Academy.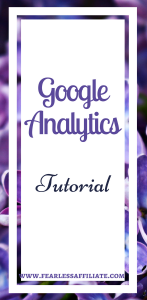 Today's post is a bare bones Google Analytics tutorial. I admit, I took the little certificate course in Google analytics,
Welcome to the wonderful new year of 2018!
Woo Hoo!! There is no better time to get started with blogging. In today's post I will give you 4 reasons to start your blog NOW in 2018.
Read More »
Hello and welcome to part three of Creating Your Best Year Ever!
After you clear the clutter in your mind and find ways to deal with your negative emotions and past history,
Creating Your Best Year Ever! Part One:
The definition of insanity is doing the same thing over and over and expecting different results!
Greetings fellow affiliates! At this time of year, when giving is plentiful, those of us who belong to the Wealthy Affiliate communtity have been given the gift of the best keyword tool ever,
Greetings fellow affiliates! Do you want to earn money writing reviews? Part of having a website, blogging or otherwise, is helping your visitors out by writing product reviews for your niche,