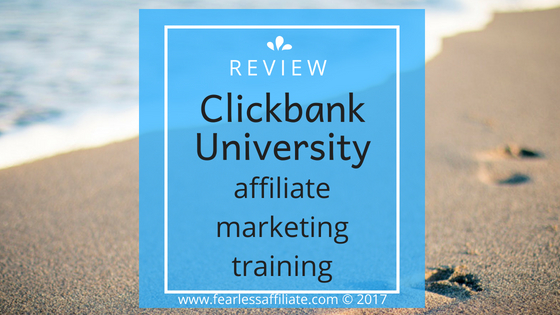 Clickbank University– $47 a month + unnecessary up-sells. FAIL.
Today I will review the meager amount of information provided by Clickbank University in their sales pitch. If you have gone to Clickbank to take a look around and see what kind of products you may want to promote on your webpage, you may have seen "Clickbank University" listed. I thought that this might be a good place to look for the information that I need to get an affiliate website up and running, since Clickbank is the number one place to get affiliate products. I clicked on the button and was taken to the video ad page.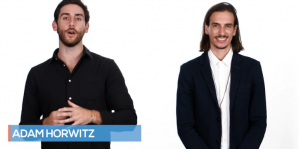 I almost didn't do a review for CU because listening to Adam and Justin go on and on for like 10 minutes was super annoying. I don't know about you, but when you can't get any information on a sales page without listening to a mega-long video, my "scammy-senses" get to tingling. The transport bar is disabled so you cannot rewind or click forward, which usually indicates scam-like behaviour. See for yourself
http://www.clickbank.com/university/watch/go/finalbanner/
You must sign up to their mailing list to get the information about Clickbank University. There is NOTHING on the main pages to give you even a speck of information, which seems pretty shady. When you do get the email with the link to sign up, you must scroll all the way to the bottom of a gigantic sales page to find the price. I.HATE.THESE.KINDS.OF.ADS. Honestly, if you have something legit to sell, let me see it!
In a nutshell
For $47 a month, you get: 8-week Affiliate + 12-week Vendor class; bi-weekly expert classes; add-on training; toolkit and traffic center; discounts on tools; live events at discounted prices; access to the community. So, theoretically you can get an education in being an affiliate marketer in 8 weeks.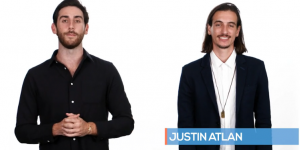 From what I have read, no matter where you are in your training you can only access modules at their pace, not yours. I am a grown up and I think that I can decide for myself what part of the training I am ready for, but I guess Clickbank has other ideas. You can unlock all access if you pay yearly (!?!).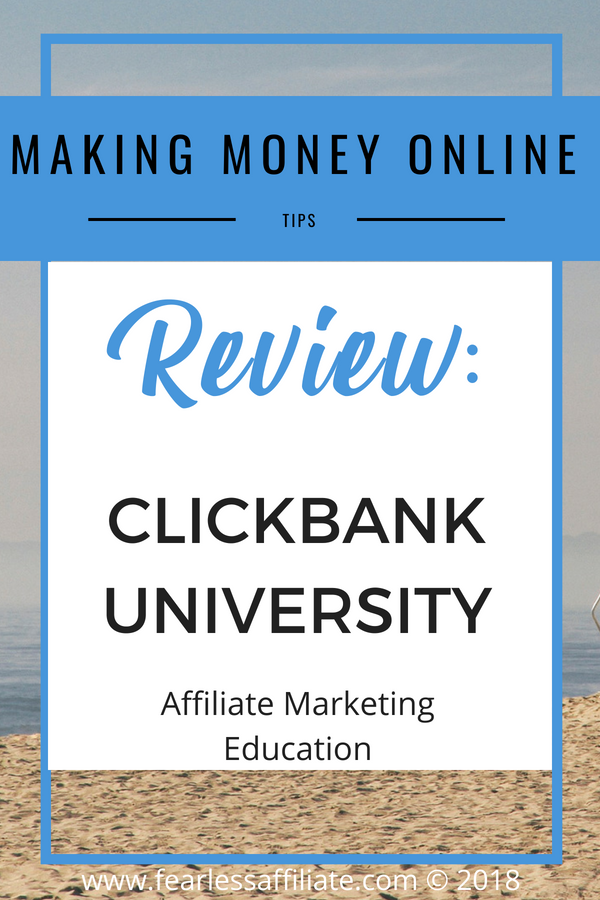 There are also up-sells!
Including; website builder @$297/year or there is a quarterly payment plan; I am learning WordPress through the Wealthy Affiliate program, so I am not sure why you would pay extra for the website builder. Also, WordPress has tons of free help information. Just click help at the top of any page that you are working on for the relevant info. Or try YouTube videos!
There is also an Advanced Masterclass for $97 or a 2 payment option.
If you want to watch a FREE video of Kyle from Wealthy Affiliate build a website, with WordPress, in under 30 seconds click this .
I have also read that the support at ClickU is kind of hit and miss, in that you cannot always get answers when you want.
My recommendation: Clickbank University did not make me comfortable parting with $47 a month to start, because you still cannot see what you are really getting until you sign up. Fail.
Related Post: Wealthy Affiliate review
Related Post: Affilorama review
Related Post: Six Figure Mentors review
Related Post: AWOL Academy review
If you agree, disagree, or just want to comment on this post, please use the comments box below! I welcome anyone who wants to start a conversation about ClickU or any post on my site. 🙂
Happy Blogging!
-Irma 🙂