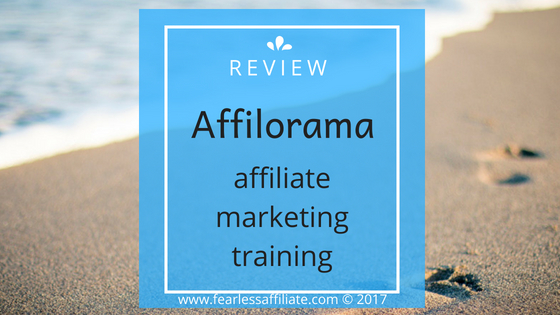 Affilorama– Free to join; then $67 a month.FAIL.
My second review is for Affilorama, because this is the first site that I went to so that I could compare the price of AWOL Academy to the rest of the world. As soon as you join, you get an offer to sign up for the first month for $1, but you must do this within the first 7 days or the deal expires…why? After that, you pay $67 a month, which is $20 a month more than anyone else charges. Again, why?
Affilorama was founded by Mark Ling and Simon Slade. It is based out of New Zealand, which you can hear in some of the voices in the videos https://www.affilorama.com/dashboard.
Affilorama has a lot of basic content which you can access for free. There are tabs at the top, and if you click on "lessons" it lists "Introduction", "Market Research", "Content Creation", "Site Building", "Marketing Ideas", "SEO", "PPC", and "Affiliate Outsourcing". They are very clear that they will give you tools to set up your first website, but after that you need to pay for the tools. There is a lot of quality education here.
I went straight to "Introduction"

I read the short intro to affiliate marketing, and was left to choose my next topic. Some of the steps are pretty obvious: "Affiliate Marketing for Beginners" seems like the next logical step. After that, your guess is as good as mine.
As a newbie, it would be nice to have steps laid out in a logical progression, but this is not the case. I personally think that the lessons should be laid out so that as you follow them, you can see how far you have come in building your website. There is no explanation for the randomness. And when you are building out your site with your quality content, it is nice to be able to figure out which lessons you still need to do, so that you are not wasting time searching.
The other thing that I found odd, and maybe I just missed reading this somewhere, is that above every lesson is a radio button labelled "uncompleted", which I did not notice right away. Clicking on this button changes it from grey to green and moves your progress along on the bar to the right. I had to go back and see which lessons I had done so that I could check them off. This is handy so that you know what you have done, but I wish I had noticed it at the beginning, or been told in lesson one to make sure that I check these off. I am a newbie, after all.
Also, there is no other way to see what you have completed because the progress bar is just a bar.
You do not know how much of each section is complete, only the course as a whole.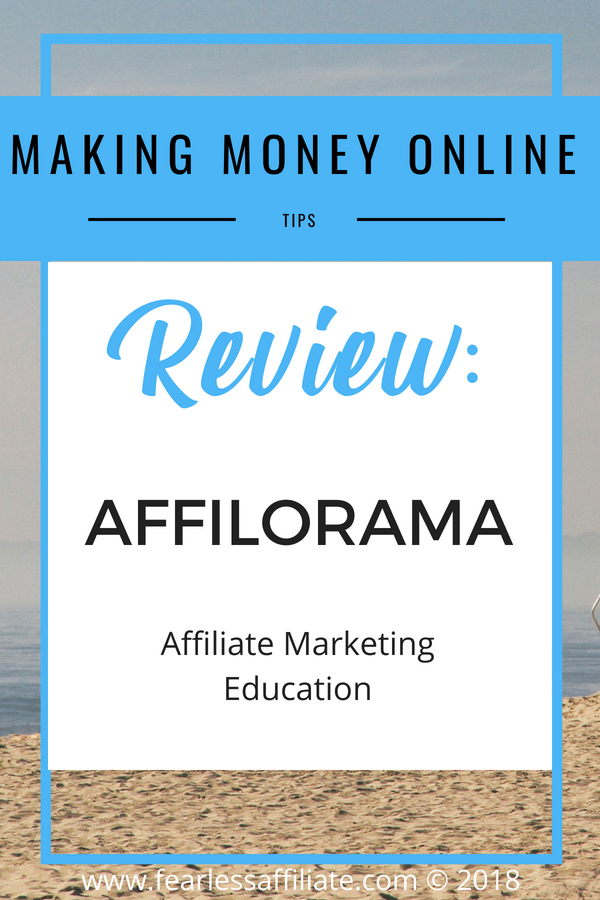 I worked through about 20% of the lessons, using a wix.com free website account to see how things would look. I have no experience building websites and this allowed me to work along with some of the steps. I did not think that there was enough information for me to get a site up and running, and part of that is because wix is not as user friendly as WordPress, or at least it wasn't for me.
I asked a couple of questions at the site, but you have to wait for answers. I had to wait for 24 hours to get a reply, and it is not chat, so if you have more questions you have to send more messages. I do not like this. If I am working on something, and need an answer, it would be nice to get one within the hour at least, so I can keep working. I am guessing that this is part of being in the free plan.
There are two tiers to the Affilorama plan.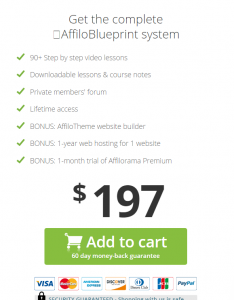 The first is Affiloblueprint, which unfortunately has that huge one-page ad that looks like a scam. The one where you have to scroll past the wonderful reviews, and the list of how great everything is. I am not saying it is a scam, it just looks like it.
When you finally get to the bottom of the page, you can see that you are paying $197 for a step-by-step program that comes with bonuses like a website building tool that includes the Affilo Theme for WordPress, which I was wondering why you would need unless it is to help promote Affilorama to your visitors?
You also get a one-month subscription to a marketing tool suite and 1 year of hosting for one website. Why are they making you pay for the tools you may need after 30 days? You are already paying more per month than either Wealthy Affiliate or Clickbank University.
This is a reasonable price to be taught something new, but I could not see how things would fit together in the free lessons, so I was skeptical about putting out $200.00 to find out if it had what I was looking for.
The other tier is called AffiloJetPack.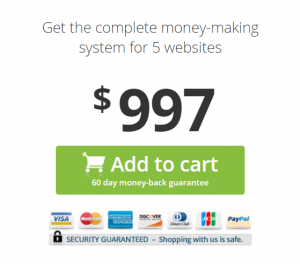 For $997 the folks at Affilo will do it all: you get themes, hosting, website set up, content, FIVE websites (you pick the niches that interest you from a choice of 18). They set it all up for you, by the sounds of it. You have to pick articles and content from what they send you, customize your website and you are done.
I think this would be the way to go AFTER you learn how to build a website by yourself, when you already know how things are supposed to work. There is no guarantee that you will make money from these websites because you still have to make the choices that go onto your pages. If you choose wrong, it could be months before you figure out what the problem is. So I would not recommend this program to beginners. These are one page websites, that have a product and sign up, also known as a funnel page.
My recommendation:
For $67 a month, I expect a solid education, because this is $20 a month more than anyone else is charging, and I could not see what they were doing that would justify the expense. Fail.
Do not choose the Jetpack program unless you just want 5 one page websites that are selling one product, because that is what you get for $997.
Related Post: Clickbank University review
Related Post: Wealthy Affiliate review
Related Post: AWOL Academy review
Related Post: Six Figure Mentors/ Digital Experts Academy review
Do you have any experience with the Affilo line of products? Were you successful with these products in your Affiliate Marketing business? Please share your story in the comments section below. Thank you 🙂
Happy Blogging!
-Irma 🙂