*Note: This sale is now over. Thank you to everyone who purchased this awesome bundle of blogging products! Sign up for my newsletter so that you will be notified when the bundle is available again*
65 products worth $9469…yours for only $37
BC Stack 2018 Bundle is here!!!
The bundle has:
Subjects Included:
Podcasting
Writing Kindle books
The Power of Lean Thinking
Facebook Messenger Chatbots
Write a Book in a Weekend
Creating Physical products
Bootstrap Freelancing
Digital Writers Fast Results Course
Digital Nomad and Travel Blogging Mastery
Turn Your Book Into a Course
How to set up a Membership Site
SEO Masterclass
Intimidation Crusher
From Employee to Entrepreneur
Copywriting Masterclass
Email List Building
Pinterest Promoted Pins Campaigns
Pinterest Pin Signals
…and tons more! Follow this link to see everything in this year's bundle.
Imagine having all this blogging education right at your fingertips!
You will need a PayPal account, but you can use your credit card from there, if that works for you.
After you purchase, you will have 60 days to download your goodies, but they are yours forever!
All sales are final, but for $37 this is a steal of resources that will help your blog for years to come!
Seriously, Jennifer Ledbetter's Pinterest Pin Signals course retails for $37, and it is a real game changer for those of us using Pinterest for traffic.
This course is brand new (I just heard of it in a newsletter about two weeks ago!), and I have been reading success stories about people trying the course (they must be beta testers) and how it is changing what they do on Pinterest.
I was going to buy it, but my intuition told me to wait. And here it is in the bundle! I am glad that I check the BC Stacks page for the updated list.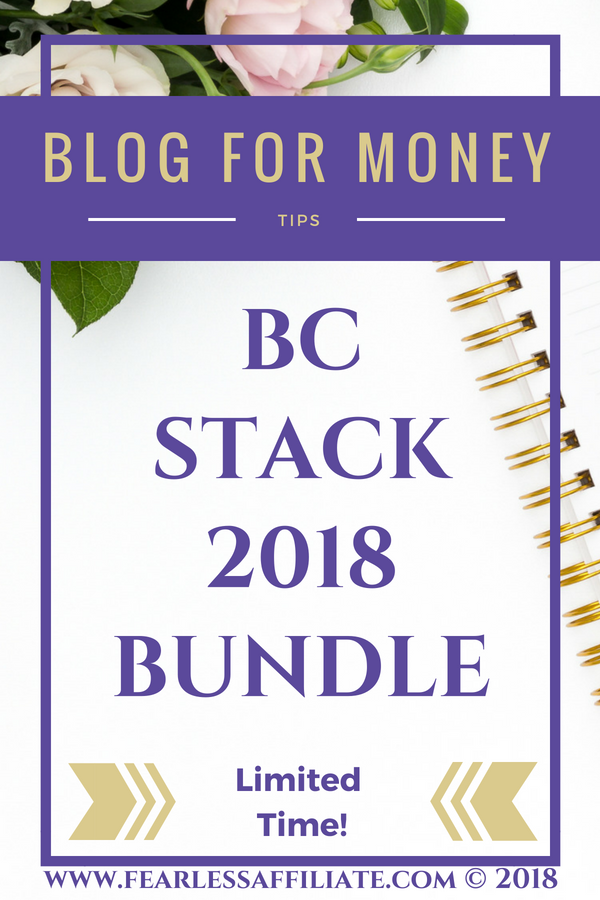 As well, Monica Froese had added her Pin Practical Promotions Primer ($49 value) will show you how to use ads to put your pins, and your products at the top of the feed in Pinterest.
I was considering this course after I took Pin Practical Masterclass, but wanted to wait until I had created a course to promote, and now I can create a course knowing how to promote it!
Why is it only $37?? BC Stacks does the work of compiling this awesome bundle and the contributors are getting their products out to the world and will get tons of reviews to further promote their stuff.
So that is a win-win. We get a great deal and they get product reviews!
You have until Friday July 13th to purchase your bundle. Don't wait! Get yours today and uplevel your blog!
Happy Blogging!
-Irma 🙂