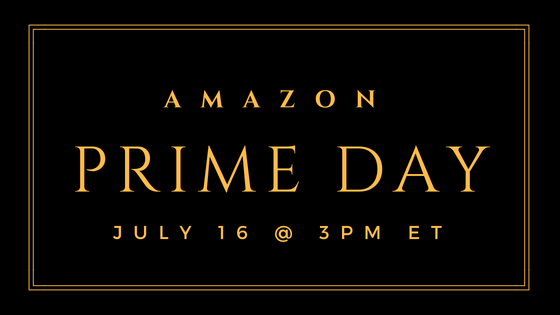 Yes, it is that time of year again. Amazon Prime day is like Black Friday in July and it THE day to take advantage of phenomenal sales at everyone's favorite online retailer…Amazon.
What is Amazon Prime Day?
Prime Day is a set amount of time, when Amazon offers tons of amazing deals all day long from every department. There are Lightening deals, daily deals, and general discounts on so many items and you need to watch for the items that interest you.
Prime Day lasts 36 hours, so there is a lot of time to watch for deals.
*This post contains affiliate links to the Amazon site. If you click through and purchase something, I may receive a commission at no extra cost to you. This helps to fund my blogging, so thank you!*
When is Prime Day for 2018?
Monday July 16th is the day of days! Add stuff to your cart and watch for savings on those items!
What do you need to do to be ready to take advantage of this awesome sale day?
Become a Prime Member
Prime Day is ONLY for Prime members! Click the banner below to get started, and note that it opens in the same tab.
Try Prime free for 30 days and grab the Prime Day specials. No Prime = no Prime day deals 🙁
Prime is a yearly membership (price varies depending on what country you are in) for special deals, free two-day shipping with unlimited deliveries and no minimum order size.
Prime membership also includes Prime Video, which you can watch on computer, Prime Video app or download to device; Prime Music streaming, Twitch Prime, free unlimited photo storage, and early access to lightning deals. Also free books and magazines.
If you are a member of Amazon Family, you will also get 20% off on diapers with your Prime.
Download the free Amazon App
Use the app to watch for the deals that most interest you. The app is available in the Google Play store or the App Store.
Use the "watch" button on your app and get notified so that you do not miss a deal!
You can also install the Amazon Assistant for desktop notification of deals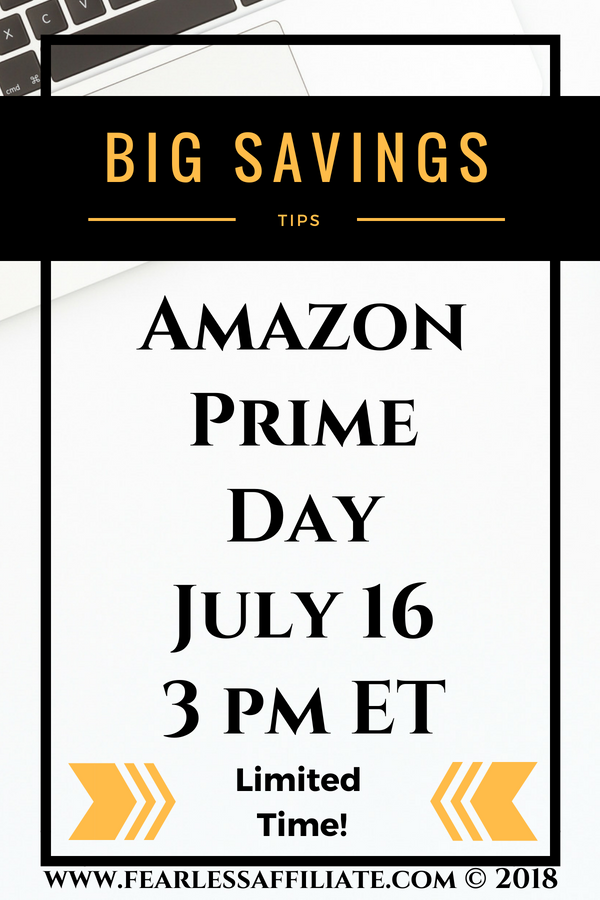 Mark your calendar
Prime Day starts Monday July 16 at 3 p.m ET and runs for only 36 hours, so when you see a deal, grab it!
Check for deals on specific items
During Prime Day, search for items on Amazon and watch for the Prime Day badge.
Watch for new products that are just for Prime members.
If you have a baby or are having one, consider starting and Amazon Baby Registry.
If you have Alexa, ask it to check for deals for you.
Final Thoughts
Prime Day is the day to grab the deals. If you are interested in any of the books that I recommend in my Books to Read to Get Rich post, grab them on Prime Day.
Enjoy Prime Day!!
-Irma 🙂